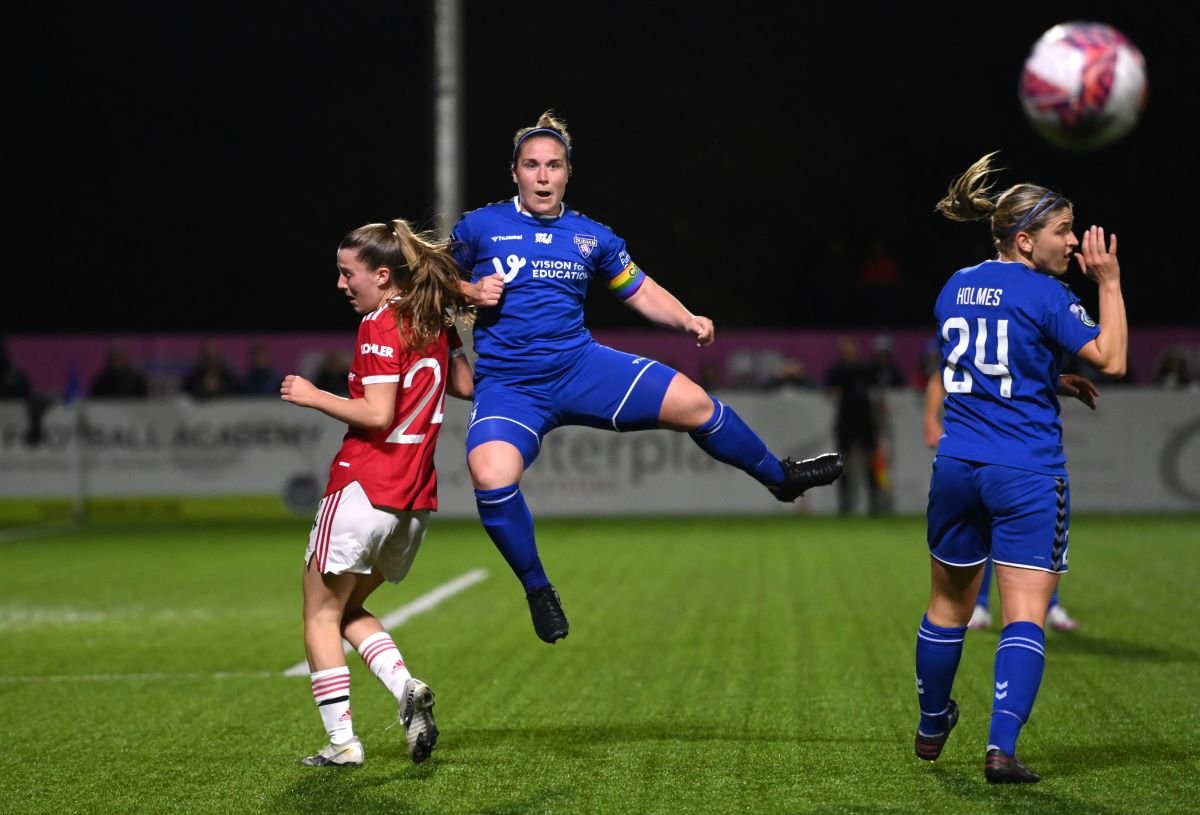 Durham drew with Manchester United in the FA Women's Continental League Cup Group Stage before losing the shoot-out, Sunderland similarly banked a bonus point at Sheffield United.
Group A – Sheffield United 1-1 Sunderland (2-4 on pens) (Att: 190)
Group B – Durham 2-2 Manchester United (3-5 on pens) (Att: 1,468)
Durham twice came from behind to claim to draw with Manchester United after 90 minutes, before the visitors gained a second point on penalties.
Ivana Fuso opened the scoring from Carrie Jones' pass for a half-time lead but early in the second half, Dee Bradley headed home the leveller from a Beth Hepple corner.
Ella Toone came off the bench to restore United's lead from 25 yards but with time running out, Hepple hit a free kick past Sophie  Baggaley to make it 2-2.
Russo later found the net for a second time as her penalty clinched the shoot-out.
Sunderland profited from penalties against Sheffield United, levelling from the spot in stoppage-time and then winning the shoot-out.
Courtney Sweetman-Kirk opened the scoring after half-time from a Jess Clarke cross, Emily Scarr kept the Black Cats in it with a goal-line block, before Keira Ramshaw fired home from the spot.
Neve Herron put Sunderland 4-2 up on penalties, after which the Blades were denied by the post.
Coming up next …
The international break leaves just one fixture in the top two tiers this weekend:
Sunday 17 October – FA Women's Championship – Lewes v Charlton Athletic (Lewes FC, 2pm)