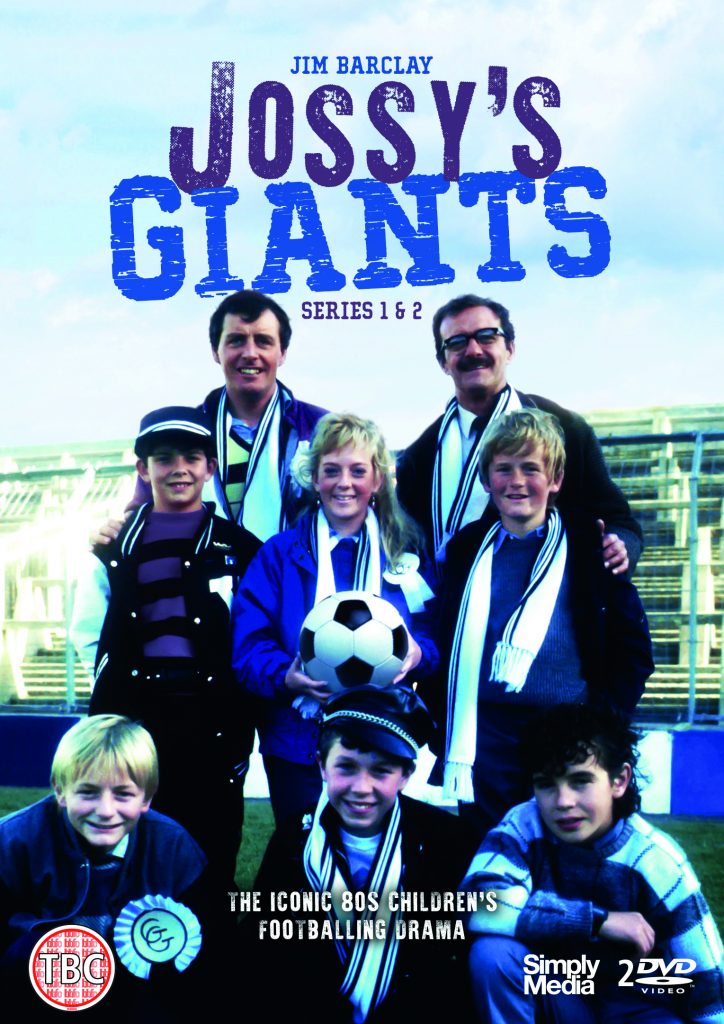 Football lovers of a certain age will be more than a little excited to hear that 'Jossy's Giant's, the iconic children's TV series from the mid 1980s, about a hapless but hopeful team called the Glipton Grasshoppers, is being released on DVD.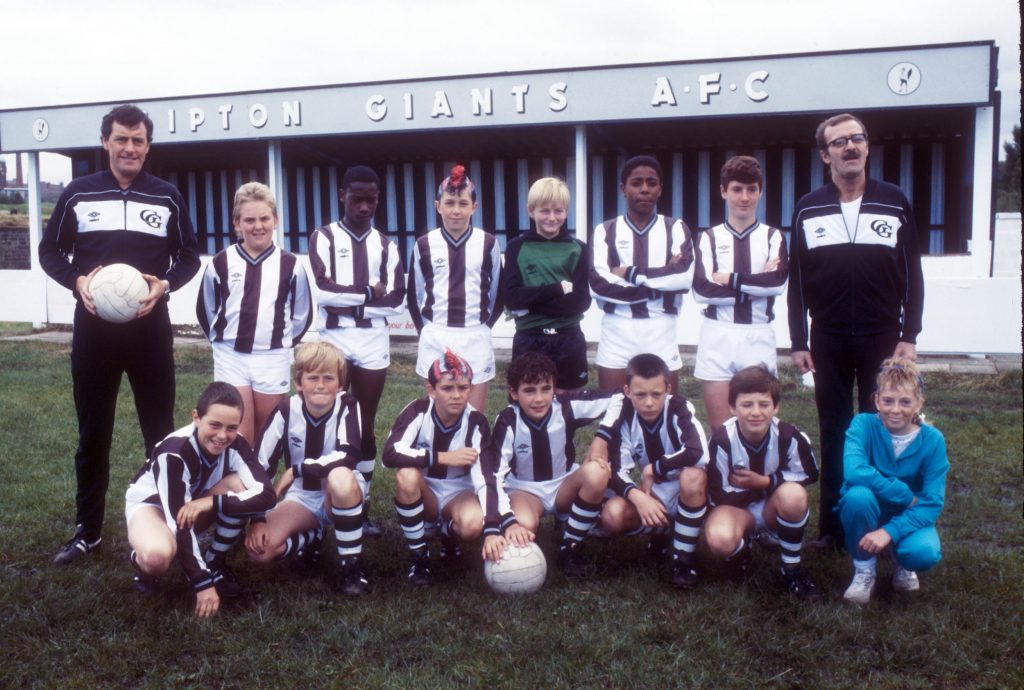 Directed by Edward Pugh (who also worked on some of the best children's dramas including Byker Grove and Grange Hill), the newly released DVD set contains all 10 episodes from across the two series of this fondly remembered show.
Written by beloved TV personality and darts commentator Sid Waddell, Jossy's Giants features guest appearances from some of the biggest names in football at the time, including Bobby Charlton and then-England captain Bryan Robson.
The series follows the ups-and-downs of the Glipton Grasshoppers, a struggling team, made up of a group of lovable young misfits, who are yet to win a match.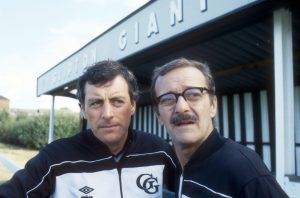 Jim Barclay (left in pic) stars as Jossy Blair, a talented Geordie footballer whose career was cut short after injuring himself during his first game for Newcastle United. The Grasshoppers, along with their friend and number one fan Tracey (Julie Foy – Coronation Street), learn of his reputation and agree that they need his expertise. They persuade Jossy to become their new manager.
Jossy takes on the seemingly mammoth task of training the boisterous youngsters but with organisation, a change of attitude, and a lot of humour along the way, the Grasshoppers are transformed into a new respectable team, the Glipton Giants.
In one memorable episode, the girls form a team and play the 'Giants'. Who wins? Well, you'll have to watch it and see!

Jossy's Giants Series 1 and 2 is released on 12th March 2018 on DVD from Simply Media, and is available to buy from www.simplyhe.com
(We will have a 10% off offer to follow for SK readers. ? )
Or, you could WIN one of THREE sets of DVDs we have to offer, by simply answering this question & emailing your answer to info@shekicks.net:
Q: What sport was 'Jossy's Giants' writer, the late Sid Waddell, most famous for commentating on (Jacqui Oatley does a bit of presenting on it now too!)?
Don't forget to include your contact/postal details. Competition open to UK residents only. Closes for entries on 26th February at 10am.