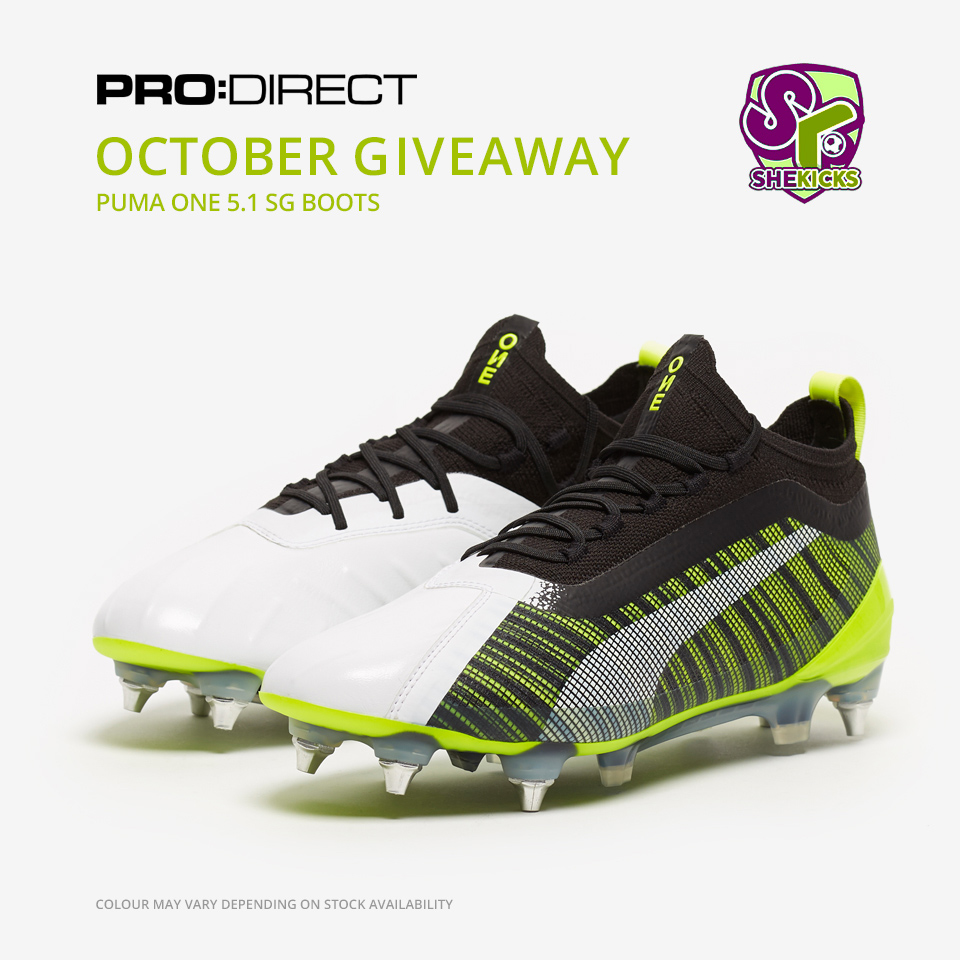 Another month, another great giveaway.
Thanks to our friends at Pro:Direct, this autumn you could be on 'Yellow Alert' with these pulchritudinous* (look it up!) PUMA One 5.1 SG boots (RRP £180) #YellowAlert
* and if you don't win, then at least you have maybe learned a new word?
Enter via twitter ⬇️ …
COMPETITION: 💛#YELLOWALERT Another month, another great giveaway. Win these PUMA One 5.1 'pure pearlers', thanks to @ProD_Soccer: https://t.co/kK6C3RCQhU
TO ENTER:
1. REPLY to this tweet
2. Inc. name of entrant + boot size
3. Inc. #SKBootsGiveaway (UK only/Ends 4pm: 25/10/19) pic.twitter.com/oRHd2suzdP

— Jen O'Neill (@SheKicksdotnet) October 22, 2019
OR via email (for you non-Twitterers). Email: info@shekicks.net
Include the subject header:  OCTOBER #SKBOOTSGIVEAWAY + the name of the person to win + their boot size.
Competition closes @ 4pm, 25th October, 2019. For UK residents only.