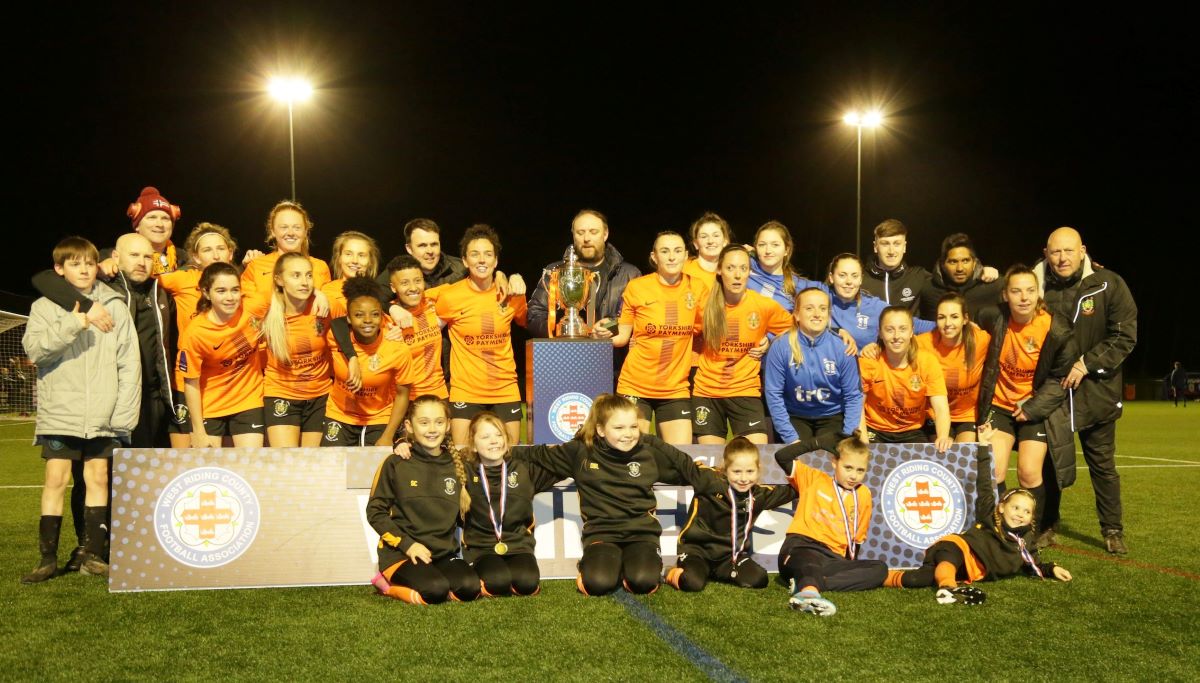 Brighouse Town beat Leeds United 4-2 on penalties in front of a crowd of 845 at Fleet Lane to lift the West Riding Cup.
Lucy Sowerby gave Brighouse a first-half lead on the follow-up from a shot saved by Georgia Wattam.
In the second half, Rachel Hindle was denied an equaliser from 20 yards for lower-division Leeds by the crossbar.
But in stoppage-time, Katie Ramsden was brought down in the box and Kathryn Smith converted the resulting penalty.
However, it was holders Brighouse who won the shoot-out, netting all four of their penalties while 16-year-old keeper Jen Hendy saved two of United's.