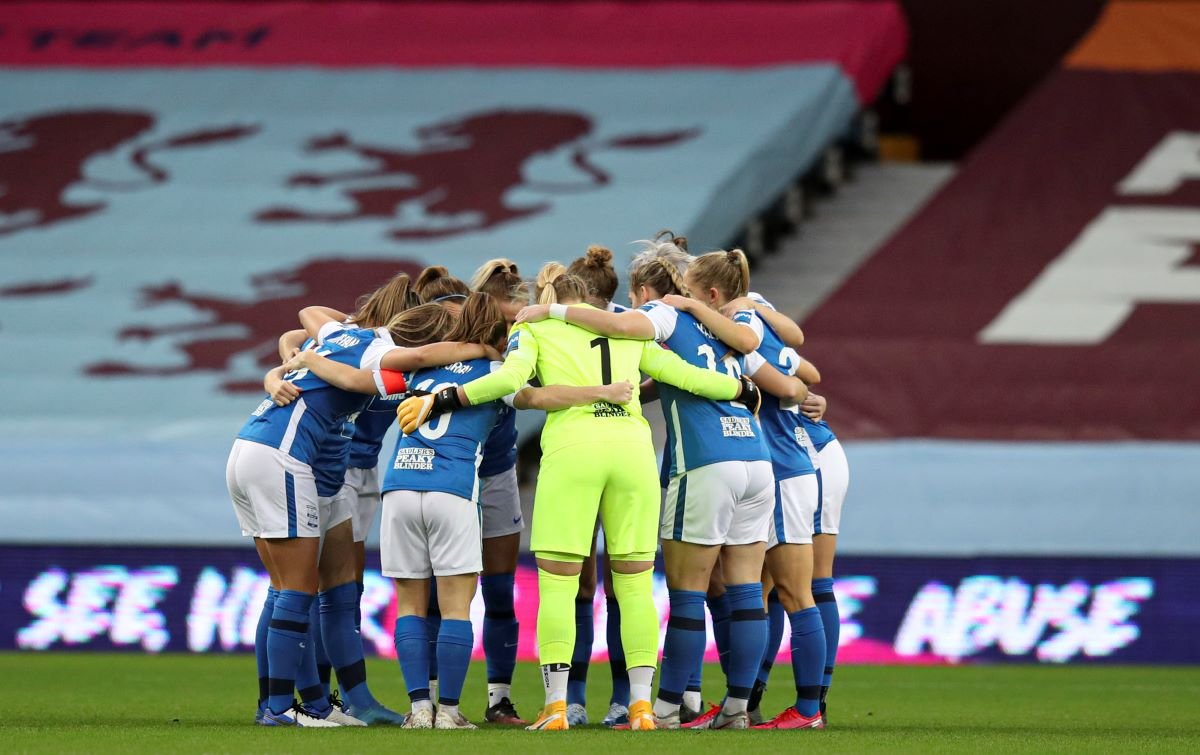 The Blues have issued a response to recent reports around a letter detailing concerns of Birmingham City Women's players.
In a statement, Birmingham City Football Club gave their view on a number of points:
A letter, signed on behalf of the playing squad, was received and responded to within seven days. The efforts of the players have started an open dialogue between the board and the Women's squad to provide clarity on these issues. In that letter, a request to meet with the board was made and that request has since been fulfilled.
It is no secret we have one of the lowest budgets in the Barclay's FA Women's Super League and whilst the club has supported the Women's set-up with large investment over recent years, this is incomparable to some of the budgets that exist in the league today.
Whilst we have a small squad size in relation to other clubs in the FAWSL, we also have an obligation to fund the team responsibly and the club have worked hard to recruit players in keeping with our playing budget.
Some of the issues raised relate to the size of our facilities in addition to our staffing levels. We continue to work with the FA regarding licensing criteria and contrary to reports, we meet all minimum wage regulations in relation to contracted players.
We are satisfied with our current matchday medical arrangements in relation to our Team Doctor being present and will meet FA regulations as the home and away side, as we have all season. It is not the norm for a Club Doctor to travel with an away side in the FAWSL.
There are always improvements that can be made but moving the Women's team to the Trillion Trophy Training Centre in 2019 was a big step forward. There are still challenges to overcome in accommodating all of our teams in one location, but we will continue to work towards finding the best possible solution for all parties.
Our Men's, Women's and development teams often train at the same time. It is therefore impossible for all teams to access our in-house gym facility – less so when you factor in COVID-19 restrictions. We have a partnership in place, which is exclusive to our Women's team, with a local hotel gym that gives the players access to fantastic facilities, including a swimming pool and private area.
Our designated ground staff work tirelessly to ensure that all teams have access to a suitable playing surface and will continue to prepare pitches to the best of their ability. As with all of our teams, inclement weather can sometimes force training sessions to be moved to our indoor dome.
Geographically, we are fortunate enough to be based in the middle of the country where we can travel to our away fixtures without having to stay overnight. There are exceptions, such as our rearranged early kick-off at Chelsea this weekend where the team travelled down and stayed the night before matchday.
The claim that "the board decided to give three points" to Tottenham Hotspur is false. The club insisted that the result of this game should be decided on the pitch, however an independent tribunal ruled that the points were to be awarded to our opponents. We contested at the time and expressed our "great disappointment" at the decision, which was widely reported.
Looking further ahead to next season, both the Men's and Women's teams are yet to secure survival in their respective leagues. This makes it difficult to begin contract negotiations for the 2021/22 campaign. We are hopeful that in the coming weeks we can preserve our status in the Sky Bet Championship and FAWSL and continue to plan for the future.
The club remain fully focused on doing what is required to keep Birmingham City in the division with some positive announcements already in the pipeline.
The club has been working hard to secure a long-term home for our Women's team that meets all FAWSL criteria for the 2022/23 season onwards and we are in advanced discussions with a party who we hope to reach an agreement with. In the meantime, we are delighted to confirm that our Women's team will be fulfilling their home fixtures at St. Andrew's Trillion Trophy Stadium for the 2021/22 season, should we preserve our BFAWSL status. This was agreed with the FA in recent weeks.
The club continue to work hard to attract commercial partners to support our Women's team. This season alone, we have agreed deals with five new partners and a record front of shirt sponsorship deal.
Carla Ward, Birmingham City Women's Head Coach, commented: "This week we have held positive discussions with the board relating to the concerns raised by the players.
"It was never the intention of the players for the letter to be made public and many of the points were misrepresented.
"We are working together to move forward and will remain in communication with the board to resolve matters internally.
"We are now approaching a vital stage of the season and will focus all our efforts on winning as many games as possible to keep the club in the BFAWSL."