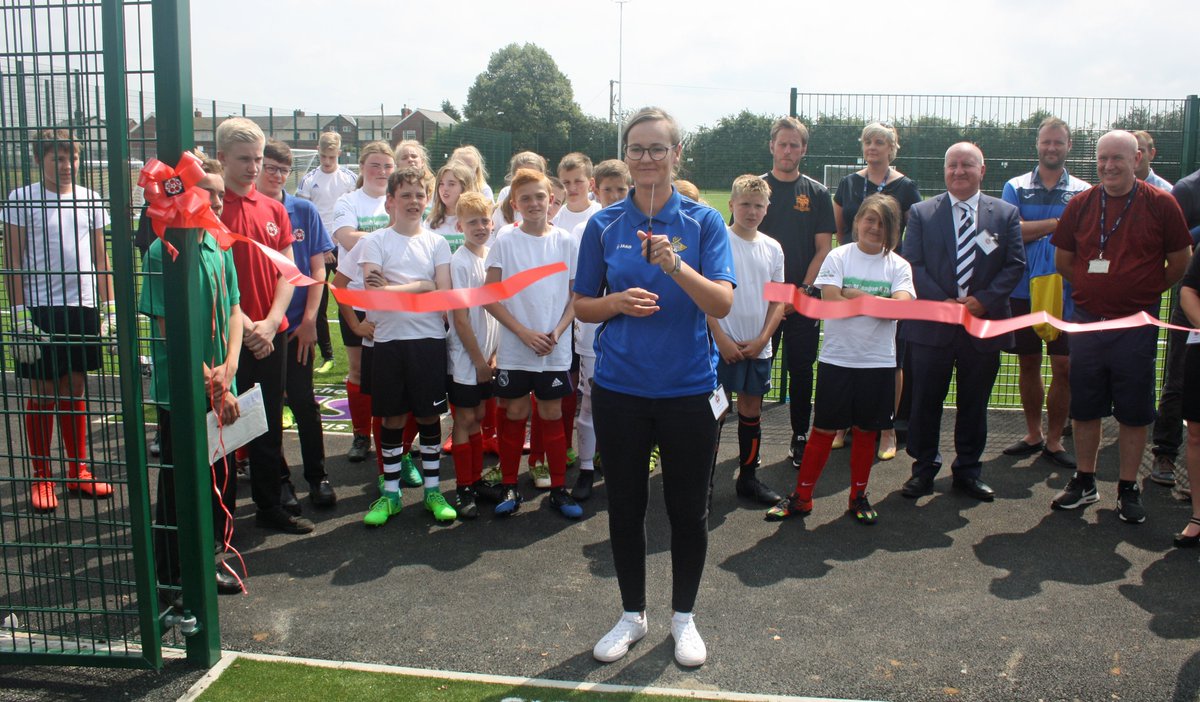 Emma Coates, Doncaster Rovers Belles manager, unveiled Sherburn High School's brand new all-weather pitch recently (Wednesday 19 July).
The state-of-the-art surface was unveiled in North Yorkshire thanks to a grant from the Premier League & The FA Facilities Fund, which is delivered by the Football Foundation.
The grant has enabled the school and partner club Sherburn White Rose FC to replace their original grass pitches with a floodlit 3G artificial grass pitch that can be used all-year-round, complete with spectator viewing area.
The site will be used by Sherburn High School to deliver activities for pupils and sessions for school teams, including training and fixtures. The school hopes that the new pitch will help them to increase their number of amateur teams from five to nine.
Sherburn White Rose, who will also use the 3G AGP for training and matches, expect to increase their number of teams from 11 to 24, including the introduction of four new female sides.
Both the school and the club worked alongside the West Riding County FA and the Football Foundation to compile a five-year Football Development Plan, which is a vision of how sport will be played on site with an emphasis on increasing participation.
The site is expected to become a hub for girls' football, supported by the WRCFA and the Leeds United Foundation (LUF). It is expected that the pitch will become a venue for the LUF Girls Regional Talent Centre, which will help to progress local players through the FA Girls England pathway.
The new facility is expected to boost overall sports participation at the site by 127% and football participation by 248% across all ages. 
SWRFC worked in partnership with the West Riding FA to secure a £245,831 grant from the Premier League & The FA Facilities Fund.
Maria Williams, Headteacher of Sherburn High School, said: "This is a very exciting opportunity, not only for the school but also the wider community. Sports training and fixtures will no longer need to be cancelled due to poor weather and wet pitches.
"Ensuring that all students have healthy lifestyles and participate in sport is a key driver for the school and the proposed pitch will certainly help to realise this ambition."