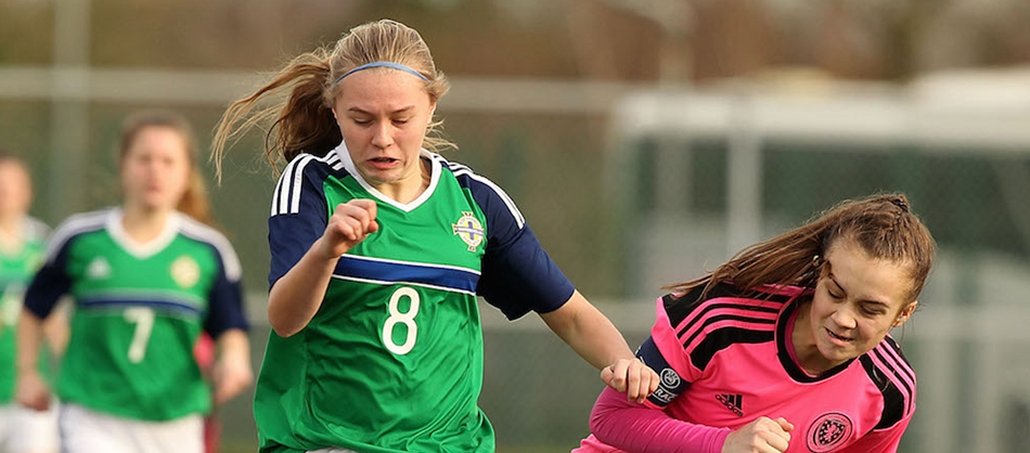 Northern Ireland finished third in UEFA U-17 Championship Qualifying Group 10, following a 2-0 victory 0ver Georgia on Sunday afternoon.
Megan Bell missed an early penalty but did give the Irish the lead after half an hour.
Bell struck a second time on 49 minutes as Northern Ireland finished their campaign with a victory, following defeats to both Austria and Portugal.
It was the Austrians who won the group decider, 2-1 over the hosts.
Linda Mittermair's opener was cancelled out in first-half stoppage-time by Telma Encarnação but Lisa Kolb later hit the winner.
Photo – Megan Bell (irishfa.com)