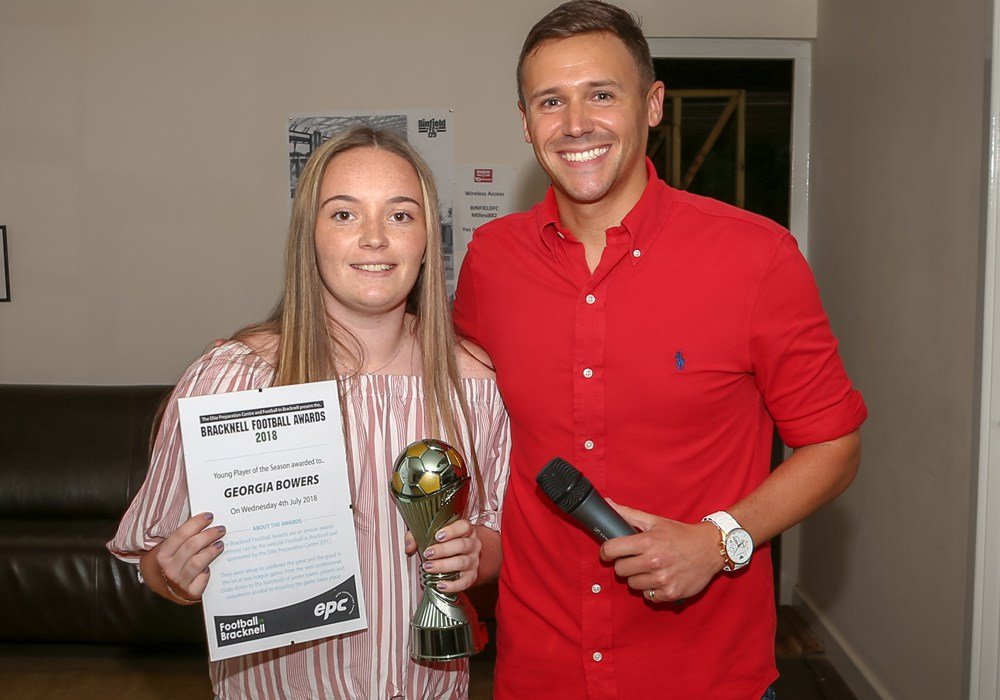 The EPC Bracknell Football Awards – run by footballinbracknell.co.uk – saw Ascot United Ladies and Woodley United Ladies among the winners.
Ascot United's Georgia Bowers was Young Player of the Season. She started all 19 fixtures in 2017/18 and was described as 'A very committed player who also assisted in a lot of goals. A fighter on the pitch, who continues to grow as a player.'
Rosie Page-Smith of Woodley United made the shortlist of four for Player of the Season but was unsuccessful on the night.
However, Woodley's Marc Surtees and Nuno Antunes did win manager of the season.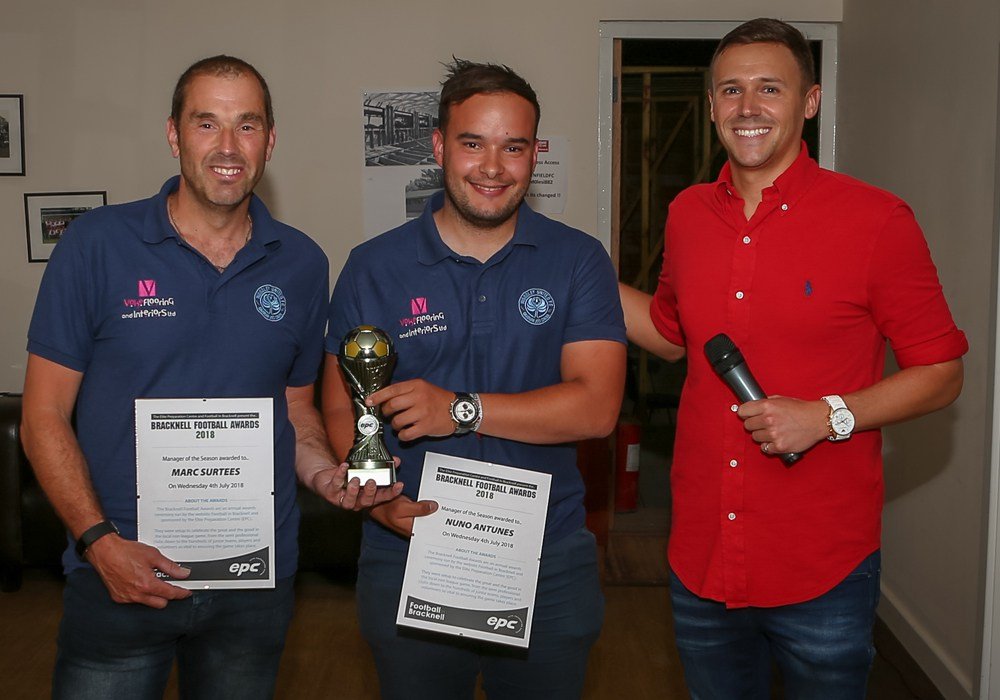 They led their side to the Southern League Division 1 North title with only one defeat and reached the semi-finals of both the Berks & Bucks Cup and the League Cup, where they were only beaten by sides from a higher level.
In their first ever year in the SSE Women's FA Cup, they reached the third qualifying round before losing to FAWPL side AFC Wimbledon.
Berks County's Steve Kay was Volunteer of the Season, with his many duties including Club Secretary, Treasurer and Membership Secretary, as well as being the driving force behind building up the girls' section.
To read the full story, click here.
Images by Neil Graham