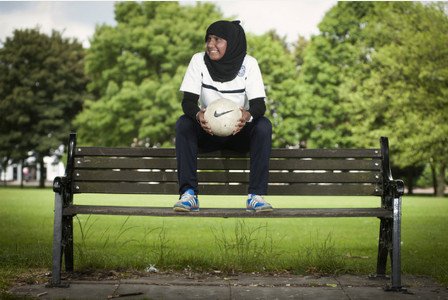 Solihull Moors Ladies have announced Annie Zaidi BEM as the new first team Head Coach.
Honoured on the 2017 Queen's New Year's Honours list with a British Empire Medal for services to football coaching, Zaidi has previous coaching experience with Birmingham County FA, Leicester City and the FA.
She has been part of the Moors set-up since August 2017, taking on a number of Head Coach and Technical Coach roles in the Academy section of the Club. Zaidi is currently the Head Coach of the U-16 boys, Technical Coach at the U-13 boys and Head Coach of the U-9s.
The former Helen Rollason Award for Inspiration winner will now head-up the side who sit second bottom in the FAWNL Division 1 Midlands, where she will be supported by Lucy Jelf and Dan Kembery in her coaching team.
Jelf is the Female Football Coordinator at Burton Albion Community Trust, while Kembery has previously coached within the club and currently coaches at Birmingham City Women.
On her appointment, Zaidi told the club's website: "I'm quite overwhelmed and honoured to be approached and asked if I'd be able to step in.
"I had my first game on Sunday, which was great. It's going to challenge me as a coach and also develop me.
"I'm quite honoured to be asked for such a significant, high profile role within the club.
"From what I've seen at training and from what I've seen from my first game, the table position doesn't justify the talent that we've got in the team – we just had a bad run and all teams go through that.
"This is a challenge, but I already know the skills that the players have. I'm pretty confident that we'll be ok for the season.
"I think it's about the environment that I create. You have to be in the right environment giving players a platform where they can freely express themselves."
Sporting Director Mark Fogarty added: "We had to act quickly when Ross (Thorpe) resigned and have been able to bring in a top-quality coach who wants to do the very best for the team.
"I now feel that the team have the best possible chance to climb away from the relegation places and develop a good future."