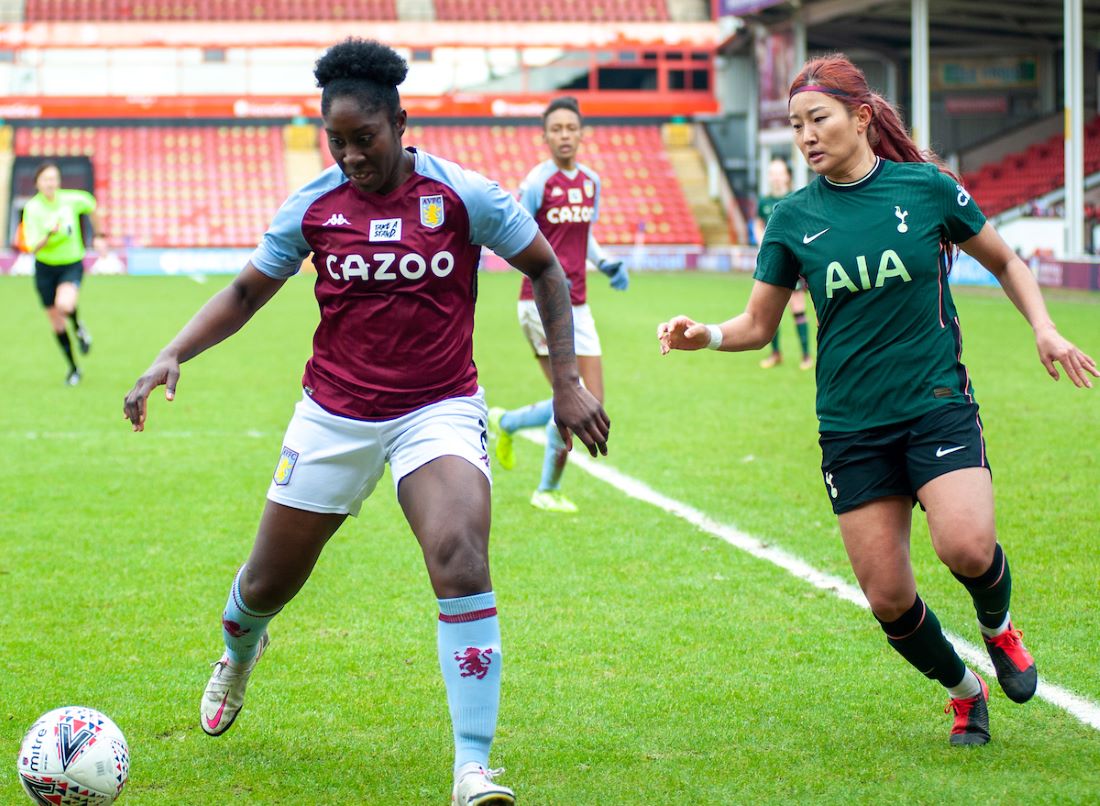 As England get set to kick off their Euro 2022 campaign, former Lioness Anita Asante has warned that online abuse could harm the growth of the women's game. 
Speaking during the Ofcom podcast – Life Online – Asante shared her worries that abuse on social media is creating distance between players and fans, instead of building a base to help grow the sport.
Asante also discussed her experiences of online abuse and trolling, misogyny in the women's game, and what younger players are facing.
On fans, and stunting the growth of the game
"As an athlete you want to be able to interact with supporters too. That's what that's kind of the positive end of it is that they get to feel slightly closer to the profiles of player."
"If players are getting inundated with abuse, they're gonna start to refrain from using these platforms on online. And that's going to be, you know, greater distance between us and the connection we want to build with the fan base that we're also utilizing to grow our sports."
On younger players: 
"I've seen what that kind of harm can do to individuals. I've had a former teammate who works in the public eye as a presenter who got a wave of trolling and abuse just for having an opinion as a woman, she literally had to come off social media. That is what we're talking about. That's the extent of it. Woman can be seen as inferior for having an opinion." 
"It's part of their everyday. It's part of their norm and what you're finding is now you're getting a lot more, you know, sexism, misogyny, racism immediately in inboxes of players and young women and women across the country who are sadly accepting it as part of the norm, as part of what you might expect when you're interacting on online platforms and and quite frankly it's you know it's nothing that anyone should have to tolerate." 
On misogyny:
"(Women's football) was banned for 50 years, so it set women back and that was largely because women had certain roles within society and sport was not one of them. There is a sense of ownership if you like, or male entitlement in this tribal culture that they don't want women necessarily to partake in."
On the need for online regulation: 
"How many more tragedies do these online giants do these online giants want to see. How many more cases studies do we need of teenagers taking their lives, as a result of a barrage of abuse or bullying that takes place on their platforms? How many people have to deal with racism, discrimination, misogyny on a day-to-day basis that they can't function in their daily lives, at work and be their authentic selves. They say that it's meant to be there for people to have a voice and to be able to express themselves but freedom of speech never meant that you could target hate and abuse. That's not what humanity is meant to be about. At the end of the day, they need to revaluate what their values are as platforms."