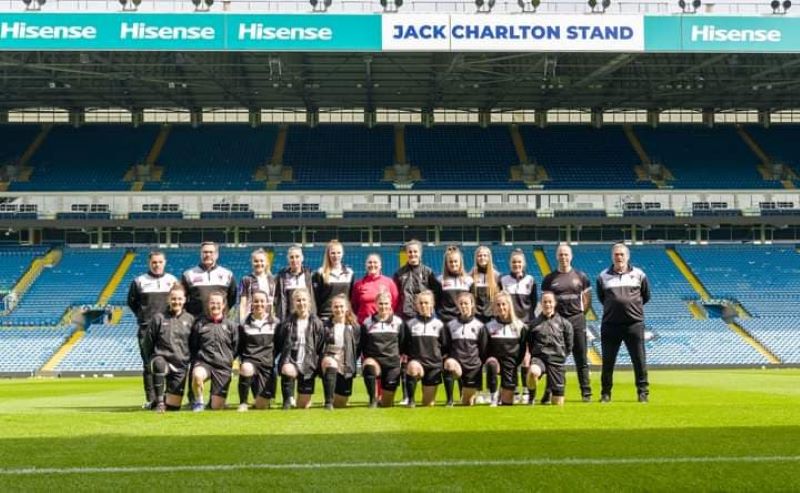 Continuing to progress and impress both on and off the field, Northumberland side Alnwick Town have endured a tough but enjoyable season in the FA Women's National League.
Long-since relegated back to the Women's [North East] Regional Premier, finishing bottom after a tough campaign at what has been the highest level they've played, this Sunday Hately takes his side into the cauldron that is St. James' Park, opponents for Newcastle United Women's first game at the 'cathedral on the hill.'
It wasn't that long ago though that Alnwick Town Ladies didn't exist. Founded back in 2017 in the Northumberland County League, it's been an enjoyable ride and for both Hately and his captain Georgia Latto – stalwarts of the famous Northumberland club – the upcoming game with Newcastle United Women will be one to savour.
"I'll be really proud of these girls when they walk out onto the St. James Park pitch on Sunday," began manager Peter Hately.
"We know that we can compete at this level, and with those higher up as well, it just takes time.
"On Sunday though, it will be all about us working hard, dealing with the crowd, and, just enjoying ourselves; we're strong enough to do that."
"We've just had a game, midweek, against Chester-le-Street Ladies, so we're as ready as we can be," added Georgia Latto.
"With Sunday, we're not expecting miracles, but the pressure is on them (Newcastle United Women) to get something.
"But, there was no better opponent really to play in this game, a fellow local side, and we're all hoping for a good crowd as well."
Having played at some impressive venues already this season, Broadhurst Park (FC United of Manchester) and, most recently Elland Road (Leeds United), adding St. James' Park is one of those 'bucket list' experiences which Alnwick can take into next season.
They've also given higher opposition a run for their money as well, Nottingham Forest finding the going tough up at Alnwick en-route to winning the FA Women's National League Plate – a game that would be settled by a set-piece late on.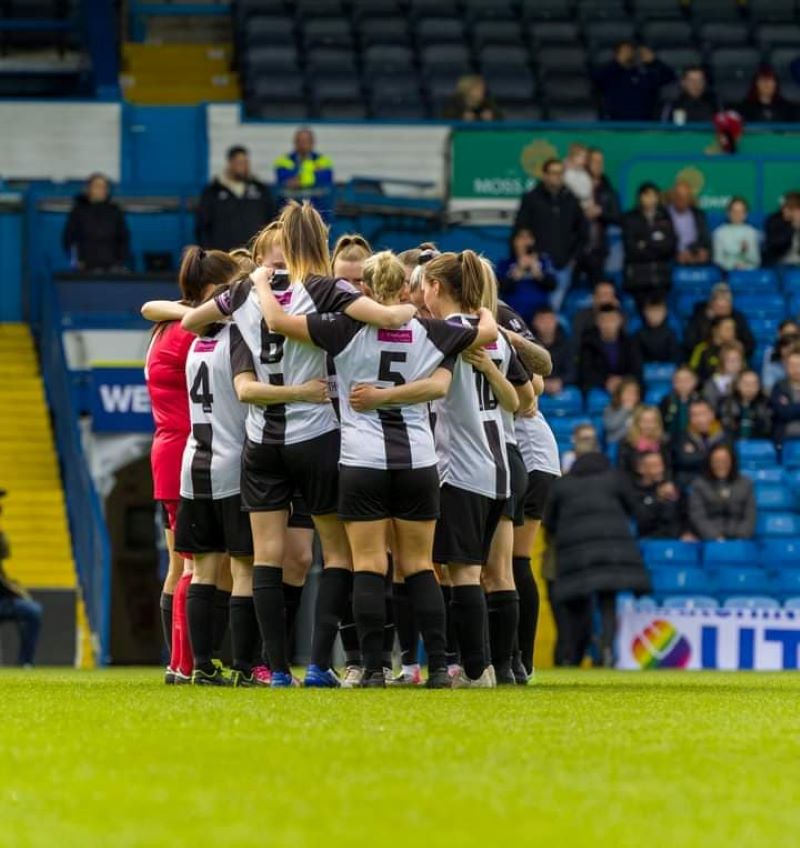 "Yes, we've played at some really nice stadiums this season," continued Latto.
"When we beat Leeds in the Plate back in January, we didn't know how to react; then there was the game with Forest, one which we were really happy with the performance so, it showed we can do this and let's hope we can on Sunday."
"It's great that Newcastle are pushing on but we're amateur to the core and we know that, along with them, the north-east women's game needs to push on as well," explained Hately.
"It's not been a great year for women's football in the region either, and a tough season for us.
"But I'm really proud of the players and, although relegated, we can take a lot of positives from this season, and the miracle has been that Alnwick Ladies have spent a season in the same league as them.
"The National League – it's the place to be and it has been a really good experience for us."
Alnwick travel to St. James' Park, Newcastle, for an FA Women's National League match on Sunday 1 May, KO at 2pm – entry is £3 adults, and free for juniors, with cash turnstiles in operation.
NUFC Fans' Foodbank will also be in attendance, at their usual, Strawberry Place, from 12 noon on the Sunday lunchtime.