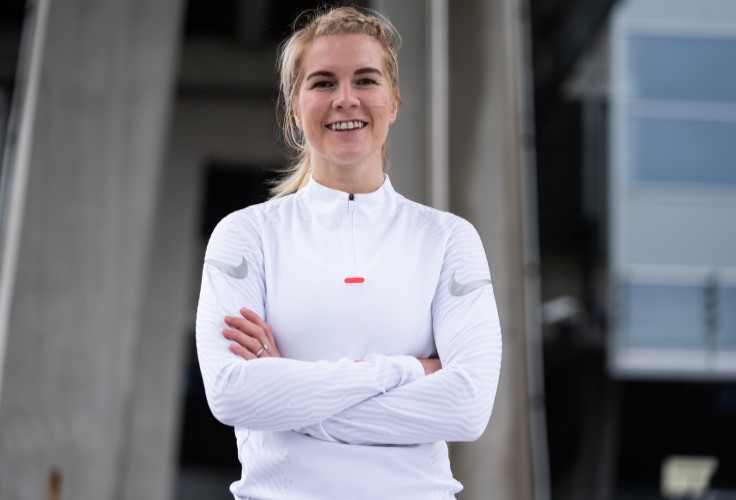 Ada Hegerberg is set to become the newest ambassador of the Swoosh brand, with Nike securing the Norwegian superstar for at least the next 10 years.
Top Champions League goalscorer, Hegerberg steps into the Nike family as the brand invests in women's football by securing one of the finest players in the game … to the point of having her own line? "It'd be a dream," says Hegerberg.
The 24-year-old, who is joining the likes of Cristiano Ronaldo and Neymar Jr, as a global ambassador, said: about the move: "It is yet another massive step in my career. Nike and I have common goals to elevate women's sports in the years to come.
"My performances brought me here and I sure want to keep writing history with the help of Nike, on and off the field. I am thrilled to be part of this team."