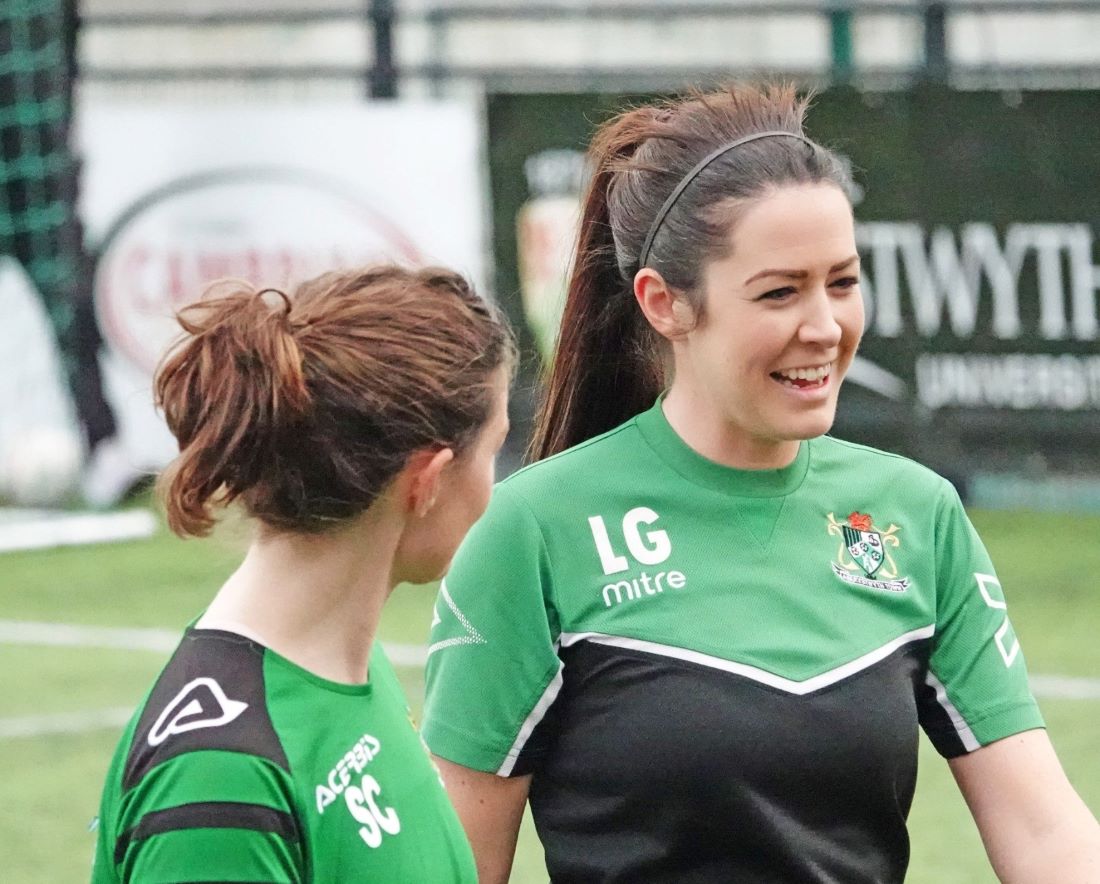 Aberystwyth Town Women have picked up £1,000 from Nationwide Building Society after impressing judges in a UK-wide competition built around mutual respect.
Nationwide have partnered with football associations across the UK in landmark three-year deals to help foster positivity and respect across the grassroots game. The simple aim is to create a society that's built on mutual respect.
In August, Nationwide committed to donating £50,000 to their newly formed Mutual Respect Grants fund to help support grassroots football. Clubs and teams could apply for one of the 50 grants by explaining why respect is important to their club to be in the chance with being awarded £1,000.
There were more than 300 applications from across the UK, with Aberystwyth Town Women who train at Park Avenue Stadium chosen as one of the winners.
In their application they highlighted the work they have done in increasing participation opportunities for women and girls in the Ceredigion area, through the introduction of a Girls' Development Centre, an U-19 youth team, a Senior Development side as well as holding regular grassroots Girls' Camps in school holidays.
Lucie Gwilt, club volunteer and first team player, said: "We are absolutely thrilled to be receiving this grant in reward for our hard work this past year. Women and girls' participation in football is booming right now and we are delighted to be a small part of it. We will be using the money to further invest in our Girls' Centre and Camps by purchasing new equipment to account for our rise in attendance numbers."
Emily Barker, Brand Partnerships Manager at Nationwide Building Society, said: "Mutual respect is something that we value at the core of Nationwide in everything we do, so to be able to give these grants to the clubs that need them the most and those that themselves have demonstrated respect on and off the pitch is really exciting. We are looking forward to seeing how grassroots clubs put the money to use and the difference it makes."