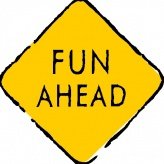 Howdy campers. How is 2018 treating you so far? The first weekend of the New Year is bringing some top WSL action but it's also packed to the rafters with cup excitement too, as the SSE Women's FA Cup 3rd Rd takes place on Sunday.
So, for today's slice of vaguely entertaining fare, we've grabbed some snaps from previous finals and found some funnies and also tampered with others (you Gooners are in for a treat), so see if you can work out who is hiding behind the trophies!
CAPTIONS PLEASE!
Firstly then, just for fun, can you think of a caption for either of these photos? Pop your suggestions in the comments section below, or on our Facebook page!
1.
2.
NAME THE FACES BEHIND THE CUPS

Ignoring our highly skilled ability to use design packages, we've dug up some photos of past cup winners celebrating and then very roughly dumped a trophy onto some of the smiling faces. Soooo, can you name the mugs behind the cups?
1.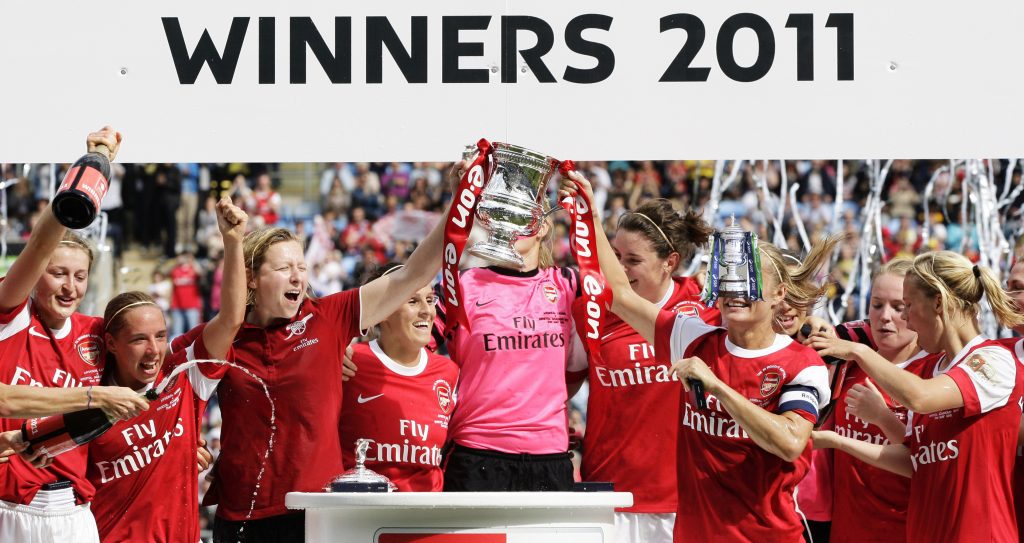 2.
3.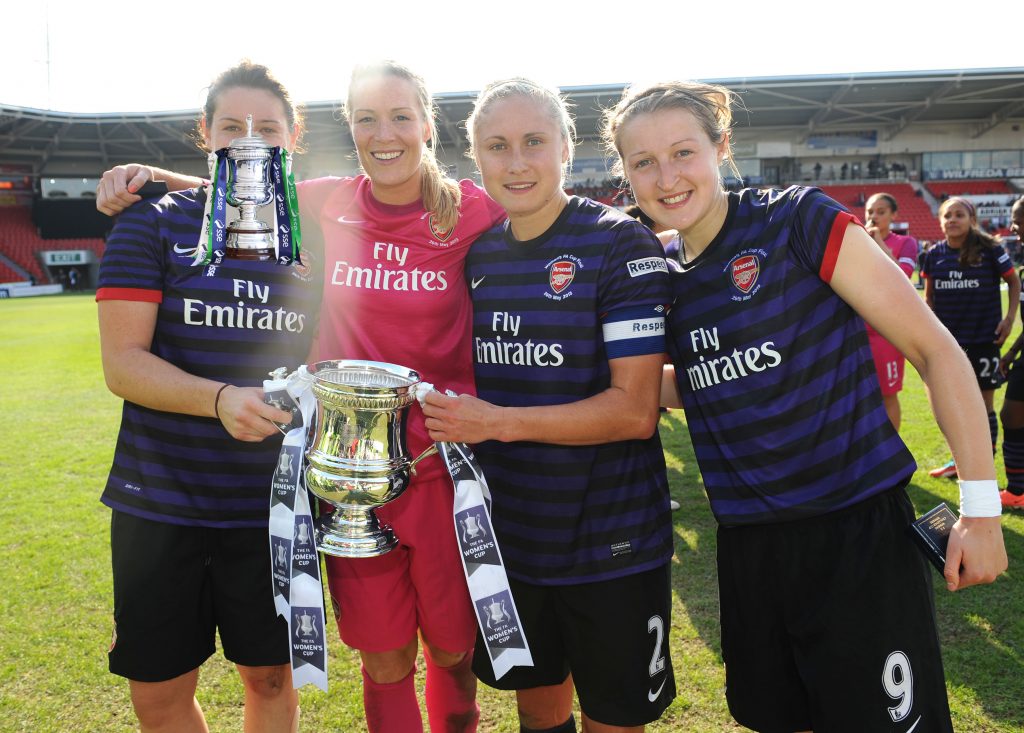 4.
5.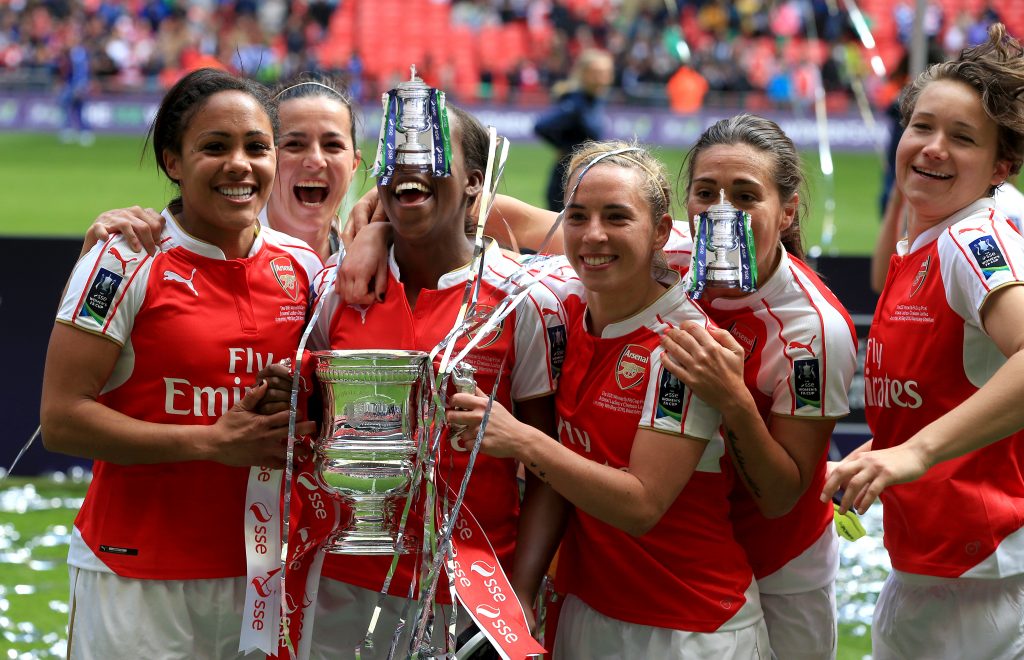 ANSWERS: 1. Emma Byrne & Katie Chapman. 2. Jade Moore. 3. Jen Beattie. 4. Shelley Kerr, Kelly Smith & Rachel Yankey. 5. Danielle Carter & Fara Williams.

Did you get all 9?