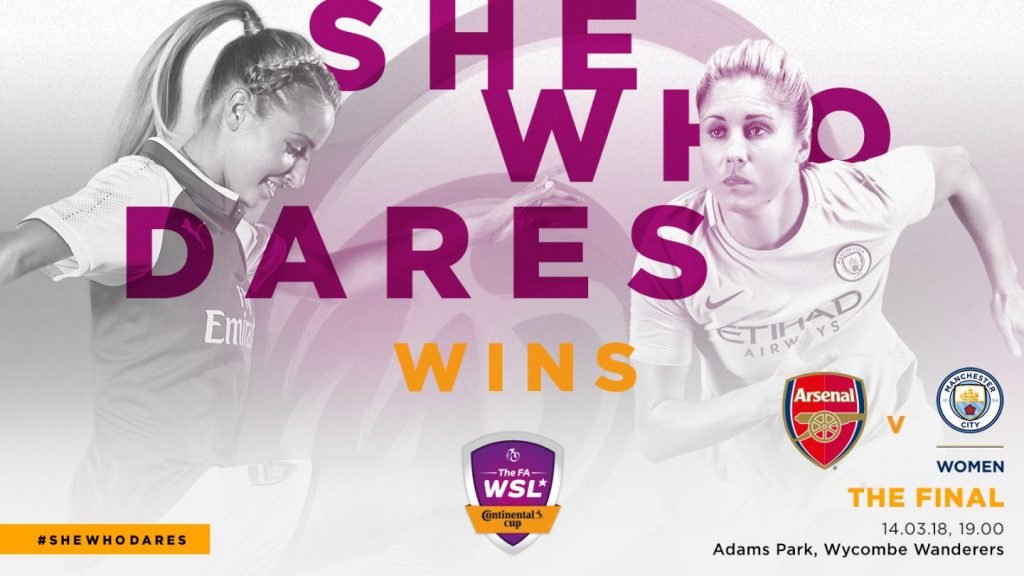 Welcome to the 2018 Continental Tyres Cup Final She Kicks Player of the Match Vote.
Who was your Player of the Match??
At the end of the game, to vote for the player who was your player of the match, select the team your Player of the Match played for and then select the player from the list for that team.
If you provide your email address you will be entered into a prize draw to win some goodies (prize draw open to UK residents only). #SHEWHODARES
VOTING HAS NOW CLOSED. 
Your Player of the Match was:  Danielle van de Donk
Danielle received 30% of the votes. Thank you to everyone who voted.
(Your email address will only be used to contact you should you be the prize draw winner and will not be used for any marketing or promotional purposes.)