The 2018/2019 season is almost upon us and so to get you in the mood for the action ahead, we're trawling the top three tiers of the newly re-branded women's pyramid to get the lowdown on the atmosphere, expectations, horrors and delights of pre-season from the on-field talents putting in the hard yards and the coaches barking the orders and shaping their teams…
We're checking in with clubs in the new-look FA Women's National League (formerly the FA WPL) and this time we're South West to Devon to hear from a 'princess'! Katie Middleton (OK, not THAT one, this is the former Bristol Academy player one) is the skipper and experienced leader at the back for Plymouth Argyle Ladies (FAWNL Southern Division), a side that claimed their 12th Devon County Cup success last season to cap an incredible run of form that saw them crowned 2017/18 FAWPL South West Division One Champions, with the record of unbeaten in the league (and scoring 100 goals and only conceding 12 in 17 games). You'll not be surprised to hear they are buzzing for the new season!
KATIE MIDDLETON (PLYMOUTH ARGYLE LFC) CENTRAL DEFENDER
SK: How did the close-season break go for you – what did you get up to/how did you relax/unwind/stay in shape?
KM: The break was good, particularly after the long season we had which felt never ending at times!! There was a family holiday and a trip to Amsterdam with the girls to unwind along with a few gym sessions and classes to keep the fitness up a little.
SK: How were you feeling on the first day back?
KM: The first day back was tough…but who would have it any other way?! We know what to expect during pre-season so it's a case of knuckling down and getting on with whatever is thrown at us. On the flip side, it was great to be back with all of the girls.
SK: What did the players do on the first day back?
KM: It was a case of a bit of a gossip and catch up before getting on with some running and a reminder of what a football is!
SK: How many new faces and how do you make them feel welcome?
KM: We have a new management team this season with a few old faces returning and there were a few new players that have settled in quite quickly. I think the only initiation any of the players need is to be thrown into pre-season training and see how they cope!!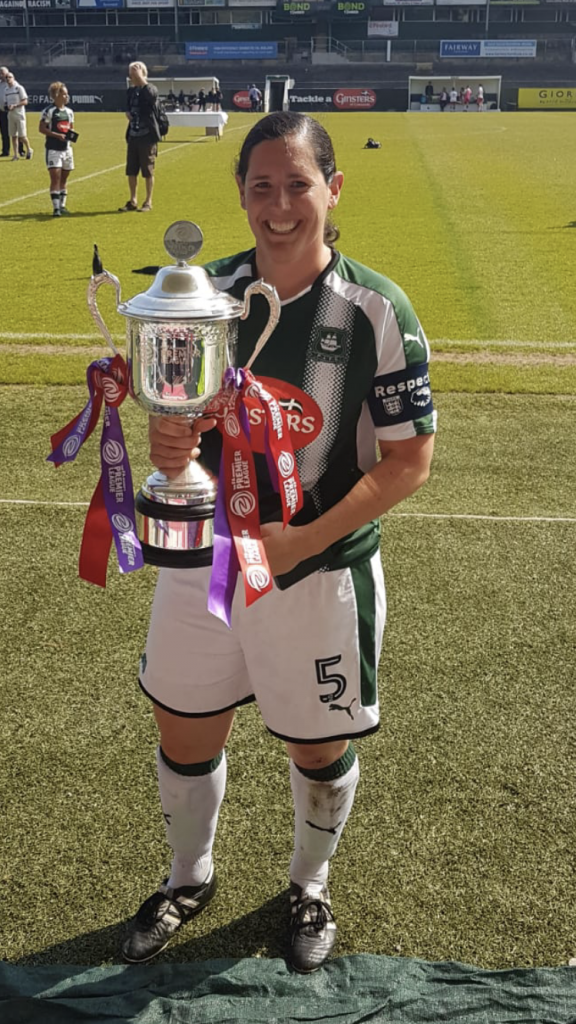 SK: Who's been first in the running/fitness sessions?
KM: Kayley Lane has looked sharp since coming back… so she's probably leading the pack at the moment.
SK: What has been the best thing about being back (and what has been the worst!)?
KM: The best thing is definitely being back with the girls, the worst is the running…particularly the stuff without a ball!!
SK: Who's been the comedian, making everyone laugh?
KM: There are quite a few people who'd like to think they are comedians but I'm not convinced anyone fully deserves the title of team comedian.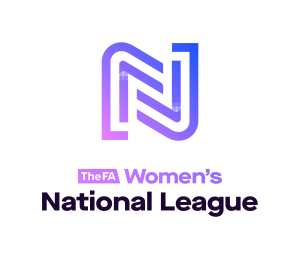 SK: Who's been the chattiest?
KM: Well Laney never stops, particularly when she's with Zoe [Cunningham]!!
SK: Who's come back in the fanciest new footwear?
KM: Mollie Taylor claims that she bought a new pair of boots as she left her others at home…..I reckon it's all lies though!!
SK: Who has come back with the best tan?
KM: If I didn't say Tash she'd probably cry so I guess the answer would have to be Tash Knapman!
SK: Who will put the most effort into preening and look their best for the pre-season photo shoots?
KM: That would definitely be Amber [Pollock]…..I never see that girl without her make-up on!
SK: Who is looking really sharp and in-form on the field, in pre-season?
KM: We've only had one run out so far in a squad game but everyone looked pretty sharp and there was some good football on show.
SK: Any personal targets you've set yourself for the upcoming season?
KM: My personal targets are the same as the rest of the squad, to establish ourselves in the National League and to improve ourselves as individuals and as a team.
SK: Any facts, hidden talents or funny things you can tell us about one of your team mates that we might not know?
KM: I'm not sure I know anything very exciting about anyone…..we're not a very interesting bunch!
SK: Who will be your team's or your own biggest fan?
KM: We have built up a good fan-base with our success of last season so I hope that those individuals return again to keep supporting us this season.
SK: What is your home ground like and any tips for newbies turning up?
KM: Our home ground is a nice little set up where we have been based for the last couple of years. They look after us well there.
SK: What can we expect to see from your team and why should SK readers get behind your team in the upcoming season?
KM: We're a team that are new to the league but we're looking to kick on, establish ourselves and look to improve as a team. We'll need all the support we can get to encourage us to keep playing our exciting, attacking football.
SK: Where or how shall we follow you on social media, this season?
KM: Keep an eye out on Twitter @ArgyleLFC, our Facebook page – Plymouth Argyle Ladies FC and our website www.palfc.org.uk
And follow Katie on Twitter too: @KatieMiddleton5