The 2018/2019 season is almost upon us and so to get you in the mood for the action ahead, we're trawling the top three tiers of the newly re-branded women's pyramid to get the lowdown on the atmosphere, expectations, horrors and delights of pre-season from the on-field talents putting in the hard yards and the coaches barking the orders and shaping their teams…
We're checking in with clubs in the new-look FA Women's National League (formerly the FA WPL) and it's over to Actonians LFC from Division One South East. We get the thoughts of the West Londoners' manager Craig Brown, as well as the behind-the-scenes insight of defenders Jodie Regan and Simone Wan.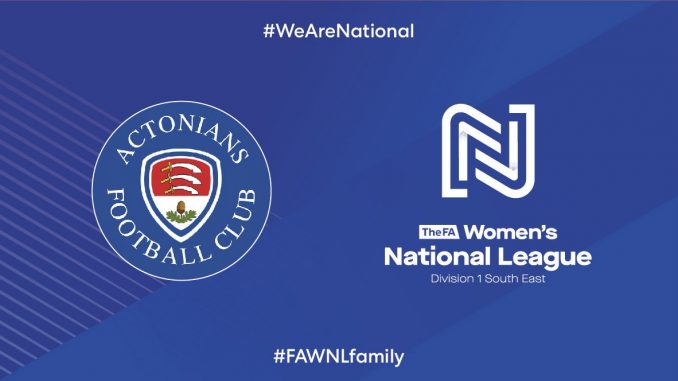 Jodie Regan (Centre-back) & Simone Wan (Left-back) (Actonians LFC)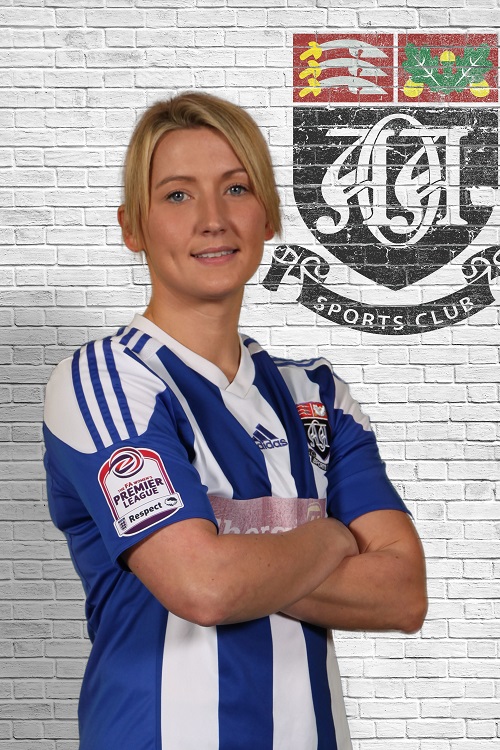 SK: How did the close-season break go for you – what did you get up to/how did you relax/unwind/stay in shape?
Jodie: During the time off there were a few footy comps some of us entered, so the football wagon seemed to keep on rolling. Plus the World Cup was on so that kept me occupied; beer gardens galore especially with the summer we have had. I generally go to the gym a few times a week and throw some weights around and try and do the occasional insanity workout.
Sim: We had a pretty heavy end of the season, with back-to-back fixtures, so have enjoyed the month off. I myself go to the gym anyway, so have attempted to stay fit by going often.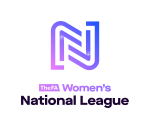 SK: How were you feeling on the first day back?
Jodie: I was looking forward to it; see the team, have a catch up and kick a ball about. I am still waiting to see a few more faces once they have returned from their travels.
Sim: Somewhat excited. Good to see the team again and also get back on the pitch.
SK: What did the players do on the first day back?
Jodie: I seem to remember a lot of running.
Sim: Run.
SK: How many new faces are there in the squad/staff and how do you make them feel welcome? (Any initiations to look forward to or things they have to do)?
Jodie: A few new faces in the squad. One thing we do have in our team is good banter. I think we are definitely one of the friendliest teams in the league so I would like to believe all newbies have felt welcomed. As for initiations…once the newbies have signed up officially, then initiations can begin.
We have a new manager this year, Craig Brown, who has taken over from Daniel Chitty, who retired, so I guess it is only fair that Craig has to join in with initiations. Maybe your readers could make some suggestions for initiations…
SK: Who's been first in the running/fitness sessions?
Sim: Not Jodie!
Jodie: (laughing at Sim's answer) I am built more for endurance. I wouldn't be able to say; I am too busy picking up a lung I have dropped to notice who is finishing first. Joking aside, everyone on the squad maintains their fitness to a good standard. We do have a few whippets on the team: Mariko, Sinead, Jen, Lafe to name a few. Sim isn't bad either.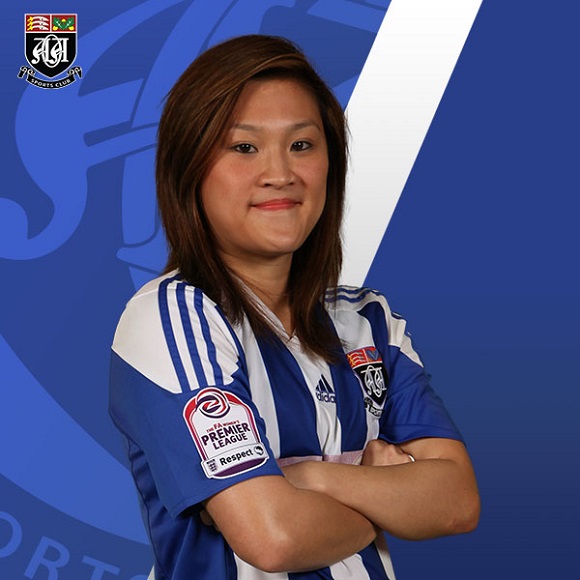 SK: What has been the best thing about being back (and what has been the worst!)?
Jodie: Best thing is definitely seeing everyone and the banter, not forgetting the football. I don't know what to do with myself when we haven't got football; I seem to feel a bit lost. The worst thing about being back is unfortunately for me I am starting to pick up injuries and that is very frustrating.
Sim: Getting back on the pitch in general, kicking a ball around, seeing team mates. Worst is of course the fitness! Amazing how much you lose from not playing for a few weeks.
SK: Who's been the comedian, making everyone laugh? (If there's been time or energy for that…)
Jodie: There is always energy for a bit of comedy. We have a few girls in the team who are characters and I think we are never short for laughs, that's for sure.
Sim: We have a few characters in the team, Jodie being one of them…
SK: Who's been the chattiest?
Jodie: I think an easier question to answer is who is the quietest? I could probably only name you two players. We are not shy of chatty players.
Sim: Again a few to name.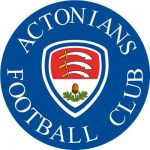 SK: Who's come back in the fanciest new footwear?
Jodie: I have to say Lafe Uche has brought some fancy boots already.
SK: Who has come back with the best tan (and/or tanlines)?
Jodie: Carla Williams. That woman constantly has a tan all year round. David Dickinson eat your heart out!
Sim: Carla – natural answer.
SK: Who will put the most effort into preening and look their best for the pre-season photo shoots?
Sim: Jodie.
Jodie: (laughing at Sim's answer) I have enough bad photos in my lifetime, I don't need any more, so I make a bit of effort so they aren't as bad as they could be. I am not the only one, though. Carla Williams.
SK: Any personal targets you've set yourself for the upcoming season?
Jodie: Yes, try not to get injured!
SK: Any facts, hidden talents or funny things you can tell us about one of your team mates that we might not know?
Jodie: I can tell you many funny things about team mates but I think I would get in massive trouble!
SK: Who will be your team's or your own biggest fan?
Jodie: The team's biggest fan will probably be Shannon Hayward, who is seven years of age and attends pretty much all our games with her dad and even chose to come watch us on her birthday. That's dedication and we appreciate their support.
Sim: We have a few loyal supporters, including our old coach Dan who has retired from the role from this season. I'm sure he'll be down for a few games – or he better!
SK: What is your home ground like and any tips for newbies turning up?
Jodie: We have a new home ground this year and the facilities are amazing; 3G pitch and nice new modern changing facilities. We play at Rectory Park, Ruislip Road, Northolt.
Tips for the newbies…turn up, get stuck in. We have three squads: first team, reserves ream and a development team, and spaces in each to fill.
Sim: Well, its Middlesex FA County's new facilities, so it is very nice and new, plus fun to play on a new 3G pitch.
SK: What can we expect to see from your team and why should SK readers get behind your team in the upcoming season?
Jodie: I think this upcoming season is going to be exciting. With the squad we have, we are capable of doing great things. We have a great bunch of girls with a winning mentality and every single one brings something to the game.
Sim: We are a fairly professional team with some loud and interesting characters. Of course we strive to win and play our best, but we also want to have fun. It's a team with a lot of great banter.
SK: Where or how shall we follow you on social media, this season?
Jodie: We have a few social media accounts, so no excuse get following!
Facebook: Actonians Ladies Football Club
Twitter: ActoniansLFC
Instagram: actonianslfcgirls
Now we zoom over to hear from manager Craig Brown…
Craig Brown (Actonians LFC, Manager)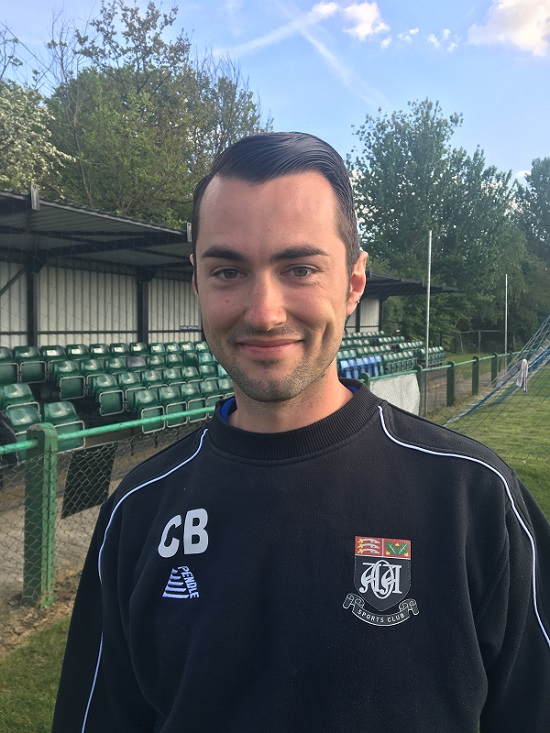 SK: What's been the most important task for you and your staff this summer break?
CB: To prepare the team for the new season and to get all the players to gel. It is important to give new players plenty of minutes to maximise everyone's understanding of how to play together. Also a chance for all of us to get to know each other better.
SK: Aside from readying the squad in terms of match fitness, what is the single most important message you hope to get across to the team for the upcoming season?
CB: To have a positive attitude going into the new season every training and every game. Hard work pays off and if we all work for each other in training and on the pitch, there is no reason we can't get a good result.
SK: What have you or are you enjoying most about pre-season?
CB: Being able to experiment with players in different positions. Being able to try something in training and aim to pull it off in our friendly games.
SK: What is the most exciting thing about the upcoming season for you and the club?
CB: The upcoming season is exciting for me as it is a fresh start and I get the chance to put my ideas into a very talented group of players and hope that together we can have a successful season. For the club, the club is not associated with a men's football league side and have come on loads over the seasons, always progressing and maintaining the high standard. There is always a positive atmosphere and with three teams, we welcome anyone who wants to play football or get back into football.