The 2018/2019 season is almost upon us and so to get you in the mood for the action ahead, we're trawling the top three tiers of the newly re-branded women's pyramid to get the lowdown on the atmosphere, expectations, horrors and delights of pre-season from the on-field talents putting in the hard yards and the coaches barking the orders and shaping their teams…
We're checking in with clubs in the new-look FA Women's National League (formerly the FA WPL) and this time we're in the West Midlands to catch up with Solihull Moors LFC*, a side run by Sarah Westwood who finished midtable in the FAWPL Midlands Division One last season but will be aiming slightly higher, we reckon, this coming season. Taking us through their pre-season are Daina Scott & Philippa Harmison, who have wisely worked out they can protect each other from a slap, if they collude in dishing the fun and dirt on their teamies…
*And SK's Editor Jen is slightly excited about the fact that ex-pro Keith Bertschin is their coach this season – someone she watched play for Sunderland when they last played in and won the 'Third Division' but enough of that, he actually did more things with Birmingham, Norwich etc. 
DAINA SCOTT & PHILIPPA HARMISON (SOLIHULL MOORS LFC)
SK: How did the close-season break go for you – what did you get up to?
Both: We've joined the gym to try and stay on top of our fitness, and counter all the calories gained from the world cup!
SK: How were you feeling on the first day back?
Both: It's been a long time since the last game of the season, so we were pretty excited just to kick a ball again. Also, having a new coach and a good influx of trialists gave us something more to look forward to.
SK: What did the players do on the first day back?
Both: We played a lot of high intensity games, this helped us get our touch back in as well as easing us into fitness. It was also England's quarter final game, so we were impressed with everyone's commitment still to come along, though we did get to go to the pub together afterwards to watch extra time and pens!
SK: How many new faces are there in the squad (staff) and how do you make them feel welcome?
Both: There are a few new faces in the squad, which is great for us as it adds depth and strength to the team. Keith Bertschin has also been appointed as our new head coach, having someone of his experience and knowledge is very exciting for us! Sarah Westwood (our manager) always provides a friendly face to welcome the newbies, but the team are a friendly bunch, so anyone who joins will fit in! We don't have individual initiations planned, but a team night out is imminent!
SK: Who's been first in the running/fitness sessions?
Both: Abs Taylor and Claire Lester, it has been hard to keep up with a gym-fanatic and a firefighter!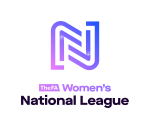 SK: What has been the best thing about being back (and what has been the worst!)?
Both: Seeing the team again and getting back on the ball, though the fitness has been brutal thanks to Jess Savage – savage by name, savage by nature.
SK: Who's been the comedian, making everyone laugh?
Both: Chloe Bickley and Millie Kirk (dumb and dumber). There's never a dull moment when these two are around!
SK: Who's been the chattiest?
Both: No one really stands out for this one, but I'm sure once the newbies come out of their shells it will be one of them for sure!
SK: Who's come back in the fanciest new footwear?
Both: To be honest, nobody's new boots have been on show yet, I've heard some fancy ones have been ordered though!
SK: Who has come back with the best tan?
Both: Dinx is renowned for her tan, she loves a sunbed! Also, Daina has some pretty horrific PE teacher tan lines…………
SK: Who will put the most effort into preening and look their best for the pre-season photo shoots?
Both: This one has to be Dinx again, nails and brows always on fleek. Also known as Rebecca Jane Green #TheSassQueen
SK: Who is looking really sharp and in-form on the field, in pre-season?
Both: If we're honest the whole team is looking sharper than ever, Keith has been keeping us on our toes and everyone's put a real effort into fitness and it's paying off.
Also, a little shout out to Chante, our youngest player; she's one to watch and seems to be effortlessly getting through the fitness at the ripe old age of 16!
SK: Any personal targets you've set yourself for the upcoming season?
Daina: I personally aim to start the game with a sharper, more aggressive tone, as it usually takes me a little while to get into it – but this season I want to be on it from the off!
Pip: Decision making for me is always the bug bearer. So, this year I'm going to tighten up on unforced errors, be clinical – and score more goals!!
SK: Any facts, hidden talents or funny things you can tell us about one of your team mates that we might not know?
Both: Not that we can think of, Pip can down a pint pretty quick, and a VK even quicker if that counts. (This is of course the sort of thing we NEED to know, thanks! – SK Ed)
SK: Who will be your team's or your own biggest fan?
Both: Amador, his commitment to support the club is second to none, even provides us with pre-game snacks to keep us all going!
SK: What is your home ground like and any tips for newbies turning up?
Both: When the weather is kind, our pitch is perfect. The bar is always open and we have amazing post-match food, we have plenty of comments on this from visiting teams!
SK: What can we expect to see from your team and why should SK readers get behind your team in the upcoming season?
Both: We have a very new team this year, we are looking fresher and sharper than ever. We have no fear going into the season, so expect us not to hold back and never to give up. With the league structure changing, Midlands teams dropping down from the Northern Prem, we have quite a few tough derby matches to look forward; they won't disappoint. Definitely an entertaining team to get behind, the season will have highs and lows, of course, so support will be needed every step of the way.
SK: Where or how shall we follow you on social media, this season?

Twitter: @smlfcofficial
Instagram:  @smlfcofficial
Facebook: Solihull Moor Ladies FC
Website:  www.solihullmoorsfc.co.uk