The 2018/2019 season is almost upon us and so to get you in the mood for the action ahead, we're trawling the top three tiers of the newly re-branded women's pyramid to get the lowdown on the atmosphere, expectations, horrors and delights of pre-season from the on-field talents putting in the hard yards and the coaches barking the orders and shaping their teams…
We're checking in with clubs in the new-look FA Women's National League (formerly the FA WPL) and it's Wolves Women FC up next, determined to bounce straight back after relegation (on goal difference – arrrgh!). We hear from the leader of the pack, as captain Anna Price, who has been with the club for over two decades, steps up. We also get the thoughts of Manager, Dan McNamara, as their Division One Midlands campaign moves ever closer.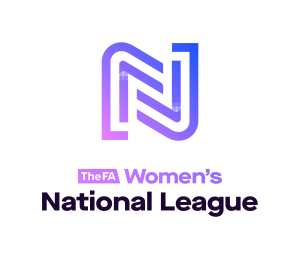 ANNA PRICE (WOLVES WOMEN FC), DEFENDER/MIDFIELDER
SK: How did the close-season break go for you – what did you get up to/how did you relax/unwind/stay in shape?
AP: To be honest, with how well we finished last season, I didn't want it to end. I did nothing exciting in the break; being a PE teacher I enjoyed the sun, working outside and made sure I was going to the gym to ensure pre-season wasn't too much of a shock to the system!
SK: How were you feeling on the first day back?
AP: It was great to be back with the girls. We did have a kickabout in the off-season but there's nothing like the actual first session back. There was a great buzz at training, everyone was really excited to be back and it was great to have some new players and staff to add to the squad and coaching team to get preparing for the season ahead!
SK: What did the players do on the first day back?
AP: On our first session back we did mainly fitness drills, which you would expect. The majority with the ball so that took your mind off it, however, there was no sugar coating the hill running…that was a tough one! Player tech vests have been introduced too this season to track our work rate in training and on match day, so it was great being introduced to that level of equipment!
SK: How many new faces are there in the squad and how do you make them feel welcome? (Any initiations to look forward to or things they have to do)?
AP: We have had a number of new additions player-wise and have been fortunate to keep the majority of last year's squad too. With our new development side forming this season, it has also meant plenty of new faces into the club, which is great. We have always been a club that welcomes new players and some of the more experienced girls do all we can to make the new girls feel welcome and that they enjoy being there!
We have also had some great staff join us too. A new assistant manager called Hugh who is from Northern Ireland – struggling to understand the accent at times but we will let him off – and a new sport scientist called Nathan who has been putting us through our paces! Both are really professional and have made a big impact, even in such a short period of time.
We have been nice on the initiation front so far… but it is early days!
SK: Who's been first in the running/fitness sessions?
AP: There are a fair few girls who are extremely fit – the top 3 of the bleep test were Jade and Emma Cross and a new addition to the club Phoebe Hobbs, who is only 16 and has an absolute engine on her!
SK: What has been the best thing about being back (and what has been the worst!)?
AP: Just being around each other again. We have really built a good bond with each other after our strong finish last year and with the new girls coming in it has been great to get to know them too. The worst…has got to be the heat! Fitness in the weather we have had so far has been really tough for the girls but they've continued to work so hard and really push themselves.
SK: Who's been the comedian, making everyone laugh? (If there's been time or energy for that…)
AP: I think with all the fitness and hard work that has been going into training we haven't had much time yet to be cracking jokes…but there is no doubt it will come!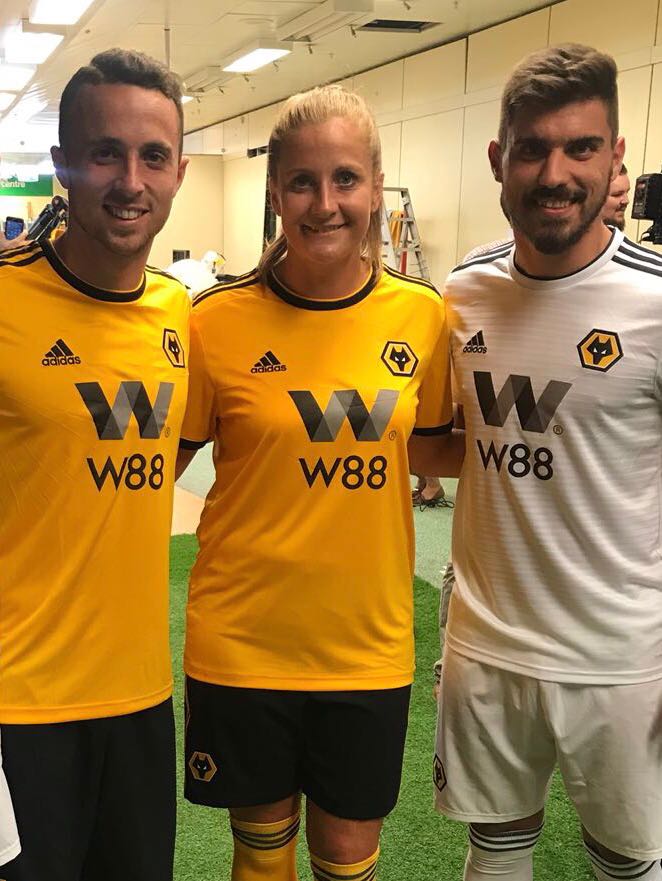 SK: Who's been the chattiest?
AP: God that is a tough one; there are a few of us that love to chat! I would go with me, Wids (Natalie Widdal), Mai (Butler) and Crids (Charlotte Criddle) really. We are the chatty ones and like to check everyone is ok and are settling in.
SK: Who's come back in the fanciest new footwear?
AP: I have seen Jen Anslow pull out a new white pair recently. I think she is getting carried away and wanting to play further forward to be honest, hence the white boots!
SK: Who has come back with the best tan (and/or tanlines)?
AP: The twins Jade and Emma Cross have managed to get away in the off-season, so have come back with good tans! Some of the younger girls who have finished college early have been sunning themselves in Wolverhampton – never thought I would be saying that!
SK: Who is looking really sharp and in-form on the field, in pre-season?
AP: All of the girls have been working really hard in training and away from it. It has been great seeing some of last year's Under-18 girls really standing out and pushing on, such as Chloe Williams, who has been called up to Wales, Tammi George, Katie Evans and Chloe Shirley. All technically excellent players and have an outstanding work rate too!
SK: Any personal targets you've set yourself for the upcoming season?
AP: Personal target for me is to do all I can to contribute to the team getting promoted back to the Northern Premier League. After narrowly missing out last season on staying up on goal difference I would love nothing more than to see us bounce straight back up to a league which I think we could more than hold our own in with the squad that we have developed and the management team that has been introduced these past six months. So whatever it takes for us to do that, I will be prepared for!
SK: Who will be your team's or your own biggest fan?
AP: We have a massive fan called Mark who comes and watches us home and away. He makes his own way there on buses and trains! He always has his Wolves top with Widdal on the back and Wolves cap on and he makes sure he puts his big Wolves flag up wherever we are! The girls love having him there and look forward to his continued support this season.
SK: What is your home ground like and any tips for newbies turning up?
AP: We have moved to Bilston Town FC this season, which we are all looking forward to. We did play there quite a few years ago so it's nice to go back there. There has been work done on it in the off-season so we are looking forward to seeing what it's going to be like. Hopefully we will attract some local support from the Wolverhampton and Bilston area too – the more fans the better!
SK: What can we expect to see from your team and why should SK readers get behind your team in the upcoming season?
AP: Togetherness. We all believe in each other and support each other as much as I have ever known playing for Wolves. We have a great mix of experience and youth, with some of the younger players being extremely talented and definitely stars for the future. We would love as much support from SK readers as possible. We are a great bunch of girls who appreciate every piece of support we get. Whether that is a like on Twitter or someone coming week in week out to support us in our games, it all helps and spurs us on each game to do the best we can!
Follow Anna on Twitter: @AnnaPrice100
And now we quickly zoom over to hear from…
DAN MCNAMARA (WOLVES WOMEN FC) MANAGER
SK: What's been the key/most important task for you and your staff this summer break?
DM: The most important job for me and my staff over the summer was to actually take a break. A lot goes into the season from all coaches and staff involved in all levels of football, and even though my role only started in February, it was important to give some time back to my family. With the season ending quite late and trials in mid-June, it was a very small break but much needed for all the staff, front of house and behind the scenes.
SK: Aside from readying the squad in terms of match fitness, what is the single most important message you hope you get across to the team for the upcoming season?
DM: For the players, to believe in themselves and in what the club is trying to do. We showed during the last six or seven games that we were more than capable of competing in the National League and it was massively disappointing to go down on goal difference after the finish we had.
However, the players have remained positive. My aim for the off-season was to keep this group of players together. We have a real togetherness and positivity around the whole club at the minute, which I think is key as we approach the new season.
SK: What have you or are you enjoying most about pre-season?
DM: The most enjoyable thing for me is seeing the players coming in looking forward to sessions and smiling. They knew pre-season wasn't going to be easy with me utilising my military links to bring in personal trainers for sessions. But they've all given 100% and the players are looking fitter and sharper than ever. We have also introduced a sports scientist this season, Nathan Maxfield, to work with the girls on all aspects of performance, so seeing how they've bought into that and how happy they are with the results is great to see.
SK: What is the most exciting thing about the upcoming season for you and the club?
DM: The most exciting thing is to just get going again. There is a real buzz about the place at the minute. We are really looking forward to our opening game at Steel City.
Follow Dan on Twitter: @macca04786
Follow Wolves Women on Twitter