The 2018/2019 season is almost upon us and so to get you in the mood for the action ahead, we're trawling the top three tiers of the newly re-branded women's pyramid to get the lowdown on the atmosphere, expectations, horrors and delights of pre-season from the on-field talents putting in the hard yards and the coaches barking the orders and shaping their teams…
We're checking in with clubs in the new-look FA Women's National League (formerly the FA WPL) and this time we're heading to West Yorkshire to Leeds United Ladies, where the team have been full embraced by the men's club and are expecting improvements on last season's 10th-placed finish in the Northern Division, when the league kicks off on the 18th August. Midfielder Abby Parkin and forward Holly Findlay talk us through pre-season and their teamies!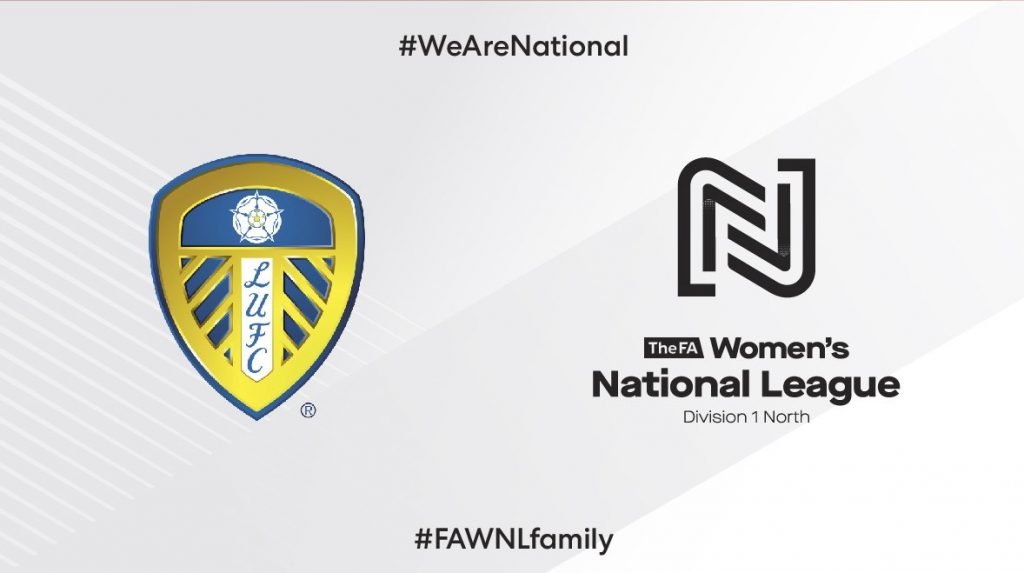 Abby Parkin & Holly Findlay (Leeds United LFC)
? | #LUFC Ladies are delighted to announce the double signing of new Whites duo Abby Parkin and Holly Findlay from Barnsley

Read more ➡️ https://t.co/0LEUjORTCK pic.twitter.com/9T7ZGt9rZh

— Leeds United (@LUFC) January 27, 2018
SK: How did the close-season break go for you – what did you get up to/how did you relax/unwind/stay-in-shape? 
Abby: Being a teacher I don't really get too much time off. In fact I have just finished for the summer now and we are in in the middle of a busy pre season. Just had a few Sunday dinners and BBQ's with the family. It nice to spend time with the family. I get my relaxation and fitness from running, helps clear my mind and keeps me in shape.
Holly: Luckily for me I compete in two netball leagues in Sheffield so I've filled up my spare time with matches to keep my fitness levels high. I've also enjoyed hikes and walks with my dog at the weekends, seen as though we have had a sunny Summer this year.
SK: How were you feeling on the first day back?
Abby: I was excited to get back, I missed playing football and was ready to see the girls. We have a great team and it was nice to catch up and have a laugh.
Holly: I was anxious about how hard the first training session was going to be, but I was surprised at my fitness levels and even though it was hard work, I really enjoyed it!
SK: What did the players do on the first day back?
Holly: it was like we had never been away, chatting, jokes, sarcastic remarks. A great bunch of ladies, including a few new faces, which is great to see.
Abby: we had a little chat about what we had all been up to on our time off, also the World Cup, sorting out swaps and potential game winners.
SK: How many new faces are there in the squad (staff) and how do you make them feel welcome?
Holly: No initiations as yet… but we always ensure that a karaoke song is performed at their first game on the team bus. There have been some excellent additions to the squad, firming up the quality that we gained from the second half of last season .
SK: Who's been first in the running/fitness sessions? 
Holly: Molly Cawthorn smashed the sprint endurance session, although there were a large group just behind on her heels. We all look pretty sharp in terms of football so just looking forward to getting into the season.
Abby: Molly looks good in the running sessions, although Beth Davies has been away on holiday, think that would be a close race.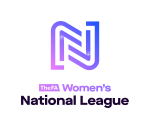 SK: What has been the best thing about being back?
Holly: Best thing is all the friendlies, testing new players, determining who will make the cut for the first team. It's competitive in camp but everyone is so encouraging. As a group of players and staff we are so keen to put our stamp on the league this season. The worst thing is the late nights after training. An 80 mile round trip means two late nights for me!
Abby: Best thing is just playing football. We have had lots of friendlies.
SK: Who's come back in the fanciest new footwear?
Both: It would be a competition between Beth and Shelbey Morris, although this is not something that just happens pre-season, they seem to get new boots every game!
SK: Who has come back with the best tan?
Holly: I like to think that I have the best tan, but I do have competition from Shelbey and Rosie. Unfortunately for Jem, she has been away and left her tan there…
Abby: Definitely Jemma White, ha ha, she makes me look tanned! [Poor Jemma! – SK Ed] On a serious note, Holly has the best 'UK tan', being a PE teacher, at this time of year.
SK: Who will put the most effort into preening and look their best for the pre-season photo shoots?
Abby: Well Bridie [Hannon] has lost a stone so… I think she's only mentioned it like 500 times.
SK: Who is looking really sharp and in-form on the field, in pre-season?
Both: Our new signings look great in training and are putting their quality mark into the friendlies. I think the competition for shirts has raised everyone's game.
SK: Any personal targets you've set yourself for the upcoming season?
Abby: My personal target as a defensive midfielder is to bag a goal. But seriously, I just want to work hard, break up and play, and have one of the strongest defensive records in the league.
Holly: As a winger/striker my main goal is to set up plays, have lots of assists and then goals. I feel we have to reward the hard work of our defence with more goals, although the challenge of this in our league is a credit to the quality of the opposition we face.
SK: Any facts, hidden talents or funny things you can tell us about one of your team mates that we might not know?
Holly: Well, our goalkeeper coach is a magician in his free time. He actually brought his rabbit to one of our sessions! [AWESOME! – SK Ed]
SK: Who will be your team's or your own biggest fan?
Both: Having been fully integrated into Leeds United FC the support we have received from the whole Leeds United community has been exceptional. It's also great to see our youngsters coming to watch and aspiring to play for Leeds United Ladies. Such young talent!
SK: What is your home ground like and any tips for newbies turning up?
Both: Our home ground this season is the outstanding Thorpe Arch. The grass is looking quality, with excellent training facilities, both indoor and outdoor.
SK: What can we expect to see from your team and why should SK readers get behind your team in the upcoming season?
Both: The vision for Leeds United Ladies is to play at the highest level, be a professional team, linking with our men's team and facilities. This isn't something that will happen in one season, however we are excited to be part of this journey and the potential that this club has to grow and develop is extraordinary.
And if nothing else, you'll see a great bunch of ladies, playing quality football!
SK: Where or how shall we follow you on social media, this season?
Both: We can be found on the official Leeds United website, twitter (@LUFC), Instagram and Facebook! One team… one goal!