Here's a letter from Darwen Youth FC skipper Fay Lishman, who is about to do something pretty drastic and impressive for both a charity and to help raise funds for her team: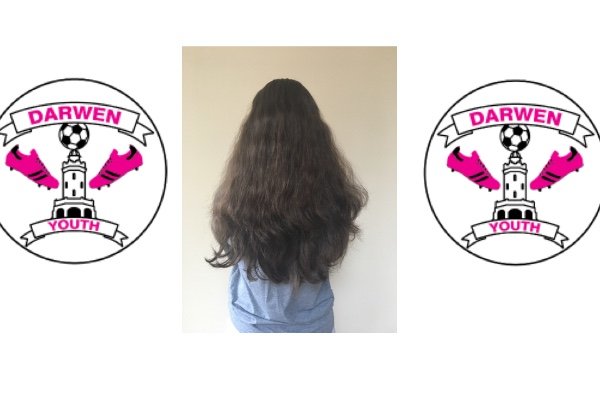 Hi,
My name is Fay Lishman and I have created this page: https://www.gofundme.com/sponsored-extreme-hair-cut – to raise funds for my football team – Darwen Youth Football Club. The club is run by volunteers and is wholly dependent on low rate subscriptions and fundraising. As Captain I wanted to do my bit for the club and I thought a good idea would be to do a sponsored hair cut. You may think this is not very interesting or exciting but it won't be a standard hair cut. I want to support the charity 'The Little Princess Trust' who take donated hair and use it to create hair pieces for children with sicknesses that may prohibit the growth of hair or the loss of hair through treatment such as chemotherapy. These hairpieces and wigs allow young children to regain confidence as they grow. In order to create these hairpieces the donor needs to donate between 7 and 12 inches of hair (after trimming). That means that I will have to go very short! In addition to the hair donation to The Princess Trust, the funds raised will go towards essentials for the club i.e. kit with the rest going towards team bonding events which would help us get to know each other better and develop our confidence within the group.
In anticipation, I would like to thank anyone who would be willing to donate.
Thank you,
Fay Lishman
Team Captain, Darwen Youth FC.
Here's the link to donate again: https://www.gofundme.com/sponsored-extreme-hair-cut
Good on you Fay! Would you do the same? Fancy chucking her a 'bob' or two to support her loyalty?