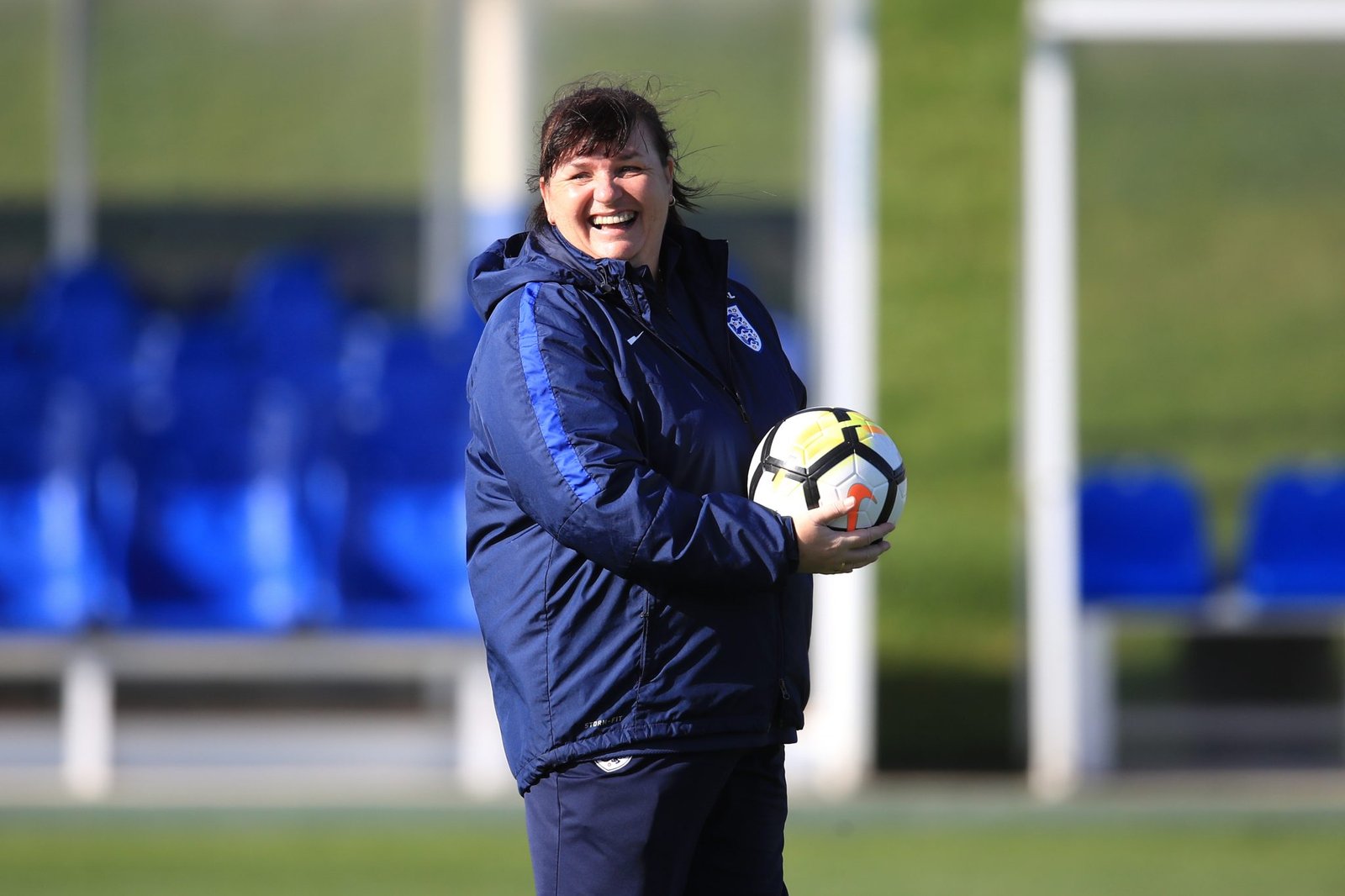 Mo Marley recently named her squad for this month's training camp and the squad, introduced for the current season, will be based in Warwick and train at St. George's Park this week.
13 of the 22-player group represented England at the U-20 World Cup finals in Brittany and a handful of this squad will be invited to take part in senior team training as part of The FA's approach to youth development and providing a pathway for talented youngsters.
Senior head coach Phil Neville, who awarded seven players their full international debuts in September's World Cup qualifying match in Kazakhstan, said: "I'm looking forward to inviting a number of the U21 team into our senior squad training sessions during the international camp.
"It will give them an excellent experience and allow me to see at first-hand how much progress they've made in recent months.
"Providing young players with the opportunity to progress into the senior team is something that Mo Marley and I are very keen to encourage, so having the U21s on camp at the same time is a great opportunity for us to do just that."
The squad
Goalkeeper – Emily Ramsey (Manchester United)
Defenders – Mayumi Pacheco (Reading), Megan Finnigan (Everton), Alicia Johnson (Bristol City), Taylor Hinds (Everton), Samantha Tierney (Sheffield FC), Ellie Fletcher (Liverpool, on loan at Sheffield United), Grace Fisk* (University of South Carolina), Lucy Parker* (Louisiana State University), Esme Morgan (Manchester City), Lotte Wubben-Moy (University of North Carolina)
Midfielders – Chloe Peplow (Brighton and Hove Albion), Rianna Dean (Tottenham Hotspur), Georgia Allen (Syracuse University), Mollie Rouse (University of Louisville), Connie Scofield (Birmingham City)
Forwards – Chloe Kelly (Everton), Rinsola Babajide (Liverpool), Charlie Wellings (Birmingham City), Hannah Cain (Everton), Ella Toone (Manchester United), Ellie Brazil* (Brighton and Hove Albion)
* withdrew from the squad