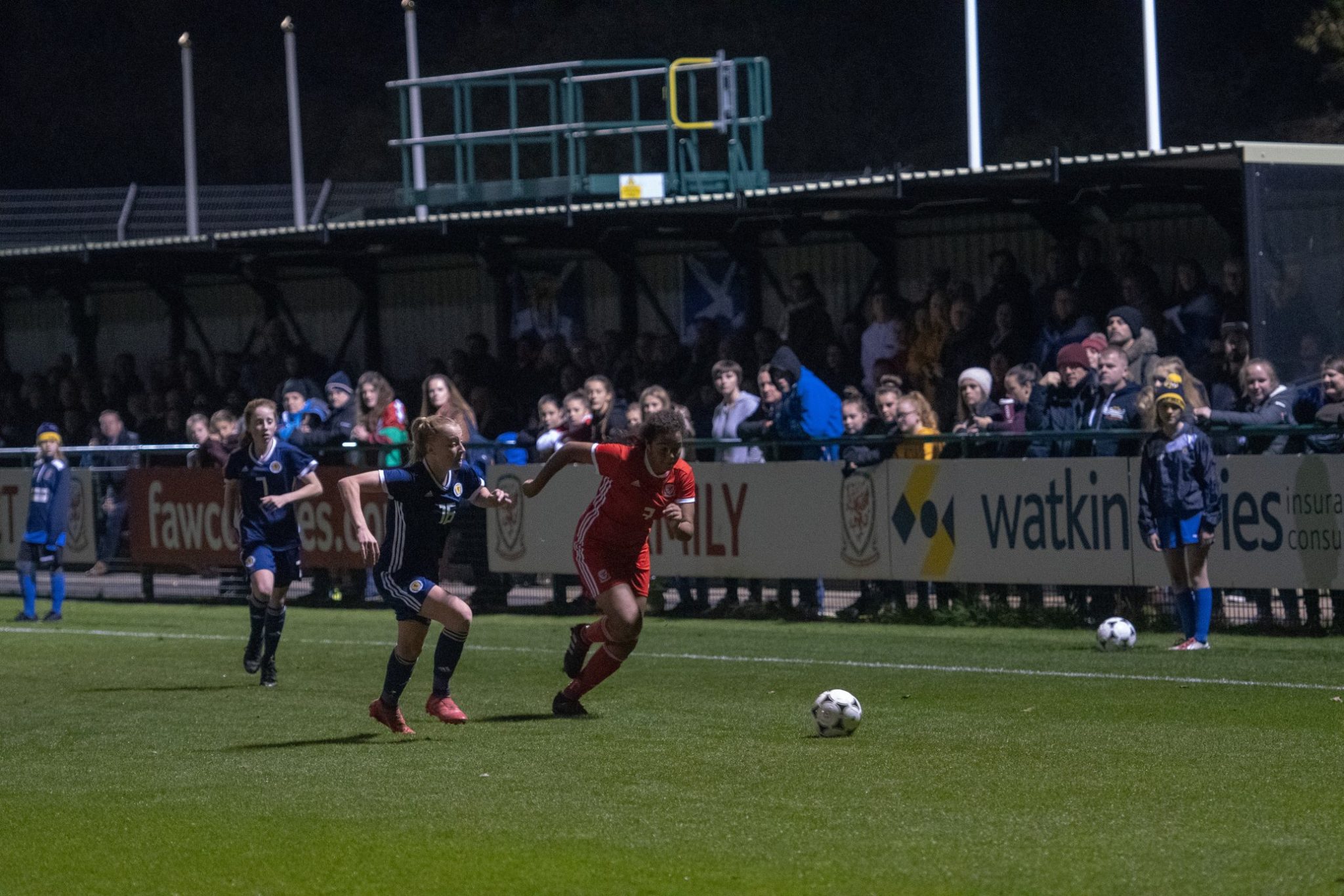 Wales U-15s followed up Monday's goalless draw with their counterparts from Scotland by defeating them 2-0 at Dragon Park on Wednesday morning.
The two teams were unable to serve up any goals for the crowd of several hundred earlier in the week but the hosts scored in each half to win the second encounter.
Mary McAteer had come closest to breaking the deadlock in the first game when she struck the bar and did open the scoring from the penalty spot, moments before half time on Wednesday.
In the second half, Wales worked tirelessly to deny Tina Stewart's Scots any space and their efforts paid-off when Anna Houghton pinched the ball off Scotland skipper Jessica Broderick with a perfectly timed press on the edge of the box before slotting past keeper Gail Gilmour.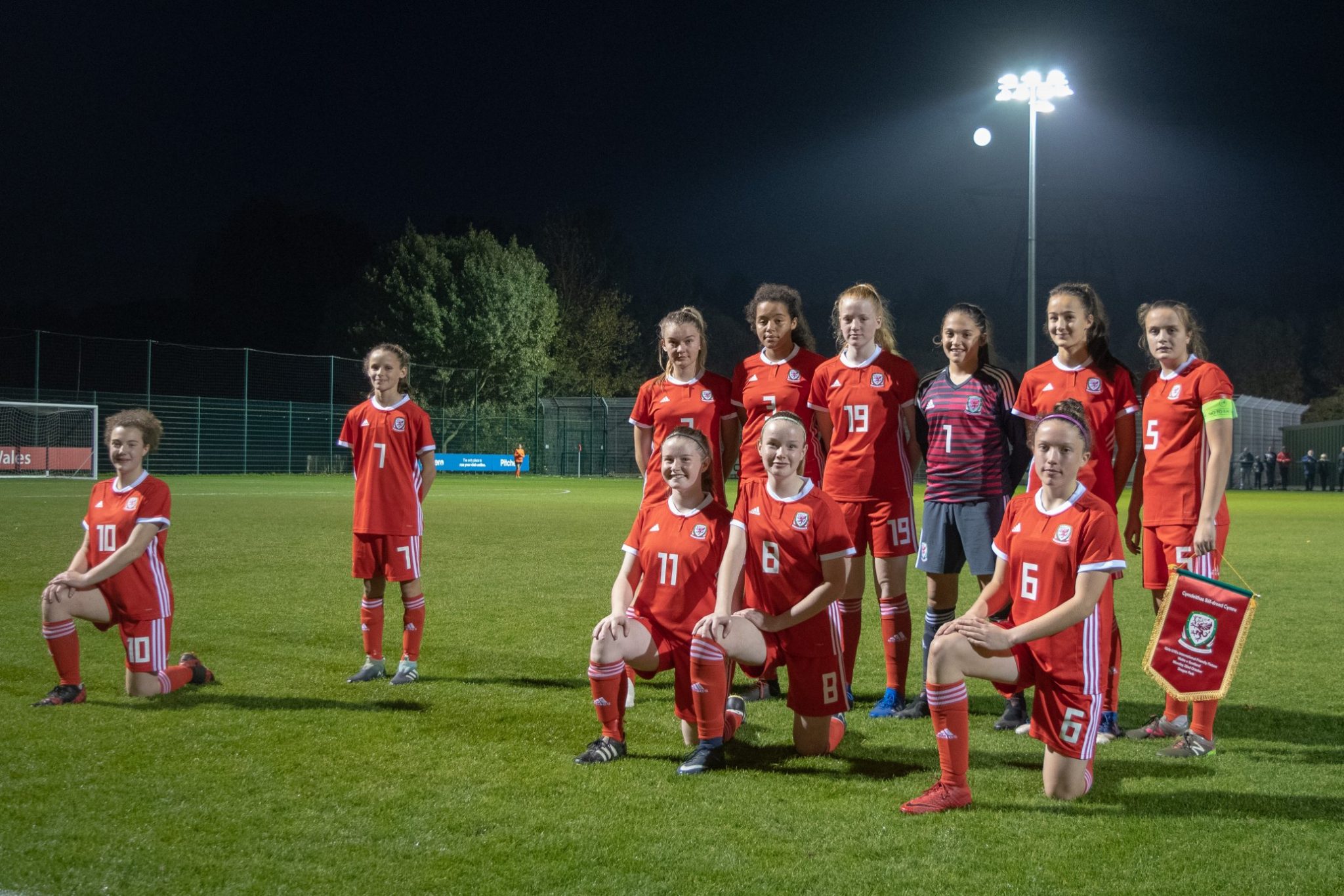 Wales manager Matthew Clement says he's excited about what his team can achieve and praised his new-look side for learning quickly: "In both games the girls were fantastic and willing to take on the challenge, as you have to at international level.
"I have to take my hat off to them. I'm very proud. They've given everything and they believe in what we're asking them to do."
Captain Hollie Smith commented: "It was amazing. We knew if we played for each other we could get a result. We changed our style a bit and it paid off. We get closer and closer, every day. It doesn't matter if we make mistakes, we're all in it together."
Wales U-15s end 2018 with a December trip to Lisbon for a double-header against Portugal. In the new year they face Brittany before ending their season with the annual Bob Docherty Cup home nations tournament, which Wales won in 2017.
Wales squad: Safia Middleton-Patel (Liverpool), Katie Young (Villa Dino Christchurch), Hollie Smith (Villa Dino Christchurch), Elin Jones (Ffostrasol), Maisie Miller (Pontardawe), Ella Hilliard (Barry Town United), Mayzee Davies (Manchester City), Lauren Purchase (Kuala Lumpar), Olivia Barnett (Barry Town United), Zoe Smith (Barry Town United), Bethan McGowan (Mumbles Rangers), Pheobie Poole (Unattached), Zoe Looker (Unattached), Libby Isaac (South Wales Squad), Faye Knox (Manchester City), Anna Houghton (Penrhyn Bay), Taylor Reynolds (Birmingham City), Mary McAteer (Bristol City), Ellie Gunney (Sully Sports).