Six matches, six horribly overlapping matches and more goals than I can fathom. I'm tired and can't believe we get to do all this again on Saturday but let's talk about what happened today, if I can remember…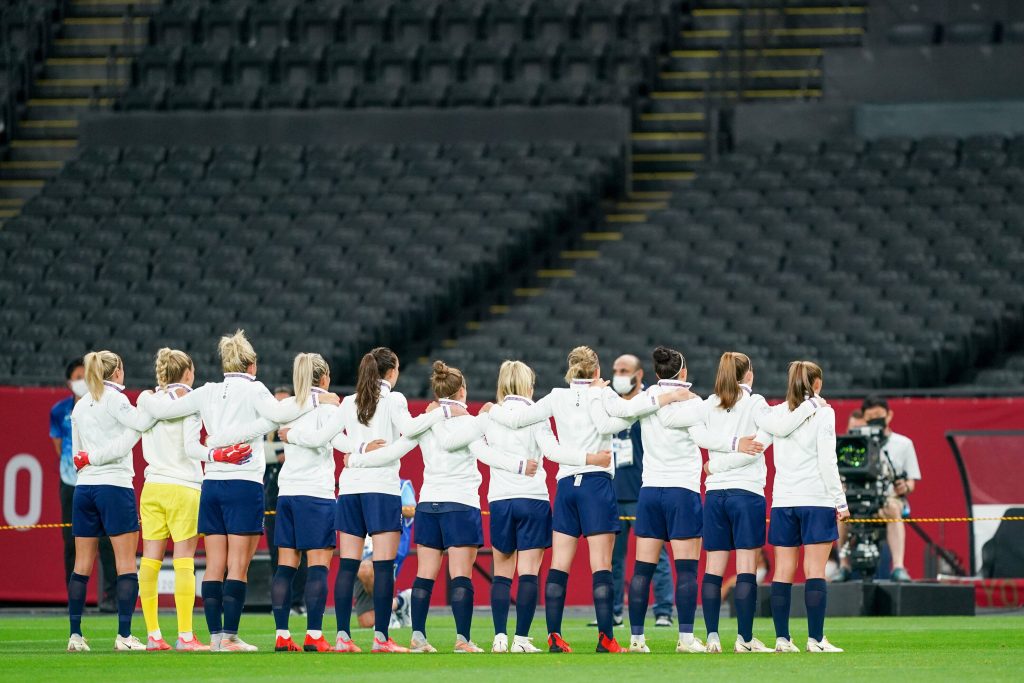 Coming into the tournament, so many teams seemed to be balanced on a coin flip, either about to have a romping tournament, dashing to the bronze medal match or to completely implode. Great Britain were one such team, with opinion firmly divided between extremes. The team to open the scoring at the tournament – well they did play the first match – Team GB looked… not bad. Ignoring the diabolical preparation and worrying performances from England (that is, England, not GB) under Riise this year, GB came together on the pitch in a cohesive way we haven't seen from an England squad (again, England, not GB, the two are different entities) in a long time.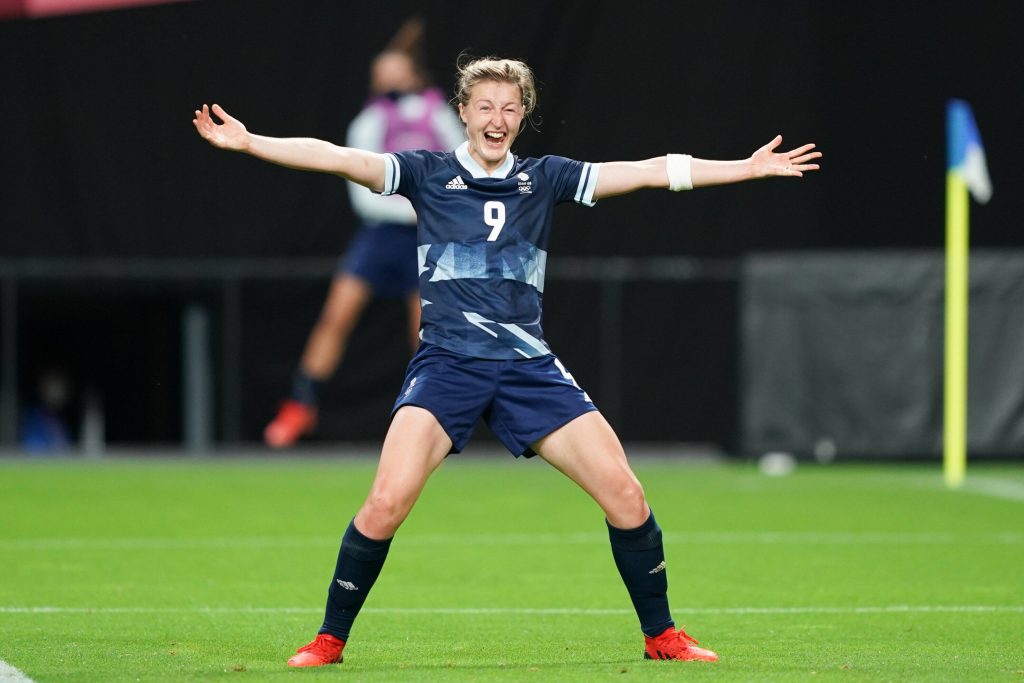 Chile might have made it easy for their opposition, allowing themselves to be overrun in the defence but there were bright sparks from the Brits, notably the work of Kim Little and Caroline Weir to open the match up. The result, which leaves GB at the top of Group E, could easily serve as the springboard for Riise's team this summer, it could also, equally be the high point, only time will tell. As for Chile? Improvements needed, La Roja did not bring their best football with them today.
Oh China, what the heck was that? A good start, a dreadful period, a smart first half sub, loads of chances, no luck and then a woeful ending: you were all over the place! At times it felt like Brazil didn't even have to get out of first gear for the gifts they were receiving from the Steel Roses… Marta is a damn marvel though, still THE woman for Brazil. Pia Sundhage couldn't have asked for a better start, her charges nice and relaxed for their next game [against the Netherlands].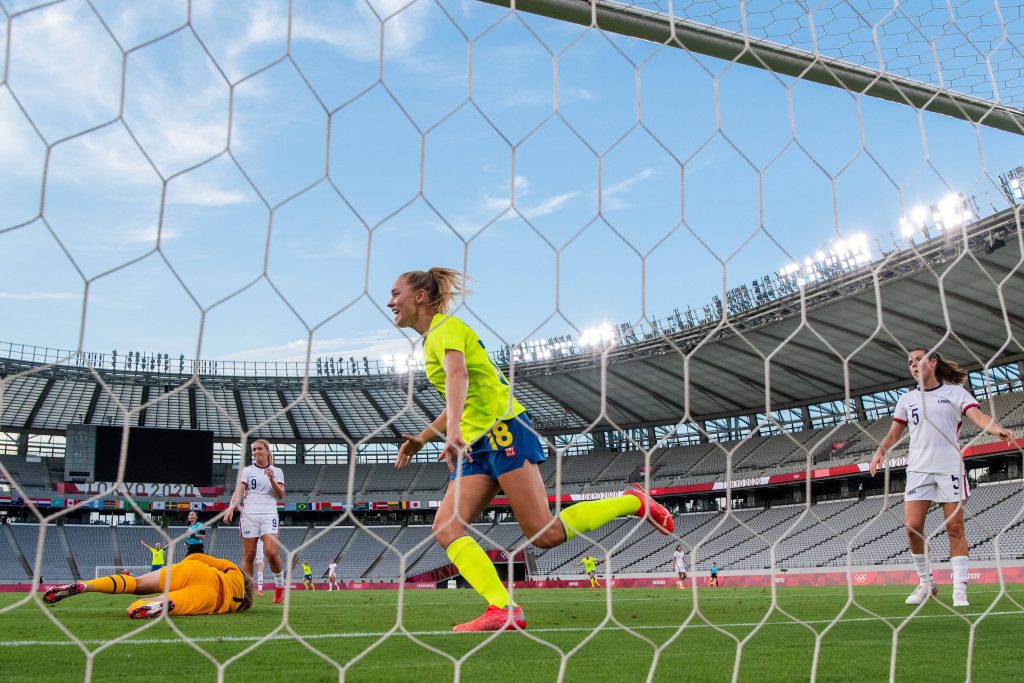 No matter what else happens this summer, no matter who makes it to the medal matches, I was certain the USA were going to beat Sweden today, boy was I wrong! Three goals from Sweden, THREE! You know how often the US concede three times in a match? About as often as it comes home. But whatever, Sweden were sublime, and they could have had so many more. A bloody lovely team performance AND USWNT Twitter going into meltdown, plenty out there for people to pick at and enjoy.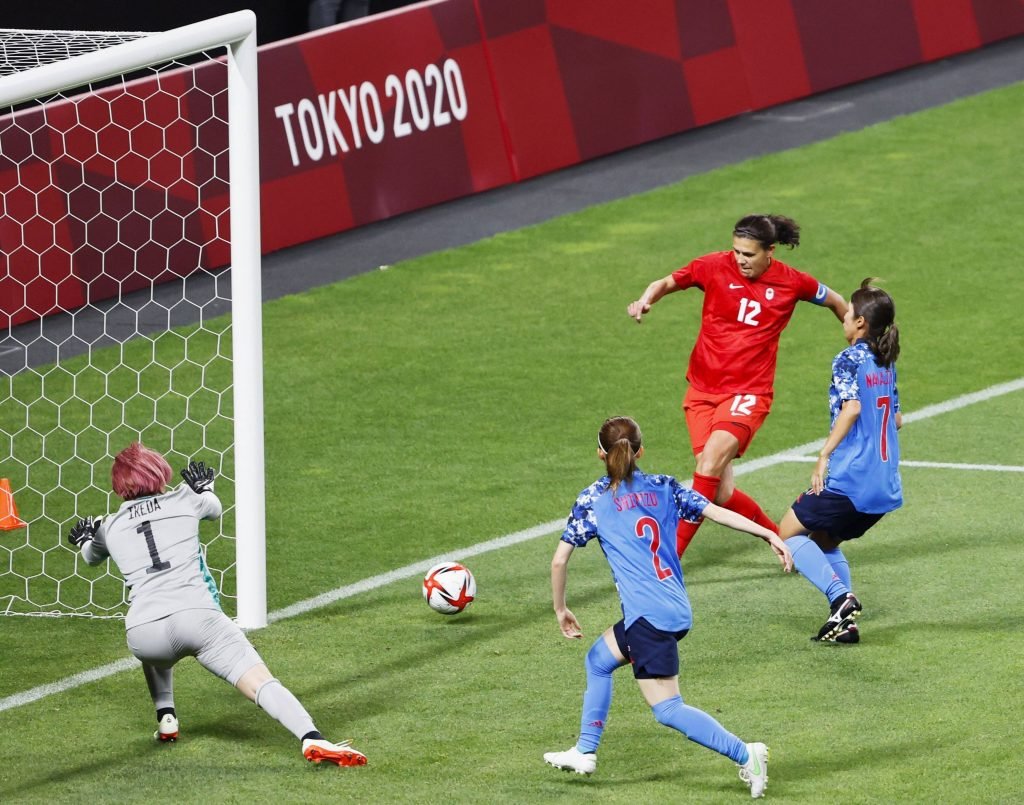 Back to Sapporo and Group E and can I get a yikes for the hosts? Just a cacophony of "don't look now" moments that lead to Christine Sinclair's opener and on her 300th cap! Between Sinc's never-ending caps/goals and Formiga playing in her seventh (SEVENTH!) Olympics at 43… well, I feel lazy but reassuringly young (well, young-ish). I digress, basically, it was a weird goal [in the sixth minute] and game a defence-minded Canada plenty of reason to sit back and leave Japan sweating in the muggy haze.
We're talking about two likable teams but as hosts, you want to see Japan do well, especially when you think about the current uptake in COVID infections and the pushback from the citizens over hosting. Right, no more politics. 
Failing to spark in the first half, getting pushed off the ball with ease and just not connecting as you'd expect them too – all, unfortunately, familiar issues – Mina Tanaka's poorly struck penalty ten minutes into the second half was another deflating moment. Rescuing a late point when she raced onto Yui Hasegawa's lofted ball, and stretched every sinew to fire it around Kailen Sheridan, Mana Iwabuchi once again showed how vital she is to this team and maybe we'll get some ignition next time out. For Canada, a bit of a sucker-punch in a game they refused to kill off.
The score between Zambia and the Netherlands was WHAT? Good gravy, all the Bisto…! The Netherlands ranked fourth in the world against Zambia ranked 104th, full time against mostly part time… AND ZAMBIA SCORED THREE! Look, defending took a day off today, alright? 
There were good goals that came from good attacking but there were goals that came from poor defending and very basic errors but let's put some respect on some names, okay? Vivianne Miedema, we all know what she's about and she bagged four goals. Barbra Banda, maybe you don't know much about Zambia's 21-year-old captain but she's got more sauce than the Heinz factory, she also got, on her debut at the Olympics… a mother-loving hat-trick. We can't forget Daniëlle van de Donk for bagging a hat-trick of assists or Victoria Pelova for notching her first senior goal.
THIRTEEN GOALS… and it's only day one!
Right, who's next? The last clash of matchday one: Australia vs. New Zealand… Old foes… ACF vs OFC… World Cup 2023 co-hosts… The Matildas vs The Ferns… the, right, I'll stop now. 
Cracking start from Australia, controlling the game right from the off and after a run of less than stellar results in the run-up to the Olympics, just the tonic for all the down under maladies. Ellie Carpenter brilliant again for Oz, Erin Nayler beaten twice between the sticks for the Ferns but still pulling off a string of top class saves to keep the tie close and given how the Kiwis grew into it after the break…! Shout-out to 20-year-old Gabi Rennie who came on in the 89th minute for her senior debut and nodded a goal home less than two minutes later. Almost a grandstand finish, positives and negatives for both.
I'm exhausted, the players probably are too and we're all far too hot… where are the ice baths?!
Follow Sophie on Twitter (she's all over this Olympics!): @lawson_sv