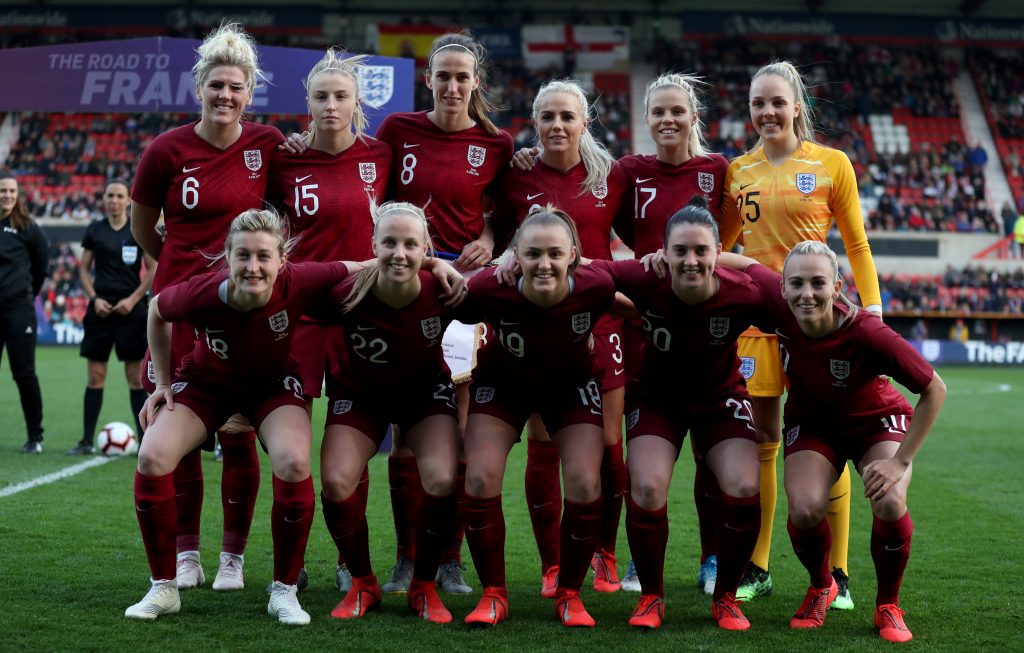 A much more rewarding and positive display from England, following Friday's frustrating 1-0 loss to Canada in Manchester, saw the Lionesses soak up early and later pressure from Spain, hit them with two fine goals and earn an excellent win in front of a great crowd in Swindon.
Phil Neville had made nine changes from the side that lined up against Canada and ensured that all players in the squad got minutes over the two matches, with welcome returns to England action for Jade Moore and Mille Bright in particular, as well as a first senior start for Ellie Roebuck in goal and a deserved outing as captain for Jill Scott.
The feel good factor is back. (Even if it was a cold one, given that we are into April!)
We grabbed a few words with the goalscorers and the newest Lionesses keeper on the block. Here's some snippets of what they had to say…
Ellen White
It was a great game, it was great to be involved in. I'm delighted for Beth [Mead] and I'm really pleased to get on the scoresheet. I'm also really delighted for Jill [Scott] to captain the side, I thought she had a fantastic game. It was a tough game, we had to work hard, show a bit of grit and determination, but we're really pleased to get the win especially off the back of the loss against Canada. The mood in the changing rooms is a lot different to after the Canada game.
Spain are very much a possession-based side but I think at times, when we had the ball, we moved it very well. But we understand that they do have the ball but we were well organised today and we worked really hard to get the win in the end. It's always good to play different nations and styles and cultures, going into the World Cup.
I'm delighted to have got the 90 minutes in, especially with a lot of competition for places. It's a competitive squad, so I'm delighted to have got the 90 minutes. It was hard work up there but I love playing the number 9, it's my favourite position.
He [Phil Neville] took it completely out of our control before the games. He said that our selection won't be based on these games which helps everyone relax a lot more and took the pressure off us, which was good of him to say that. It meant we could play with freedom and excitement and flair and I think that showed tonight. We go back to our clubs with a big four weeks ahead.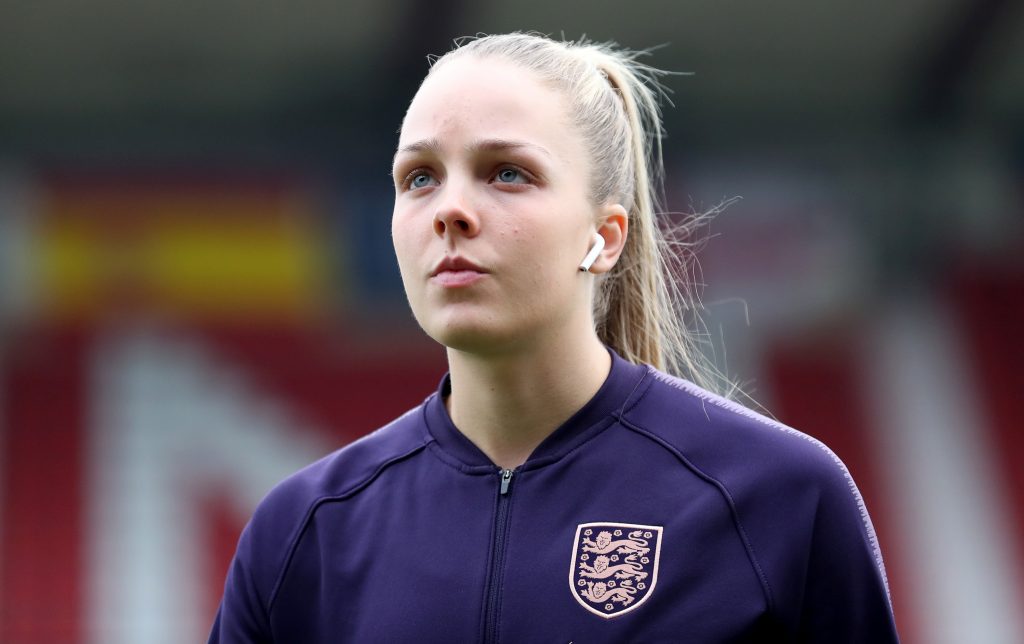 Ellie Roebuck
I was buzzing when I found out I was going to start. Obviously a few nerves kicked in but as soon as I got out there I loved every minute of it. It was always the plan, before kick off – we got told yesterday – that we would each play 45 minutes in goal. I'm happy that I kept a clean sheet [in the first half], that was my aim from the start, no matter what, but the girls dug deep…
We know Spain are a good possession side and we knew that we potentially might have to go along for the first fifteen minutes but we managed the game well and came away with the result. We gave away a few corners and free kicks early on, which we don't always want to do but we set up well, defended well and the back four in front of me were solid so that really helped and helped me in terms of my composure.
Starting the match is a lot different to coming into the match [as she did on her debut in Austria] but as soon as I got my first touch I felt comfortable and all of the girls are really supportive. The more encouragement I got from them, it really helped me fit in nicely.
A lot of my family has come down to watch and my dad was actually meant to be working in Germany, he flew out yesterday and then when I found out I was playing he flew straight back. Good commitment from him!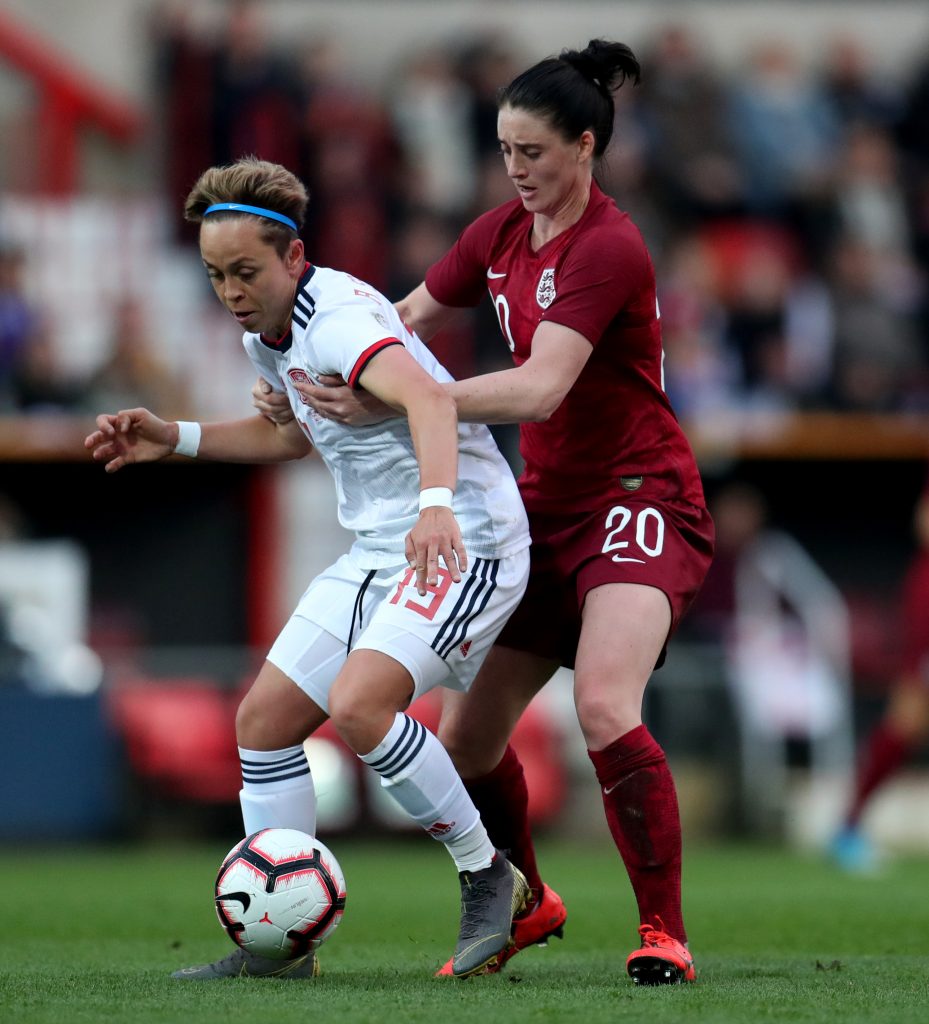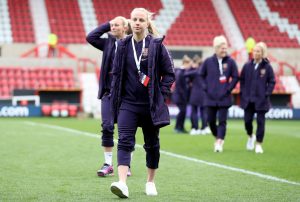 Beth Mead
On the habit she seems to have developed, of scoring for England:
I mean, I quite like it. [laughs] It's a nice habit to have isn't it? It was an amazing team goal. It was great build up and it was put on a plate for me. I glided in at the back post but Ellen unselfishly pulled it back and didn't take the shot, so I have her to thank for the goal.
On the move for the opening goal:
Moves like that youcan't replicate on the training pitch but obviously we work a lot on movements and different things like that and I think we did everything to perfection to get the goal and Spain are a team that move a lot and we did that to them. Played them at their own game and got the goal in the end.
On her overall performance:
I thought my first half was better, in the second I could have done things better, could have held the ball up better, could have put a cross in earlier but when you've not got a lot of the ball it's hard. I'd say my second half wasn't as great as my first.
On making the manager think about selecting her for France:
I hope so. I'm working hard, I'm doing my best to, being annoying for him! So I'll keep working hard for the next four weeks and hopefully I'll get a phone call.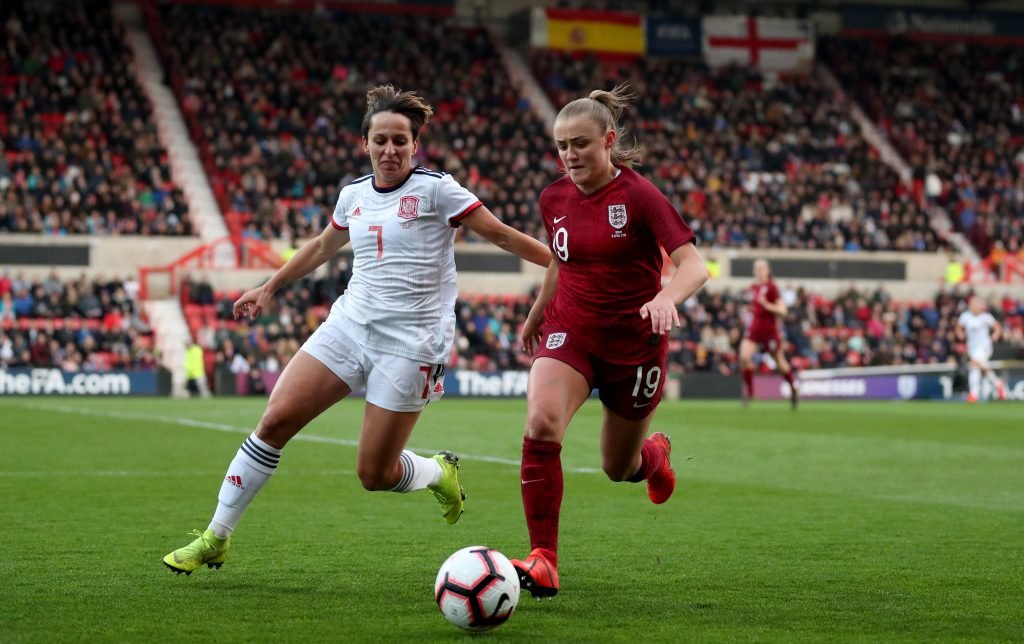 What the manager had to say:
#ROADTOFRANCE ENG 2-1 SPAIN Post Match Reaction: Phil Neville enjoys seeing his team playing well and also suffering