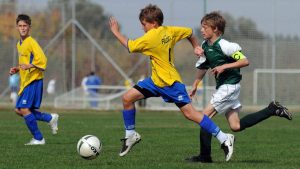 School travel specialist Rayburn Tours has today announced its purchase of the Essex-based company Sports Tours Ltd – a leading provider of UK tournaments and European tours for the youth sports club market.
Rayburn Tours is an independent, family-run group tour operator based in Derby, specialising in educational trips, ski trips and sports tours for schools, as well as concert tours for all types of youth and adult ensembles. The combined business will now have a total turnover of £18m and will be responsible for sending over 43,000 passengers to worldwide destinations each year. It will enable Rayburn to offer access to an even wider range of girls' football tours and tournaments across the UK and Europe.

Jamie Boyden, Joint Managing Director of Rayburn Tours, commented: 'We are delighted to have acquired Sport Tours as we are now ideally placed to expand our existing sports activity with sports tournaments and sport festivals throughout the UK and Europe.
'The acquisition, along with Rayburn Tours' strong organic growth, has resulted in our turnover almost doubling in the last 4 years. The continued expansion increases opportunities for our employees along with providing fantastic and memorable experiences for even more young people.'
Rayburn Tours would like to thank Magma Corporate Finance and Nelsons corporate lawyers for their advice and guidance.