Sale!
SK20 – 20th Anniversary Issue
Out of stock
Description
She Kicks magazine first launched as "On the Ball" way back in 1996. 20 years of long days, late nights (and groggy mornings), countless trips to remote places, more lost luggage than Heathrow airport and seeing the game we love blossom into the amazing sport it is today.
To celebrate lingering like a bad smell for that long we (She Kicks) have produced a special anniversary issue. 80 pages, A4 (bigger than our usual magazine) stuffed full of our coverage of women's football from the last 20 years. Loads of great pics, facts, interviews (old and new) and snippets from the past.
Taking a chronological meander through the past two decades we reflect on some of what happened in each year and weave in fresh inverviews with Hope Powell, Tara Proctor, Debbie Bampton, Sue Smith, Gill Coultard, Rachel Yankey, Marieanne Spacey, Julie Fleeting, Julie Foudy, Karen Carney, Eni Aluko, Kelly Smith, Jill Scott, Steph Houghton, Fara Williams, Dawn Scott, Vic Akers, Emma Hayes and several of the 2007 Quadruple winning Arsenal side.
There's also Faye White, Alex Scott, Katie Chapman, Casey Stoney, Kim Little, Rachel Unitt, Mark Sampson, the Leeds cup win in 2010, the Lionesses of 2015, Man City and we (well, we're blaming Tony Leighton) pick our top 20 UK players from the past 20 years. And breathe… ALL of this for only £5.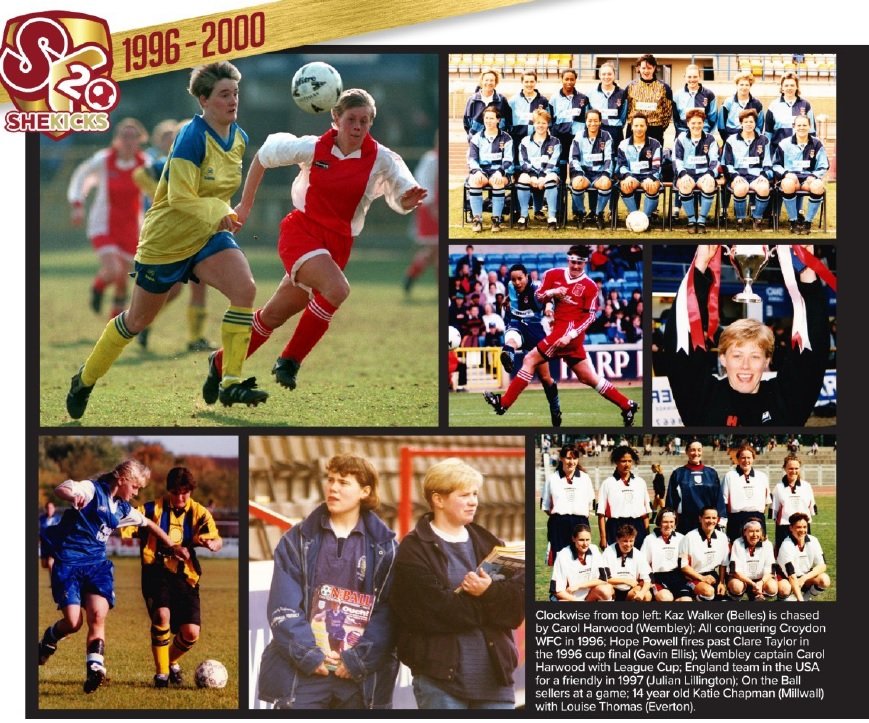 There's a limited number so hurry and don't miss out on your slice of history.