You're bound to hear a bit (understatement) more about the referee's about-turn on the penalty decision (she changed her mind after being politely reminded of the laws of the game) but ultimately, this was a game all about England's discipline, hard work, lots of rain, even more Spanish passing and possession and two fine finishes to seal the win. With additional reporting from KATIE MISHNER.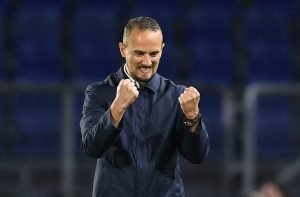 Mark Sampson, England Manager (to Channel Four)
It's a huge result. We'll look back and say this was a big moment for us. We had to find a way to win, and that's exactly what we did.
We knew we needed a win to top the group, and that's a big one for us."
I can't remember Karen Bardsley having to make a save. We'd have liked to have more of the ball. But in the second half we got up to the ball quicker and got a bit more territory
We've got lessons to learn and we'll be better for Portugal. We'll get back, dry off and then think about Portugal.
I'm delighted for Fran (Kirby) to get off the mark for this tournament and (Jodie) Taylor is obviously on fire as well.
 
Jorge Vilda, Spain Manager
On his team's 76% possession but still having lost the match:
We are going to continue this way. I am confident about my team. Two mistakes made by the defence but I'm confident about my team.
On the penalty decision:
I will not comment on the referees.
Whether the conditions were a problem for Spain:
I think the ball was quick, the pitch was ok, so I think it doesn't matter with regard to the result of the game.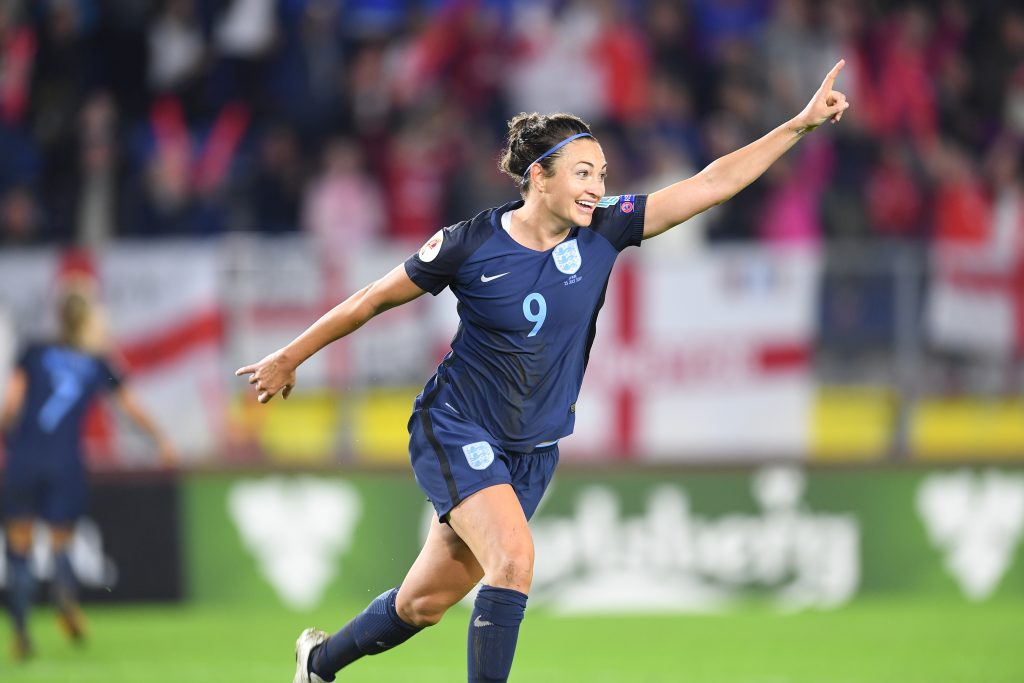 Jodie Taylor, England striker (and top scorer in tournament with 4)
On her goal, another link up with [Arsenal team mate] Jordan Nobbs:
We've got quite a connection going on, which is a huge benefit. It as a lovely flick for my goal, Jordan showed great vision and the ball dropped perfectly for me. I tempted the goalie and she made my decision for me, I just had to dink it over her. When the service is there, the easy part is to put it away. I can't score goals without the quality of everybody around me. That's what we've shown in the last two games, we've created some great opportunities."
On the amount of work she had to put in, without seeing much of the ball:
The first half was tough, it was a grind. Once we changed things a bit in the second half I was able to stay higher up the pitch, stay patient with the belief that a chance would come and knowing it would only take a split-second for it to happen. Fortunately it did, because it was a real tough graft out there. It was obviously nice to get another goal, but more importantly another win.
On her four composed finishes to date:
I've done a lot of finishing work in training.I'm really happy with the finishes and the ratio's pretty good for now. There was one against Scotland that didn't go in, but other than that, anything that's been on target has gone in so I've got to be happy with that and hopefully I can keep it up. I'm not going to get too ahead of myself, though, at the moment it's just about looking to get to the quarter-finals and beyond."
On whether the Golden Boot is on the horizon for her:
I'm getting asked that a lot, but I'm taking each game as it comes. It would be nice, obviously, ask any forward and they'd love to win the Golden Boot. It's a long tournament though, anything can happen, and I just want to win, whether that's Golden Boot or not.
LUCY BRONZE, England defender and Player of the Match
On the game:
I think that the weather had a lot to do with the game today but we're happy that we've won. Spain are a good side and I imagine that they will qualify through the next round.
On fitness and strength being important in this game against Spain:
A: Definitely, we felt in control even though Spain had a lot of the ball. We knew they were going to, they're a very technical team but we were fit enough to go side to side, forward and backwards. I don't think Karen Bardsley had a strong effort that she needed to save in the whole 90 minutes but we took our chances, two shots and two goals.
On how much would it mean to get all nine points:
We want all nine points, we want loads of goals and three clean sheets. It stands us in good stead to get through to the quarter final and keeps the momentum going. Who knows if we will play if we qualify, but Portugal are in our way and we're hoping for a good game and hoping for a strong performance.
On the prospect that England could face France in the quarter finals:
 It's exciting, we love playing against France, they're a common opposition that we've played in a lot of friendlies recently. With the SheBelieves Cup, Germany and France are teams that we come up against regularly. They are very close games and at the SheBelieves Cup [lost 2-1, with last kick] we were in pre-season, missing some fitness. I think if we play them again, it could be a completely different result.
And watch this interview with Fran Kirby from our friend Luc Calleeuw: