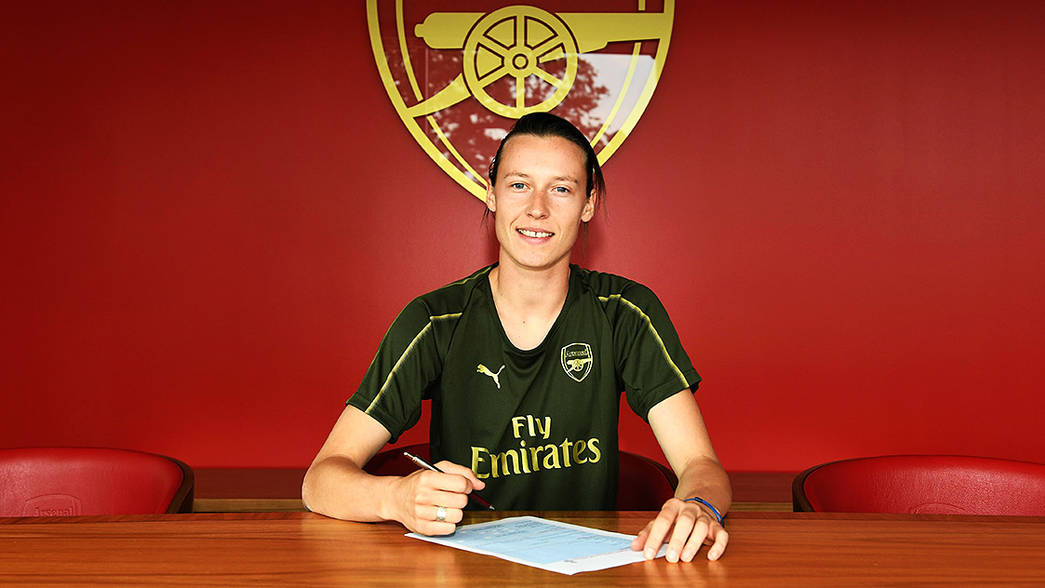 Arsenal have signed Pauline Peyraud-Magnin, who has won three Women's Champions League trophies and three French Championship titles with Lyon.
The 25-year-old goalkeeper spent three years with Lyon between 2011 and 2014, during which time they won two Champions League trophies in back-to-back seasons.
She then moved on to play for Issy, Saint-Etienne and Marseille before returning to Lyon for the 2017/18 season, where she was part of the squad who won the UWCL and the Feminine Division 1 this year.
Having represented France at three different age-groups, she graduated to the senior 'B' in 2018, for whom she has played four times already.
Joe Montemurro told www.arsenal.com: "Pauline has experienced playing against some of the best female footballers in the world. She has formed part of a squad who won three Women's Champions League trophies and three domestic titles. As a young player, that is a huge achievement that says a lot about the quality of her skills and attributes as a goalkeeper."