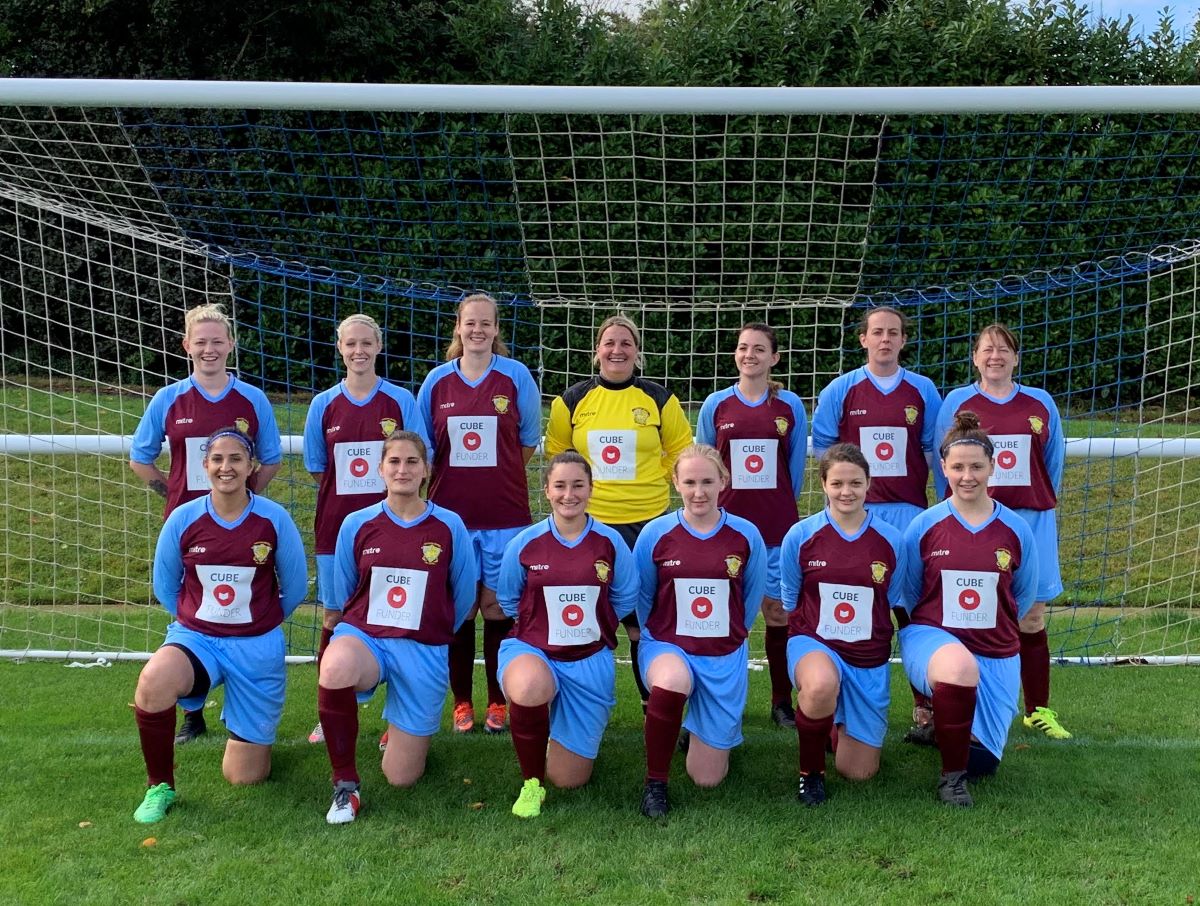 We spoke with coach Stefan Marinescu and central-midfielder Nicola Kirk from Thames Valley Counties Women's League side Taplow United, who had been very well placed to win their division.
SK: Can you tell us a little of your footballing history and any personal high points?
SM – I played football until the age of 18 in the fourth league in Romania, until a knee injury ended my playing career. I hold a UEFA A licence and started my coaching career at the Dinamo Bucharest club, where I trained a generation of very promising players with Catalin Barleanu. Many players from that group were selected and played for Romania's national junior teams and many of them are now playing in the Romanian top league.
NK – I played for Wycombe Wanderers Ladies for 10 years. In that time we won the TVCWFL Plate twice and the League Cup in 2013. We also gained promotion back to the Southern League in 2014. I moved to Taplow United at the start of the 2016 season and that year we achieved my personal career highlight of winning the Berks & Bucks Junior County Cup. We then went on to win the TVCWFL Division 2 South the following year.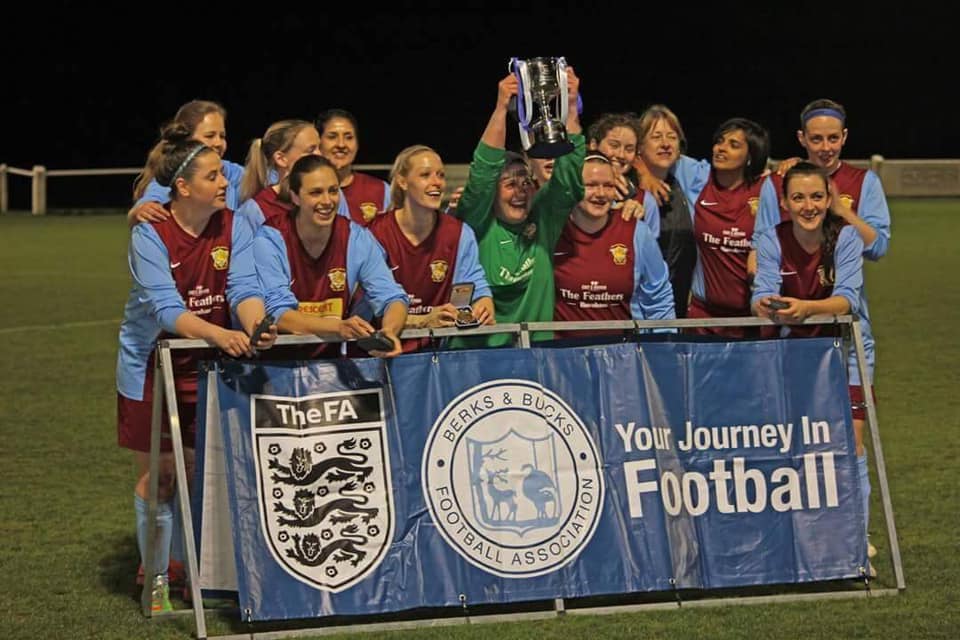 SK: How had your team's season been going before lockdown?
SM – This was my first season in women's football and I was pleasantly surprised by the desire to play football of these ladies. This desire and their pleasure to play football made this season a successful one for us. With nine wins, one draw, two defeats and a plus 33 goal difference our season was heading towards a happy ending, as we were second in the table and only two points behind the first place team but with five less games played. We were also in the semi-final of Berks & Bucks County Cup. Unfortunately this crisis has nullified the extraordinary efforts of the ladies but we know what we have achieved and how much we have worked for these results and we are very pleased with the way we presented ourselves in this edition of the championship.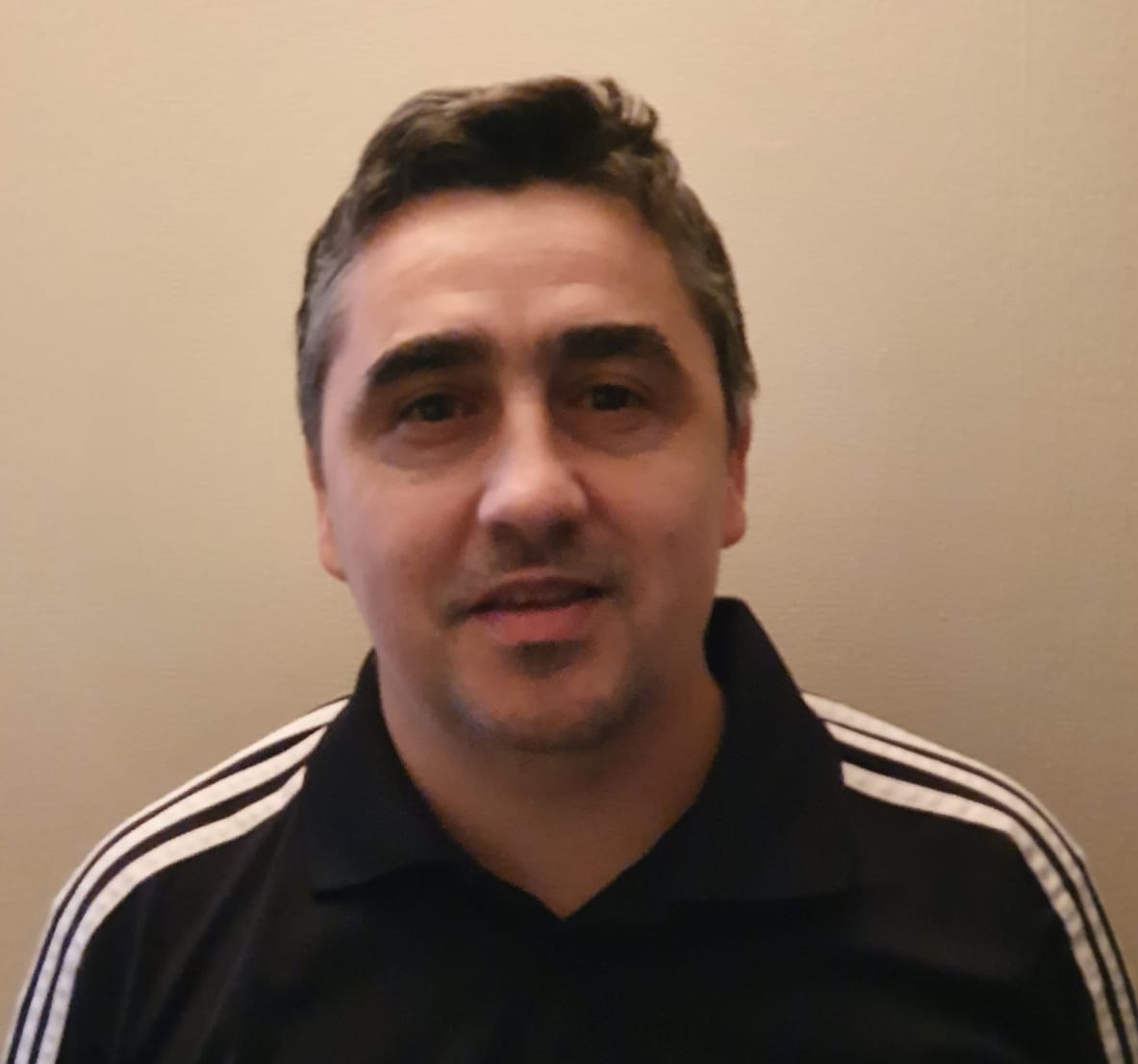 SK: What were your best and worst moments of the campaign?
SM – The saddest moment was the suspension of the championship and the cup at a very good time for us, making all the work done by this wonderful group of ladies be overshadowed by the lack of finality. The best moment is hard to choose, due to the fact that we were lucky to have a lot of good moments this season. I would choose – for the determination and the desire to win – the cup match won against Wargrave, who were two divisions above us.
NK – Worst moment was having a clear goal-scoring opportunity against Newbury cleared off the line three times in the space of 30 seconds. I was very annoyed at myself for not being able to force it over the line but it was very good defending by them, to be fair. Fortunately we still won the game! Best moment was scoring a brace in the final game before the league was cancelled. Obviously we were gutted that the season came to such an abrupt end but having won the game 7-2, at least it ended on a high.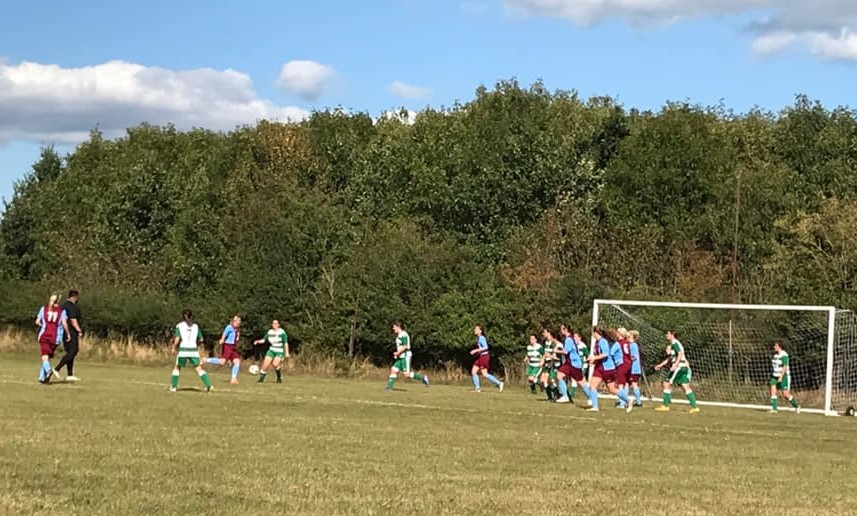 SK: Any rising star, club veteran or stand-out personality we should hear about?
SM – A very difficult question to answer because the whole team was at a special level in attitude, desire and work in training, as well as in expression in the game. If I were to nominate someone, I would do injustice to the others. Our star was the team and the extraordinary atmosphere created by these fantastic ladies.
As a stand-out personality and a veteran of the club, we were lucky to have someone like Sam Barwood, our captain, on the team. She put a lot of time and effort into keeping in touch with the FA, looking for sponsors and organising team buildings.
NK – Mel Garner. Even though she is our oldest player, she is still so committed, never pulls out of a challenge and is one of our most vocal. You certainly can't fail to hear her Manc accent bellowing across the pitch and she's always been so welcoming to any new players. She is an inspiration for those of us reaching our twilight years.
SK: How are you trying to keep fit and fill the void in football?
SM – I personally try to keep fit by taking a walk and a few exercises at home every day, but nothing special. I'm trying to fill the lack of football with ….. football. I am watching some old games played by the Romanian national team at the 1994 World Cup. I also try to read and learn from various materials written by successful coaches.
NK – A fair amount of running. Plus, I've been teaching my eldest daughter how to play basketball.