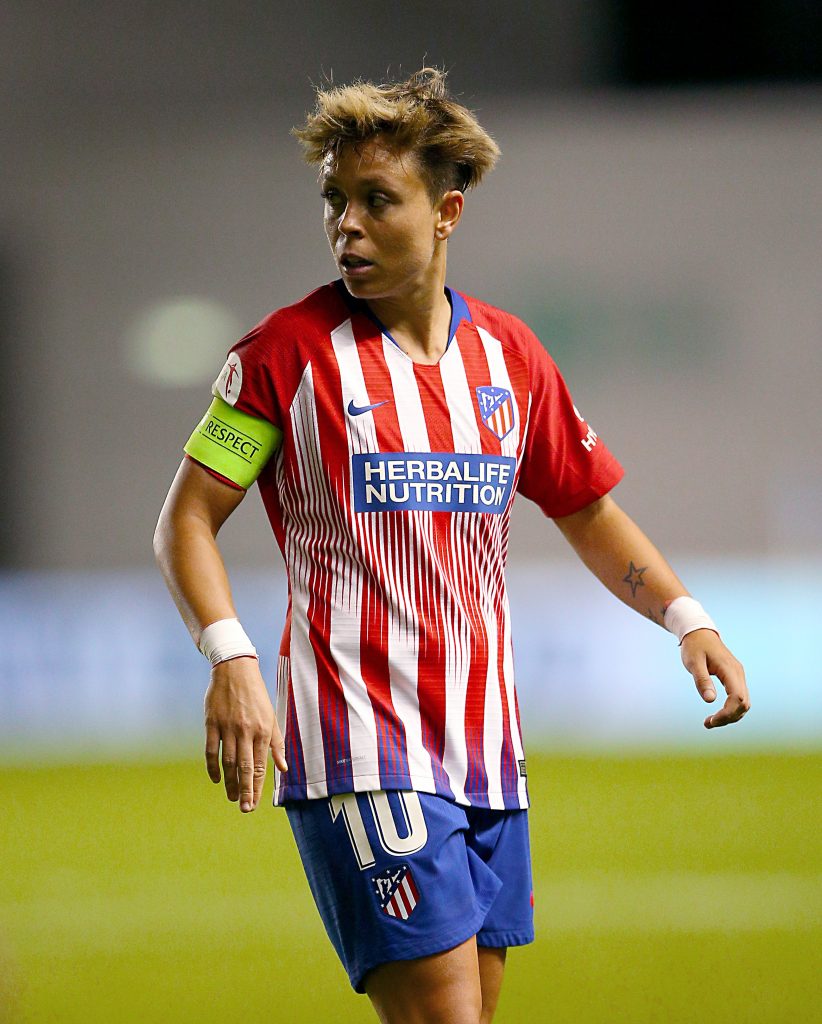 Leader, creator, serial winner… Amanda Sampedro is one of those players for whom the description 'has that special something' fits perfectly. An on-the-field inspiration for her country ever since her breakthrough displays in Spain's victory at the 2010 and UEFA Women's U-17 EURO – the gifted No10 has subsequently captained her beloved Atlético de Madrid to success in the 2016 Copa de la Reina and the past two Liga Iberdrola title races (2016/17 & 2017/18).
With Los Colchoneros again flying high in the Liga – one point clear of a star-studded FC Barcelona team at time of writing – Sampedro is also a key figure for Jorge Vilda's Spain, winners of the 2017 Algarve Cup, the 2018 Cyprus Cup and emphatic qualifiers for the 2019 FIFA Women's World Cup in France. All this and more were on the menu in an exclusive chat with She Kicks' Nick Aitken.
(Click here for the Spanish version: https://onuba-comms.com/es/amanda_shekicks/)
She Kicks: So Amanda, what do you make of Spain's group at France 2019 and how far can La Selección go?
Amanda Sampedro: I'm really pleased with the group we've been drawn in! We'll be up against Germany, China [PR] and South Africa, all teams with plenty of pedigree and which make it a very tasty draw. We're working towards achieving something big at this World Cup, otherwise what's the point in putting in all the preparation, training hard and trying to improve every day?
We didn't make it out of the group in Canada [2015], so this time around we want to make a real splash. Women's football is growing all the time, so I'm sure it's going to be an unforgettable World Cup!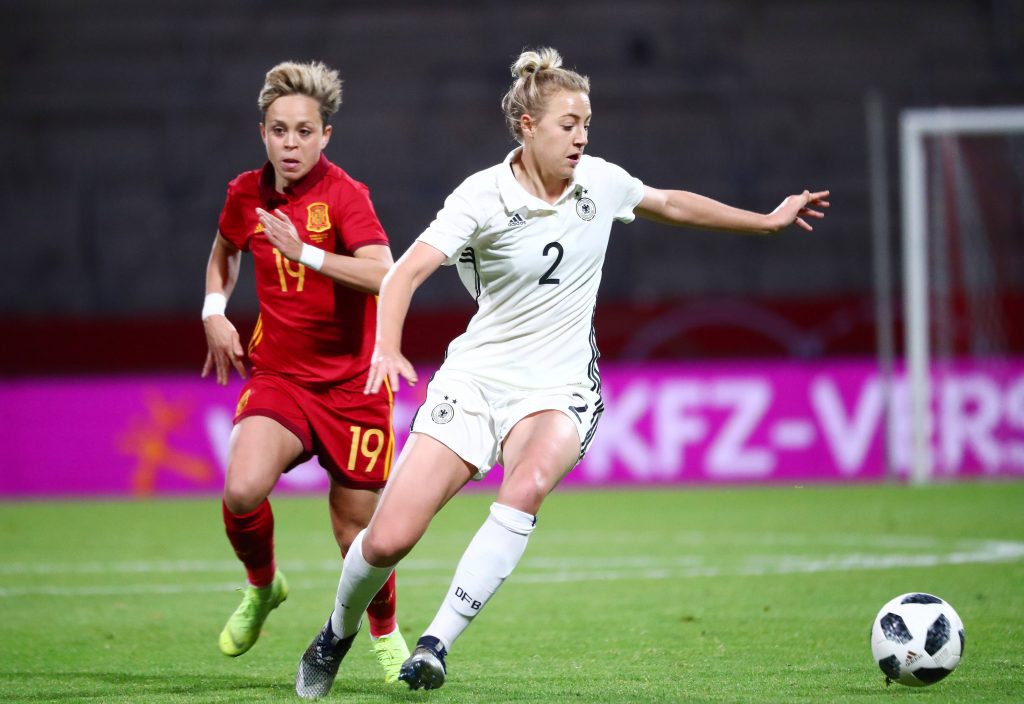 SK: Spain qualified in style for France 2019, just as they did for the UEFA Women's EURO 2017. How have La Roja improved since that disappointing quarter-final exit on penalties against Austria?
AS: At the Women's EURO we struggled to turn possession into chances, which was strange because we'd been scoring lots of goals in qualifying, but we've learned from our mistakes. While this Spain team is similar, in that we want to control possession, we're stronger defensively now and we use the ball with more purpose – to hurt opponents and score goals.
SK: You were part of a Spain generation that won the U-17 WEURO, finished third at the FIFA U-17 Women's World Cup 2010 and came second at the U-19 WEURO in 2012. What did you make of Spain's victory at this year's FIFA U-17 WWC in Uruguay? How important was youth success to your own development as a player?
AS: We're all absolutely delighted with that win and all very proud that they've become world champions! I think that in every game they showed everyone how well Spain can play and played a brand of football to savour, so I think they were more than deserving winners.
When you're in the youth national teams you aim to lay down foundations and construct a path towards being in the senior side in the future. You try to improve every day and learn from all the coaches you work under, just like at club level, and I was fortunate enough to enjoy success at youth level and now I've made it here to the senior Selección.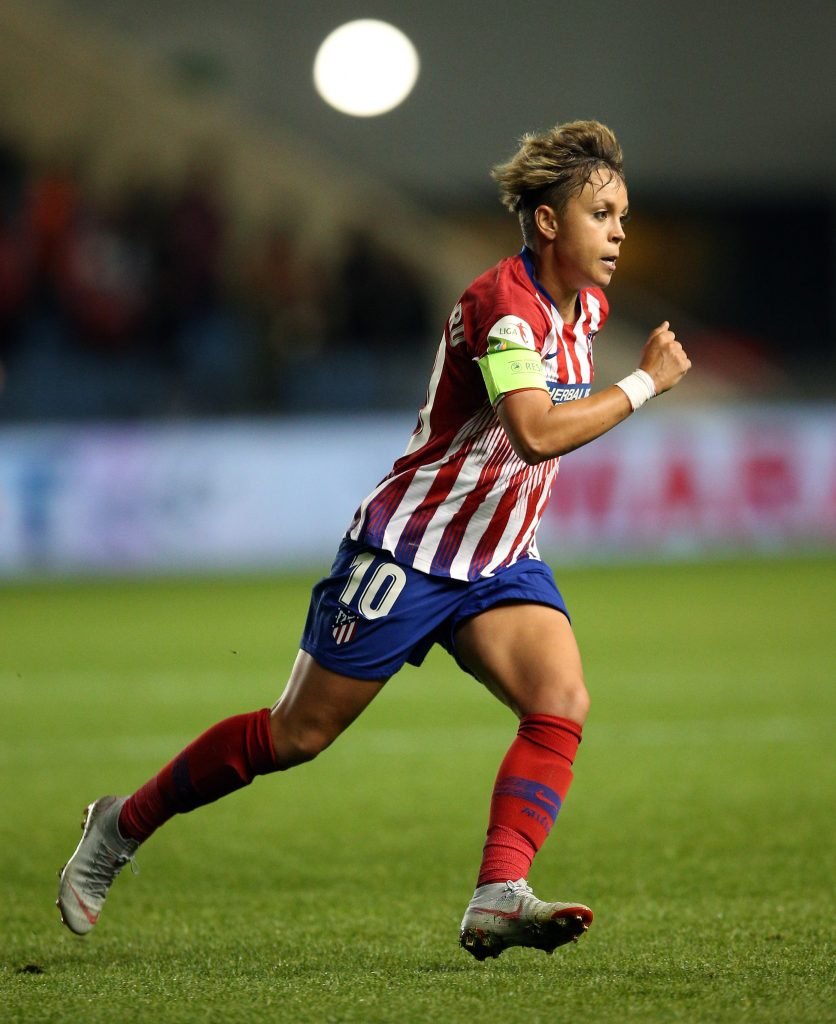 SK: Despite significant summer upheaval, Atlético are once again leading La Liga Iberdrola – with Barça and Levante close behind. Has the overall standard improved? How have you managed to adapt so quickly to a new coach and so many new players? 
AS: La Liga is definitely getting stronger and more competitive all the time – right now any team can drop points against anybody. With the advances made in analysis nowadays you know that every opponent has studied your team's strengths and weaknesses, which makes the league increasingly tougher and more attractive.
 It's true that we've changed coach and several key players left – but we kept the core of the side together and the new players have gelled with us perfectly – in both matches and training. What's more the new coaching staff are doing a great job, we're enjoying ourselves a lot and we're learning new things every day – they want to get 100% out of every player.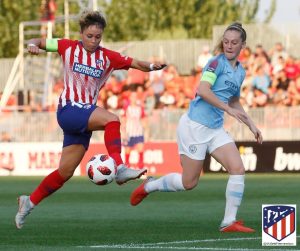 SK: Will the matches you played against Manchester City and Wolfsburg in the UEFA Women's Champions League stand you in good stead should you qualify again next season?
AS: Definitely, it's not every day you get to play against Manchester City! We were very happy with both the games against City and they were good for the team's maturity – as we worked very hard, carried out our game plan very well and got through to the next round.
Then came Wolfsburg who, along with Lyon, are clearly a cut above the rest right now. I think everybody's goal is to try and reach that level – by seeing what they do and how they work in order to be as good as them – and Atlético are no different.
SK: Do you still coach in the youth system at Atlético? How is your Physiotherapy degree going?
AS: I had to take a break from coaching because, between all the matches and travelling with my club and the national team, it wasn't fair on the girls, as they didn't get to work with their coach every day. As far as my degree in Physiotherapy is concerned, I just need to hand in my thesis and I'll have finished, while I've also signed up for an online Master's in Nutrition – to keep picking up qualifications.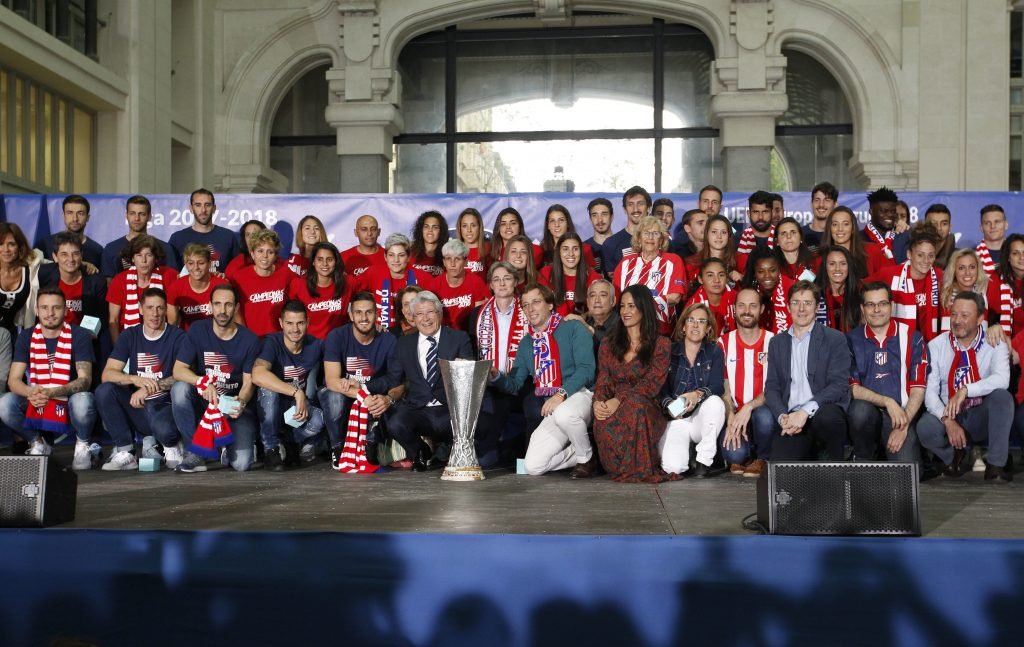 SK: You're a genuine Atleti icon – with pressure building online to make you the first women's player given a plaque on the club's Paseo de Leyendas (Legends' Walkway) – but the wages on offer at leading clubs abroad are rising fast. Would you be willing to try your luck if the right offer came along?
AS: We players never know what's going to happen, as in football things can change so fast, but I'm under contract with Atlético until 2020, I'm really happy here and that's the only thing I'm concentrating on right now.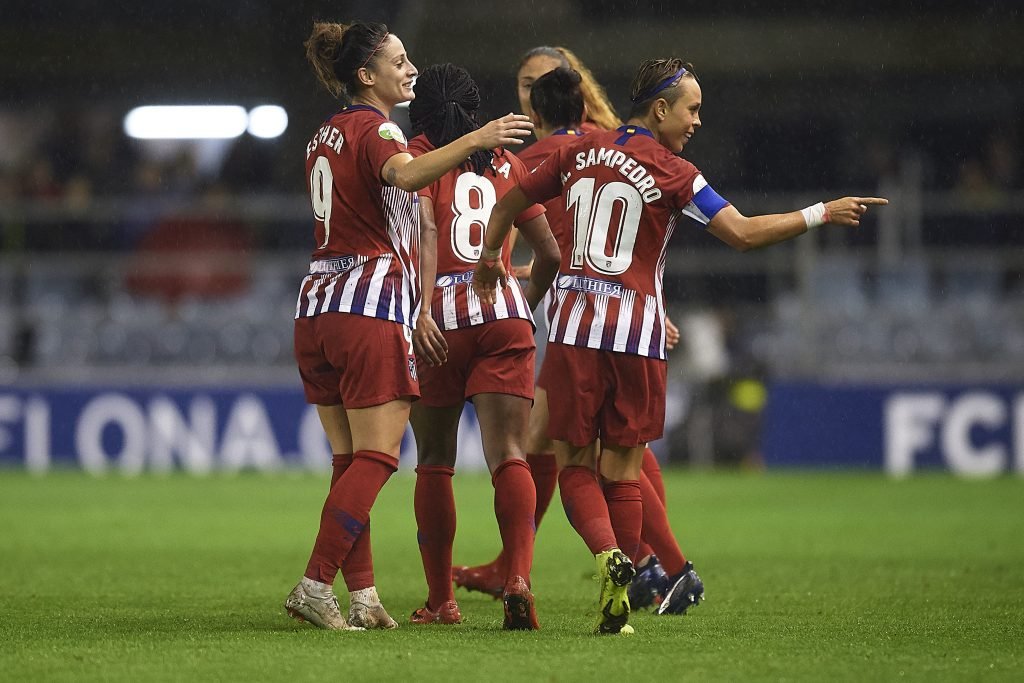 WHICH OVERSEAS STARS WOULD YOU LIKE TO SEE US INTERVIEW IN THE BUILD UP TO THE FIFA WOMEN'S WORLD CUP?
EITHER IN THE MAG OR ONLINE.
DROP US AN EMAIL: info@shekicks.net