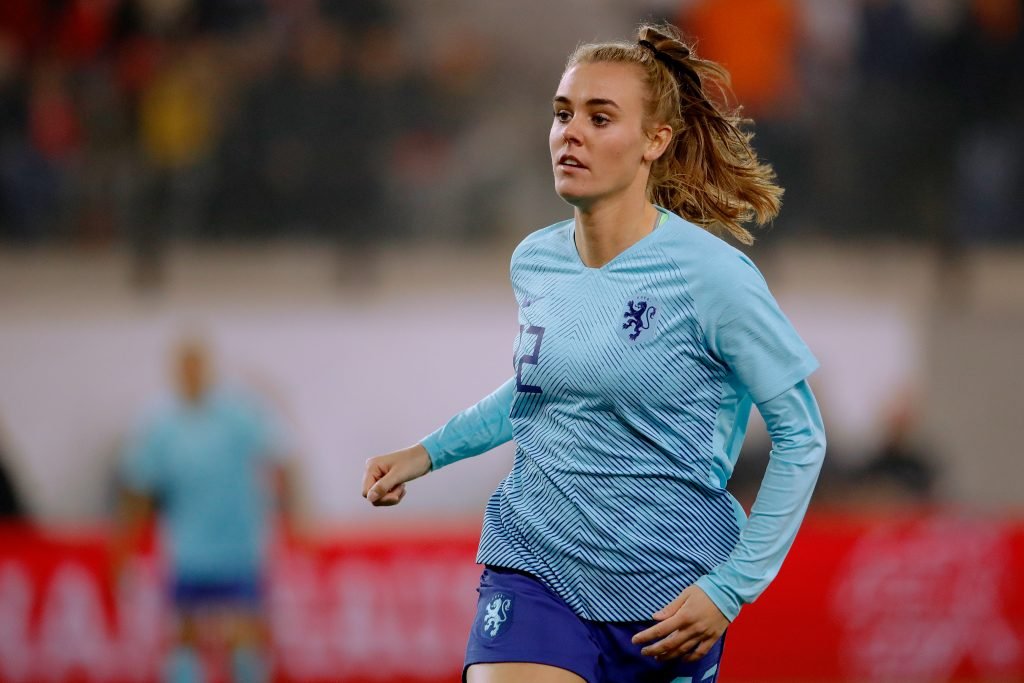 Not due to turn 22 until April, FC Bayern Munich's Jill Roord has certainly packed plenty into her relatively short career. A two-time Dutch league winner (in 2014 & 2016) with former club FC Twente, the attacking midfielder recorded remarkable figures for the Netherlands' youth national teams – netting ten goals in just nine appearances in UEFA competition for her country's U-17s and 20 in 21 matches at U-20 level.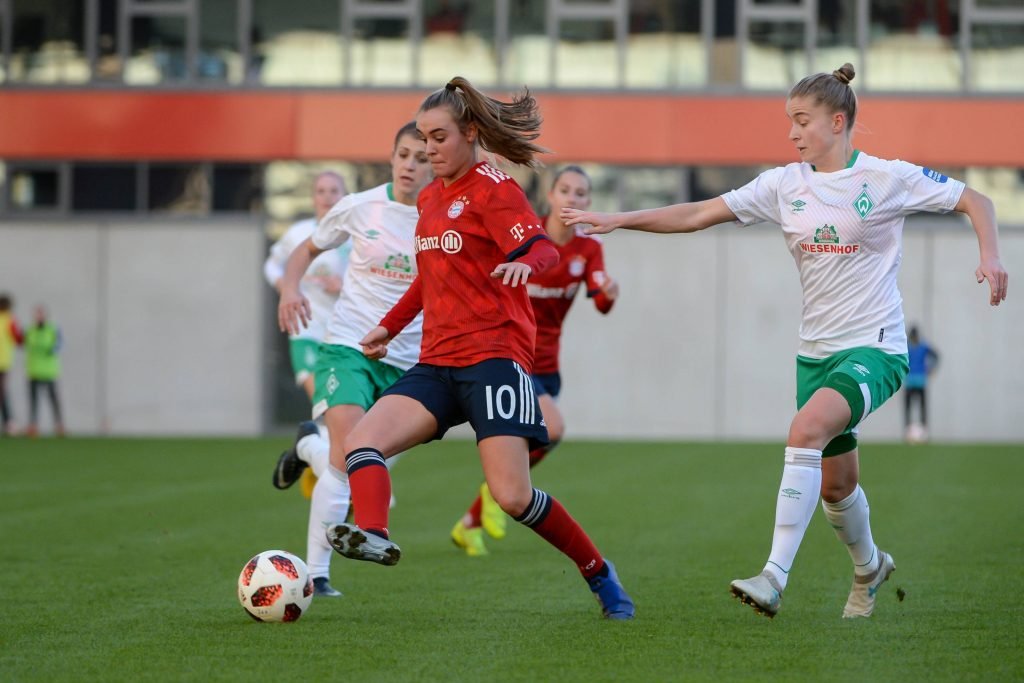 These exploits including playing a central role, as No10 to Vivianne Miedema's No9, in the Oranjevrouwen's first-ever victory at the Women's U-19 EURO in 2014, while such was her youth she was still eligible to feature – netting five times – in the run to the semis of the same competition in 2016. And having already made her senior Netherlands' debut in 2015, Roord was not about to miss the party as the hosts stormed past all comers to win UEFA Women's EURO 2017.
A non-playing member of the Dutch squad at the 2015 FIFA Women's World Cup in Canada, Roord spoke exclusively to Nick Aitken for She Kicks about her hopes for this summer's global showpiece in France, as well as club side Bayern's bid for domestic and UEFA Champions League success.
She Kicks: So Jill, these are exciting times for the Netherlands: you're reigning European champions and qualified for the World Cup after a very tough play-off. What is it about playing at France 2019 that you're most looking forward to and how far can this Netherlands' squad go?
Jill Roord: The whole tournament is just very exciting, it's such a big event! We're facing some very interesting countries in our group [Canada, Cameroon and New Zealand] and I'm really looking forward to it.
It's hard to say what we can achieve because it's very different to the EURO and you never know which teams you might meet during the competition, so we'll be focusing on getting out the group and taking things step by step. That said, there's no doubt we've got a really good squad with a lot of quality and I'm confident we can achieve something big.
Main title rivals? The likes of France, Germany, USA and Japan are all serious contenders, of course, but there are several other teams that can also make a splash this year.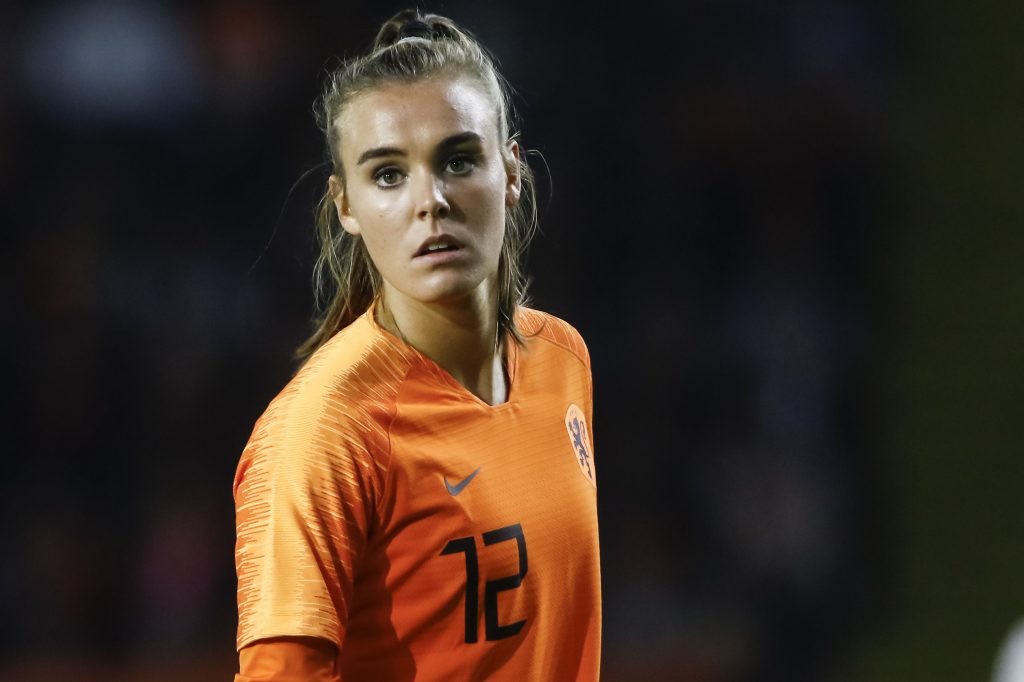 SK: In late February/early March, the Netherlands will be taking part in the annual Algarve Cup. What are your thoughts on group opponents Spain and Poland, and how important are these tournaments in a World Cup year?
JR: The Algarve Cup is an important tournament for us, as we have the chance to play a lot of games together, to improve as a team and to make sure we are ready for the World Cup. Spain are of course very good opponents: it's difficult to play against them because they move a lot without the ball and play with a high tempo. I'm not too sure what to expect yet from Poland, as I've never played against them before, so that'll be an interesting one too!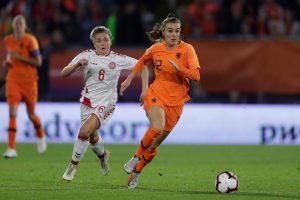 SK: You were a member of the Netherlands team that won the U-19 WEURO in 2014 in Norway. What are your most vivid memories of that experience? Do you think that victory had an impact on the OranjeLeeuwinnen winning WEURO 2017?
JR: Winning the EURO with the U19s was such a cool experience! We felt a bit like the underdogs, we played without any pressure on our shoulders and ended up winning the tournament [Editor's note: Netherlands' beat Spain 1-0 in the final via a Miedema strike]. I don't think it had much to do with us winning the WEURO in 2017 though, as the two squads were almost totally different.
SK: Staying on the subject of The Netherlands 2017, where there was an incredible atmosphere during the whole tournament. Can you tell us how it felt to be a part of that triumphant squad, alongside the likes of Viv, Lieke Martens, Danielle van de Donk et al?
JR: The atmosphere was indeed really really good, everybody knew their role, and we all worked very hard to make sure the team was ready to win. From the very first day, hosting the tournament felt like a dream for every one of us: the support we got and attention surrounding it gave us such a big boost. And of course we had key players like Lieke and Viv, but the good thing was that everybody was important and everybody felt important.
SK: You caught the eye in the Women's Champions League in October 2015 with a vital away goal for Twente against Bayern, which helped knock the Bavarian giants out in the Round of 32. Was that when Bayern decided that they wanted to sign you?
JR: Bayern did indeed contact me after those Champions League games. The first time [they tried to sign me] I decided I wanted to stay for another year in Holland. I think that as a football player I was ready, but I just wasn't quite ready to leave my family and friends and live on my own in a different country. Then the next year Bayern came calling again and I immediately knew I wanted to sign for them. Even though I'd said no the first time, they came back again which meant a lot to me. The atmosphere at the club felt really welcoming and it was a step that I needed to make.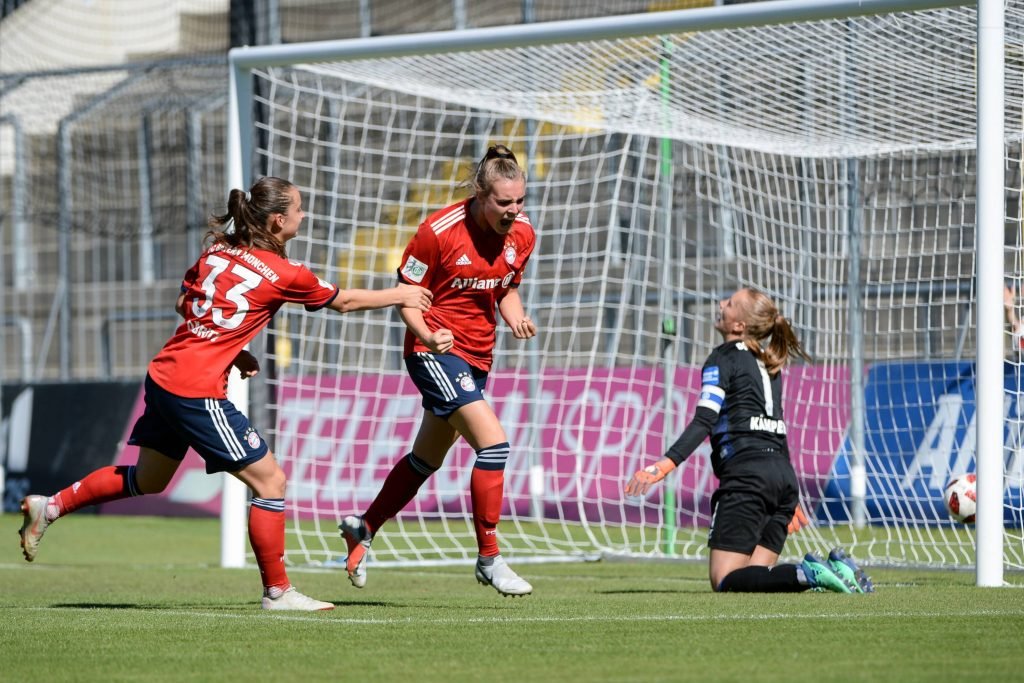 SK: Bayern play Slavia Praha in the Champions League quarter-finals in March and if you win you will play FC Barcelona or Norway's LSK Kvinner. With Lyon, Chelsea, PSG & Wolfsburg on the other side of the draw, is this the perfect opportunity for Bayern to go all the way to the final?
JR: Obviously this is a big opportunity to reach the final, but we don't want to start thinking about that right now. First we've got to focus on Slavia and, if we beat them, we'll tackle the next step of the journey.
SK: One final question. At time of writing, Bayern are just three points behind Wolfsburg in the league and your next match is at home to the Wolves on 17th February… Having been beaten 6-0 by them earlier in the season, how important is it to turn the tables this time?
JR: It's true, the game against Wolfsburg is our first game back [after the winter break] and it's so important to us. First of all because we need to win to stay in the hunt for the title and, second of all, that 6-0 defeat against them really hurt. We've battled back well since then and we now want to show what we're truly capable of.