[#ThrowbackThursday, this article first appeared in She Kicks, winter 2009]
FESTIVE FITNESS GUIDE:
And Advice to Kick You Flying into 2010…
(Kindly compiled by Dawn Scott, USWNT High Performance Coach)

Christmas Parties
As the Festive season fast approaches, celebrations galore kick off with office, footie club, college, university, book club, knitting……..and in fact any number of Christmas parties, high on the agenda! A 'good' night out for many senior players will involve a varied amount of alcohol intake, combined with the obligatory intake of bar snacks and takeaway food ? at the end of the night!
Unfortunately, for many, the energy expended during the evening involving fun, chat and dancing ?, rarely matches anywhere near the number of calories consumed. This mis-match in energy balance will lead to an excess of calories – largely sugar and/or fat – which if not used will be converted into fat stores, thereby increasing body mass and body fat levels.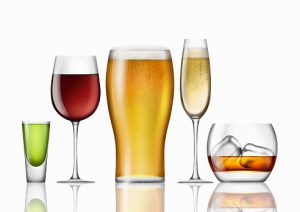 As if that was not bad enough, the associated effects of a good night out and excessive alcohol intake usually lead to dehydration, headaches and nausea the day after and will affect the training you can do the following day. Such feelings also generally lead to a craving for high fat foods, so again this can lead to increased energy and fat intake the following day.
Have a look at the selected drinks and foods in Tables 1 and 2, and if you can see through your fingers (when you cover your eyes in horror), try to work out how much you would typically consume on a night out.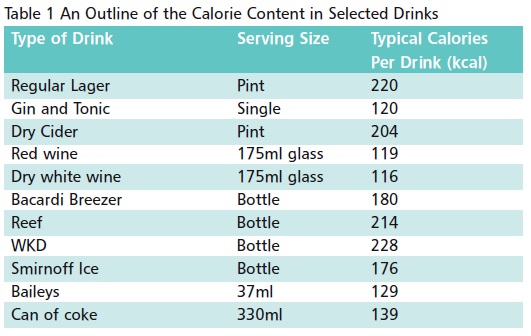 The average recommended energy intake for women is 1500-2500kcal per day (dependant on age, body size, training load), so too much in excess of this will lead to weight gains, and more so with repeated nights of celebration!
Festive Feasting
After all of those Christmas parties comes Christmas Day. Excellent! Another good excuse to eat and drink as much as you want for a whole day…or two…or three! So, not only have you had many nights out celebrating, no doubt with very little training as your football sessions have been relaxed over Christmas, you then embark on a full day of eating! Let's be honest, and on Christmas Day, many of us (Treacle excepted!) don't stop eating/snacking from the moment we wake up and nibble Santa's leftovers until just before going to bed and having one last sneaky chocolate from the box Auntie Hilda bought us! A recent survey done in Britain, found that on average we consume a massive 5,500 calories during Christmas Day. Wow. Remember the recommended -1500- 2500kcal per day: in order to burn off all of those excess calories, you would have to run a marathon – TWICE!!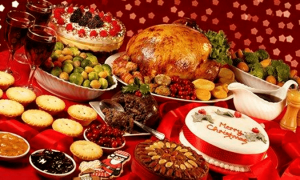 Or, you could consider carefully how much you actually eat and drink, so that you don't have big weight gains during this period. So what could you do to help? You could cut down how much you eat – an extra roast potato is 50kcals, a rasher of bacon is 64kcals. You could eat the lower fat options – no skin of the bird, boiled veg instead of buttery roasted options.
Also, you should consider doing some kind of activity or exercise during the day, so you can perhaps make room for that piece of Christmas cake!
Table 3 below shows a list of the calorie content of some favourite Christmas Day foods! Table 4 shows you the calories you will burn by doing some kind of activity during the day.
Time off from Team Training
Over the Christmas period, there tends to be no fixtures in the women's game for 2-3 weeks, and linked with that most of your clubs will not be training, so you all have a chance to rest and enjoy time off. However, if you do no training at all for 2-3 weeks then you will rapidly lose your fitness as well as possibly gaining body weight if you indulge as outlined above.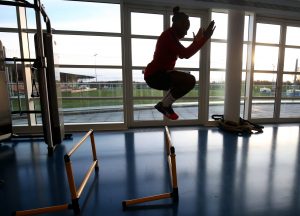 All players involved in England squads receive a training programme to follow over the Christmas period, which incorporates rest and recovery, as well as sessions to keep their fitness ticking over. If you do nothing at all, even within 2 days you start to lose your aerobic fitness and it will be harder to regain this fitness in the New Year.
As Sue Smith says. 'I follow the programme diligently, as fitness and maintaining body weight are vital for performing well on the football pitch. I know that if I don't do one of the sessions, and another player does do it, then they are improving compared to me and I don't want to get left behind.'
If you get a chance to play 5-a-side or Futsal indoors, 1-2 times each week, that would be perfect and a great way of maintaining your aerobic fitness and speed. How about getting a group of your friends together and setting up a mini tournament?
If you can do a session outside, then you should aim to do that 1-2 times per week, preferably involving the ball. If you have access to a gym, you could look to do an alternative session to running, which will give your muscles a chance to recover from your season so far, whilst still maintaining your fitness.
You could maybe try a spinning/RPM class (great way of maintaining and improving aerobic fitness), aerobics, boxercise or any other class that includes a variety of activities.
If you want to do your own session in the gym, then follow the running session (Table 5) or bike session or swimming session (both Table 6). Again you should aim to do 2-4 aerobic type sessions each week, to maintain that aspect of your fitness.