FA Women's National League Northern Premier top two clash as Stoke City host leaders Sunderland.
FA WNL fixtures – Sunday 6 October (2pm)
NORTHERN PREMIER
Fylde v Middlesbrough (Mill Farm Sports Village)
Hull City v West Bromwich Albion (Haworth Park)
Loughborough Foxes v Burnley (Holywell Sports Complex)
Stoke City v Sunderland (Norton CC & MWI)
SOUTHERN PREMIER
Keynsham Town v Portsmouth (Keynham Town FC)
Watford v Oxford United (Kings Langley FC, 3pm)
Yeovil Town v Gillingham (Dorchester Town FC, 3pm)
LEAGUE PLATE 1ST ROUND
Buckland Athletic v Plymouth Argyle (Buckland Athletic FC)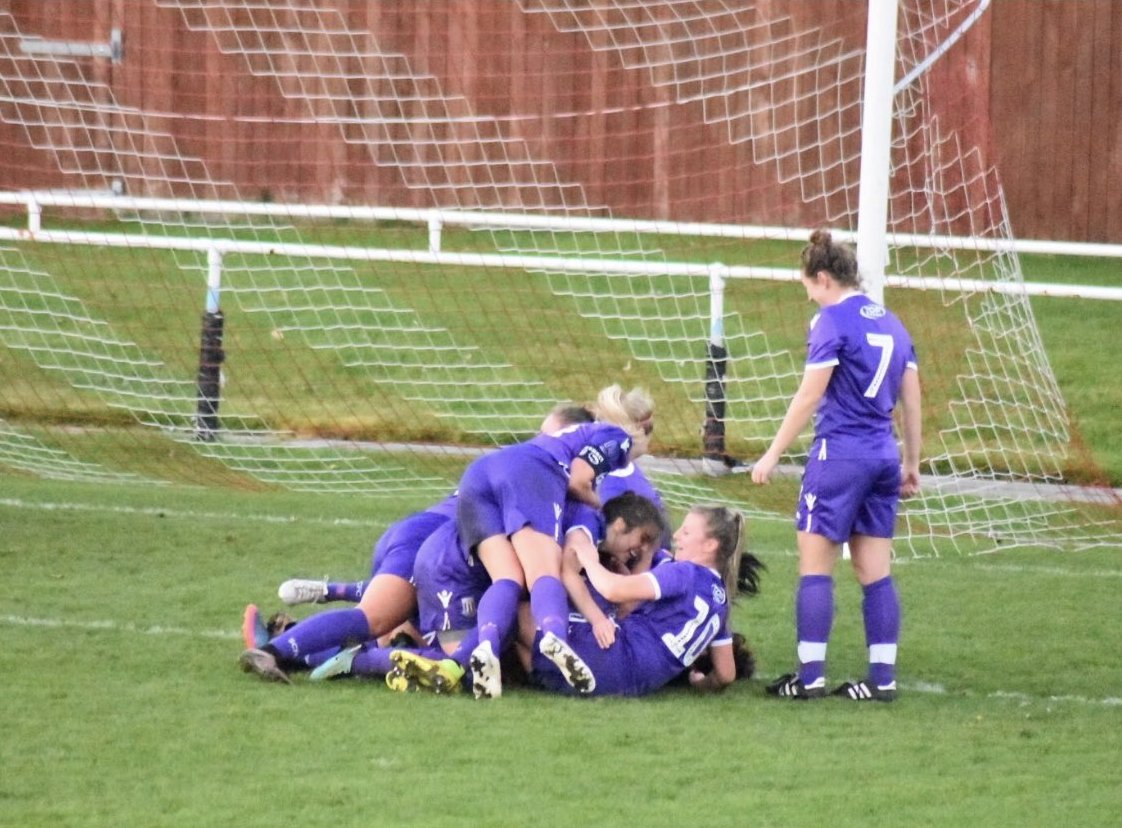 Stoke City have the chance to go top of the Northern Premier when hosting unbeater leaders Sunderland, whom they trail by one point from one game more. Last season's two clashes between the sides produced 13 goals, including a remarkable 4-4 draw at Norton.
The Potters have drawn an aggregate crowd of more than 1,200 in their three home matches so far this season and will be hoping for another big attendance at the weekend.
"It's a massive game," City head coach Chloe Jones told stokecityfc.com. "I can't urge the fans to come enough. It will be really good to get the support behind us again and it's set to be a really good game.
"We've got some really big headaches going into the game following last week's performance, but they're good headaches – we've got good players to pick from in every position," she added.
Burnley, who are yet to experience defeat at this level, go to Loughborough, West Brom visit a Hull City side yet to get off the mark and Fylde face Middlesbrough with the former one point above the latter.
Watford would go fourth in the Southern Premier with a win but that won't be easy against Oxford United, who have only dropped points at leaders Crawley Wasps.
It's fifth versus sixth as Yeovil Town entertain Gillingham and Keynsham play Portsmouth with only three points gained between them – and all for Pompey.
Buckland's League Plate tie with Plymouth is brought forward and one that Argyle would expect to win, being second in the division above their Devon rivals.
Although Sunday's programme is limited due to cup commitments and international call-ups, there are midweeks games coming up from 8 – 10 October.
Managers of the Month
Sunderland's Mel Reay was announced as Premier Division Manager of the Month for September, while the Division 1 honour went to Barnsley's Chris Hamilton.