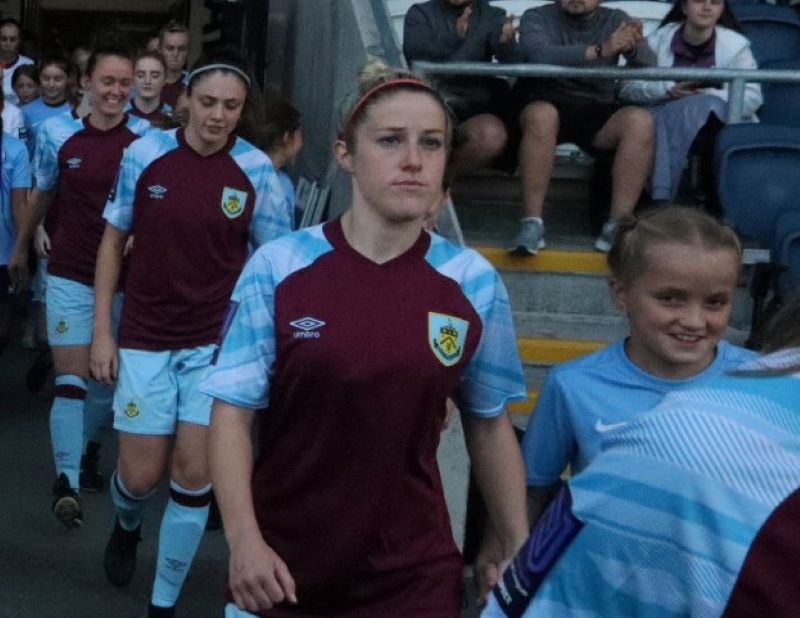 A quiet final day in the FA Women's National League sees Burnley and Huddersfield Town battling to finish fifth in the Northern Premier Division.
Burnley and Huddersfield Town are battling for fourth place in the Northern Premier, each a point behind Nottingham Forest but with better goal-differences, ahead of hosting relegated opposition in Middlesbrough and Hull City respectively.
Both Barnsley and Bradford City escaped the drop from Division 1 North and have seventh place to play for. It's currently occupied by Norton and the Yorkshire sides will need victories to overtake them. While Bradford are at basement side Alnwick, Barnsley visit runners-up Newcastle United.
Looking ahead, Southampton and Wolves then have their play-off for promotion to the Championship on Saturday 21 May, 3pm at Stockport County FC.
Meanwhile, next week brings a couple more County Cup Finals, as Nottingham Forest play East Midlands League side Mansfield Town at Basford United FC on Wednesday 11 May (7.45pm) and Division 1 North champions Liverpool Feds tackle Everton Reserves at Walton Hall Park on Thursday 12 May (7pm).
Sunday 8 May (2pm)
Northern Premier Division
Burnley v Middlesbrough (Lancashire County FA Ground, Leyland)
Huddersfield Town v Hull City (Shelley CFC)
Division 1 North
Alnwick Town v Bradford City (Alnwick Town FC)
Newcastle United v Barnsley (Coach Lane Sports Centre)