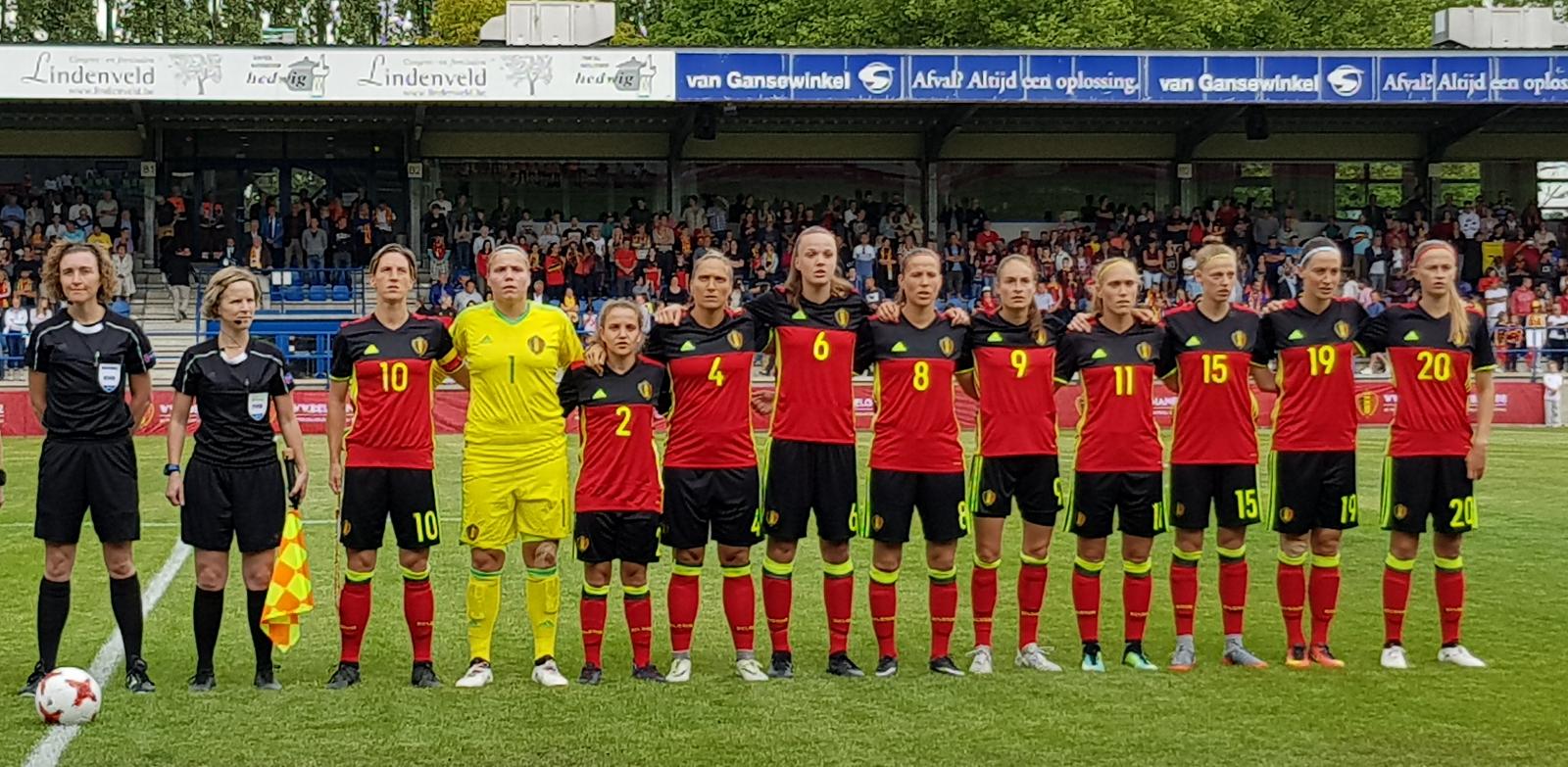 The last friendly matches before Sunday's Euro 2017 big kick off saw France draw with Norway and Belgium beat Russia.
France attracted a crowd of well over 11,000 for their send-off match with Norway in Sedan on Tuesday 11th July but were not able to reward their fans with a win. Camille Abily did give them the lead after just 3 minutes but with only 6 minutes left, Chelsea's Maren Mjelde equalised for Norway.
Les Bleues did manage to beat Belgium 2-0 on 7th July in Montpellier. Claire Lavogez forced a 15th-minute own-goal by Hélène Jacques but the second goal did not arrive until stoppage-time, when a corner from Elise Bussaglia was turned in by Marie-Laure Delie.
The Belgians (pictured) then bounced back to defeat Russia 2-0, who had previously played out a goalless draw with Croatia in Brussels. Both Belgium's goals came in the first half, Tessa Wullaert netting on 16 minutes and Janice Cayman doubling the advantage on half-time.
Sweden finished their match preparations on Saturday with a single-goal success over Mexico in Falkenberg. The goal came 7  minutes before the break via Olivia Schough's flag-kick, which eventually saw Linda Sembrant score.
Denmark went down 4-2 in Austria, where they found themselves a goal behind in 36 seconds, scored by Nicole Billa. Katrine Veje volleyed the Danes level but Billa later restored the lead soon after the interval. Sarah Zadrazil settled the match with a brace in the space of 8 minutes, Stine Larsen pulling a goal back late on
Photo – @BelRedFlames