Sarina Wiegman praises united front as Netherlands open UEFA Women's Euro 2017 with victory, reports MARK DONNELLY.
There were smiles and hugs all round for the Netherlands after they started UEFA Women's Euro 2017 in the best possible fashion.
During an evening in which 21,732 saw Shanice Van de Sanden's header hand the host nation victory in their Group A clash against Norway, the Netherlands demonstrated a remarkable team spirit which was evidenced in their passionate post-match celebrations.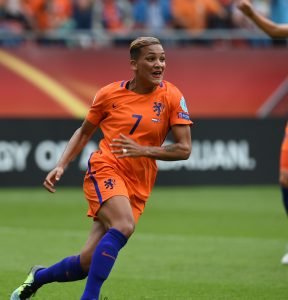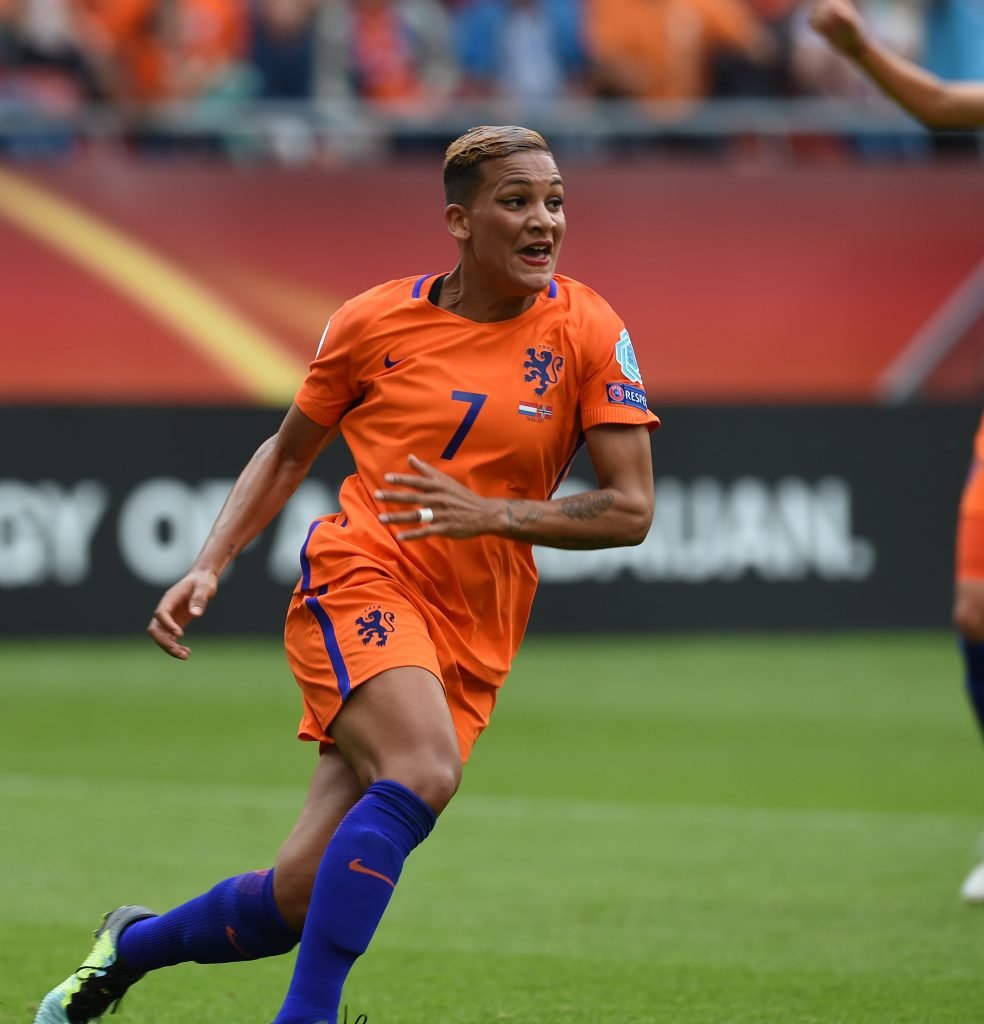 And this unity, claims manager Sarina Wiegman, was a vital part of their opening day success.
"It was really good to see us stand on the pitch as one team," she said.
"We play together, we fight and we play good football. That's really important as well.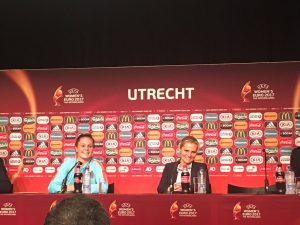 Wiegman's own smile was yet to fade when she faced the post-match press conference (right), with her pride in her side's performance clear.
Yet while pleased with the performance, the manager was keen to avoid complacency and said the focus is now purely on their next test against Denmark.
"We started really well and we were well-organised and the first attack was really good," she added.
"It was our first match so it was important to win but now we go ahead to Denmark and we will work hard in training for that."
Her opposite number, Norway's Martin Sjögren, was naturally more disappointed with the performance of his side and said a lack of attacking edge was the root of their problems.
"We had some problems in our attacking which was the main problem and then we end up very unorganised in defence," he said.
"We couldn't really keep hold of the ball and gain possession in the offensive half, but still we created some chances even if Holland created many more."
However, Sjögren was keen to praise a Dutch side that he feels can advance far on home soil after proving they are a 'top nation'.
"They showed they're a good attacking team and that's what they are best at," he added.
"They had a lot of possession, made many chances and restricted us.
"We said before the game that we could create chances on the counter attack which we did, but today we played a better team and Holland showed they are a top nation.
"If the Netherlands play like they did today they have a good chance of going very far in this tournament."
Follow Mark Donnelly on Twitter @markdonnelly_
SHE KICKS – online community for women's football