Toni Duggan's Player of the Match performance was a perfect way to celebrate her 50th cap, as was her early opening strike and the three points earned for England. But she also saved special words for long time team mates, one in particular who was ecstatic to score her first major tournament finals goal.
Here's what she had to say after the game…
On the ideal way to mark her 50th cap:
Yeah, obviously I'm delighted. It's a big landmark for myself and I was happy to find the net but the most important thing was obviously getting the three points for the team and making it three wins out of three. That was definitely our game coming into the tournament and we've successfully done it now. So, to be a part of that, I'm obviously delighted.
On facing France and reacting to their coach Olivier Echouafni's comment that France are the last team that you'd want to face in the last eight of the tournament:
I think any team that you face in the last eight of a European Championship is going to be tough and we've come up against France many times in the past few months and also the past few years and we know what their strengths are but we also know what their weaknesses are and I think if we look at ourselves and the form that we're in at the minute  and the way we've been playing, we are really looking forward to this game. It will be tough, I agree but I also believe that the confidence is flying in our team and if there's any time that we want to play France, then it's now.
On Portugal:
I appreciate their never-say-die attitude, they wanted to stay in the tournament and they tried as best as they could to try and do that. Credit to our team, we were resilient and we got the win that we needed. Portugal are a good team and I'm sure they'll learn from the experience of their first tournament and bounce back. For us it was a massive win. Three wins out of three and hopefully Mark Sampson's happy.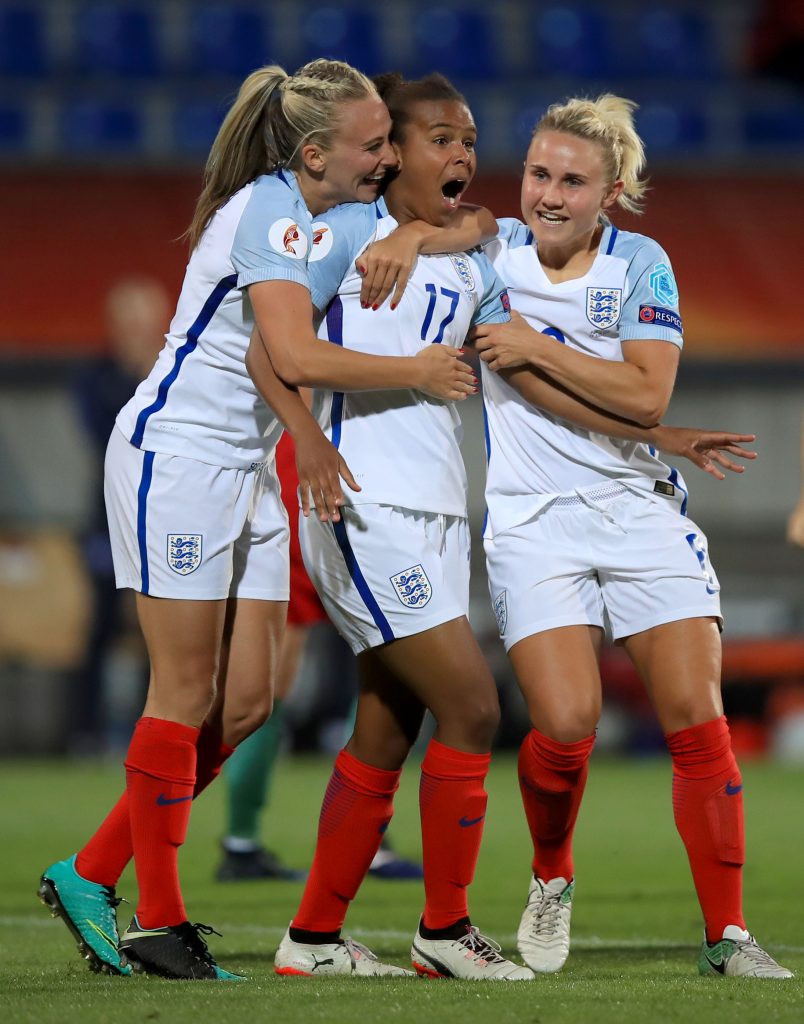 On being delighted to see Nikita Parris score:
To be honest I was, I was happier for her goal than I was for my own – that's the kind of person I am – especially with Keets, I've grown up with her so to see her on the big stage, playing alongside her, we even walked out together, sang the national anthem together, along with Alex Greenwood. We don't forget our roots at Everton, when we were younger, and then to see her get on the scoresheet and I know how close she is with her family and friends and they were all in the stands. It gave me goosebumps and it does now. She ran across shouting, 'Mum, mum!' I thought she was crying at one point. But I was really, really happy for her. It also shows the strength of our team and the togetherness and definitely for the striking unit – I can speak on behalf of us – we know it's going to be difficult and Mark's got a selection headache but whatever team he picks, we're always there to support each other. All the girls are off the mark with the goals, which I'm delighted about and hopefully we can keep supporting each other, whatever team is selected.
#WEURO2017