The 2018/2019 season is almost upon us and so to get you in the mood for the action ahead, we're trawling the top three tiers of the newly re-branded women's pyramid to get the lowdown on the atmosphere, expectations, horrors and delights of pre-season from the on-field talents putting in the hard yards and the coaches barking the orders and shaping their teams…
We're checking in with clubs in the new-look FA Women's National League (formerly the FA WPL) and our next calling point is Newton Abbot, home of the winners of the South West Women's League (SWWFL) last season and newcomers to the FAWNL. yep it's Buckland Athletic Ladies (a club only formed in 2015!), of the FAWNL Division One South West. Left-back Natalie Warman and First Team Coach Grant Fisher are our latest #PREKICKS victims.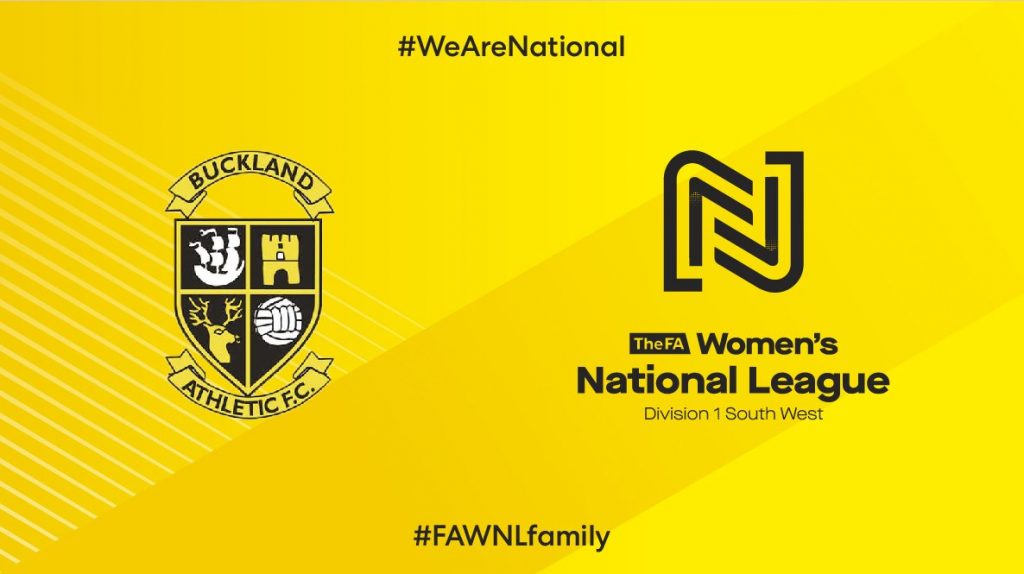 Natalie Warman (Buckland Athletic) Left Back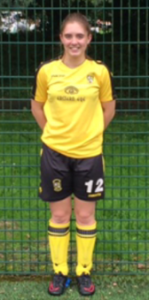 SK: How did the close-season break go for you?
NW: It was nice to have a break as it was a very frustrating and long season due to the weather and games being cancelled etc. Just relaxed enjoyed the break of football watching the World Cup. Kept in shape by going for some runs, a circuit session
SK: How were you feeling on the first day back?
NW: Being back to our first training session for me was amazing! It was great to see all of the girls and see some new faces there too.
SK: What did the players do on the first day back?
NW: Just practised some football drills to get us used to kicking a football again & doing some sprint work for a bit of fitness.
SK: How many new faces are there in the squad (staff) and how do you make them feel welcome? 
NW: We have three new players who have joined, All of us have made them feel very welcome and some of us have played alongside them before so it's like welcoming old friends, we made it comfortable to train with us as a team just chatting to them all and having a laugh., we have a weekend in Wales at pre-season, so a good time for team-bonding. We also have had a new goalkeeping coach join and he's a great character.
SK: Who's been first in the running/fitness sessions?
NW: That will have to be Laura Gough – her fitness is incredible, she doesn't stop working and is incredibly fast!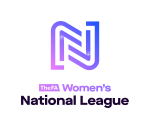 SK: What has been the best thing about being back?
NW: Nothing has been the worst about being back. We have a great team morale and we are all so excited for this season to get started and ready for the challenge.
SK: Who's been the comedian, making everyone laugh?
NW: We have a few people that think they are comedians and we do spend a lot of time laughing!
SK: Who's been the chattiest?
NW: I would have to say everyone, as we have all been fairly chatty to one and another.
SK: Who's come back in the fanciest new footwear?
NW: Always going to have to be the captain, Hayley Chamberlain. Always comes to training or games, week in and week out, with new trainers on or a different pair. I believe she has even got some new boots for the season too!
SK: Who has come back with the best tan?
NW: Again, I'm going to have to say Laura Gough. She's ridiculously brown and it doesn't take her long to go that colour when she's out in the sunshine.
SK: Who will put the most effort into preening and look their best for the pre-season photo shoots?
NW: I could name a few of the girls who can be like that but if I had to name the worst one it would have to be the captain again, sorry Hayley!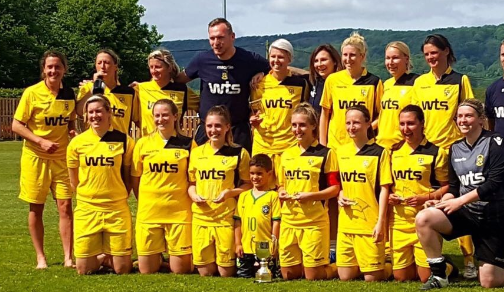 SK: Who is looking really sharp and in-form on the field, in pre-season?
NW: I think all of us as a team are looking sharp and in-form and have 'looked after ourselves' in the closed season
SK: Any personal targets you've set yourself for the upcoming season?
NW: To learn new things and take them on board for the oncoming season and any bad habits I have to try and slowly get out of them.
SK: Who will be your team's or your own biggest fan?
NW: That's a hard one because we have some avid supporters that are at a lot of home and away games. Let's hope with the longer journeys required, they are still supporting us! I'll have to let you know on that one as the season goes on.
SK: What is your home ground like and any tips for newbies turning up?
NW: Us ladies are lucky enough to be able to play on the men's first team pitch. It's a lovely pitch with a brilliant set-up and facilities.
SK: What can we expect to see from your team and why should SK readers get behind your team in the upcoming season?
NW: We are a new team coming into this league and it's a big challenge for us all. It's always interesting to learn more about the new teams and what they bring or are capable of. We are all very excited to get started!
SK: Where or how shall we follow you on social media, this season?
NW: Twitter is the best way to follow myself and the Buckland Ladies Football Team twitter page: @balfc1 for fixture details & other exciting news (and our website: http://clubnets.co.uk/bucklandlfc/team/buckland-athletic-lfc/)
Could not be any prouder of this team! What a bunch of ladies to play alongside ??⚽️? @balfc1 pic.twitter.com/vjy6tWRJDh

— Natalie Warman (@NatalieWarman3) May 4, 2018
And now we hop across to hear from…
First Team Manager, Grant Fisher
SK: What's been the key task for you and your staff this summer break?
GF: Taking time to relax and get a break for me and the team before the new season and strengthening the squad for the new challenge, which I think we have done with the addition of Alex Sheppard, Sarah Smith and  Adele Rogers who joined our current squad of players this year.
SK: Aside from readying the squad in terms of match fitness, what is the single most important message you hope you get across to the team for the upcoming season?
GF: That we always stick together as a team/squad and back each other on and off the pitch, whatever the situation.
SK: What have you or are you enjoying most about pre-season?
GF: Learning about the team's strengths, areas to work on and watching the new squad gel on and off the pitch …. And of course our annual Wales pre-season tour!
SK: What is the most exciting thing about the upcoming season for you and the club?
GF: Playing in the FA Women's National League for the first time and the challenges and exiting matches we will face in that league.