The 2018/2019 season is almost upon us and so to get you in the mood for the action ahead, we're trawling the top three tiers of the newly re-branded women's pyramid to get the lowdown on the atmosphere, expectations, horrors and delights of pre-season from the on-field talents putting in the hard yards and the coaches barking the orders and shaping their teams…
We're checking in with clubs in the new-look FA Women's National League (formerly the FA WPL) and we hear now from Cardiff City Ladies. Joel Hutton's team are set to compete in the Southern Premier Division of the WNL, so we spoke to a couple of their Welsh internationals ahead of the big kick-off. First up is shot-stopping specialist Laura O'Sullivan (yes, she of England v Wales fame!), and we also hear from young defender Chelsea Jumratie, formerly of Reading and London Bees.
Laura O'Sullivan (Cardiff City Ladies, Goalkeeper)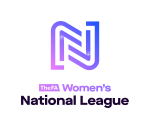 SK: How did the close-season break go for you – what did you get up to/how did you relax/unwind/stay in shape? 
Laura: When the season finished, I was going on to international duty, so I stayed in training to make sure I was prepared for the upcoming fixtures. I did have a few days off away from football before pre-season started; I just worked during this time.
SK: How were you feeling on the first day back?
Laura: I wasn't too bad. Usually pre-season feeling we dread, however, I didn't have long off so it was easy to adjust into it.
SK: What did the players do on the first day back?
Laura: A lot of running, as you do in pre-season!
SK: How many new faces are there in the squad/staff and how do you make them feel welcome? (Any initiations to look forward to or things they have to do)?
Laura: There are a few new faces in the squad, as this is a newly-reformed team, but nice to see some past players return. We are a pretty good mix so have got on really well and gel as a team.
SK: Who's been first in the running/fitness sessions?
Laura: We do a lot of different types of running outfield and keepers, so there's not a particular individual that always finishes first, just each player has been pushing themselves to get it done.
SK: What has been the best thing about being back (and what has been the worst!)?
Laura: Best thing about it is playing; something we all have in common is the love of the game. Running has to be the worst – tell me one player who does like it.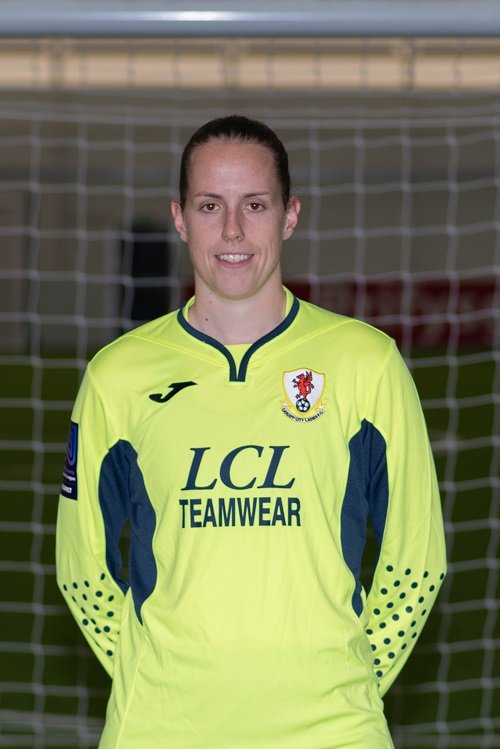 SK: Who's been the comedian, making everyone laugh? (If there's been time or energy for that…)
Laura: I think everyone plays a part; they bring their own personalities within the mix and the banter is good!
SK: Who's come back in the fanciest new footwear?
Laura: Cant say anyone has fancy footwear, but ones that stand out, probably Kylie.
SK: Who will put the most effort into preening and look their best for the pre-season photo shoots?
Laura: No one is really keen on photos and just want to get it over and done with, but would say the most fussy would be Amina and her fringe!
SK: Who is looking really sharp and in-form on the field, in pre-season?
Laura: Can't really pick anyone out; everyone has put in the miles this pre-season and giving it their all to be ready for the season ahead.
SK: Any personal targets you've set yourself for the upcoming season?
Laura: Just to continue to develop my goalkeeping ability and put in the extra work that needs to be done on and off the pitch.
SK: Who will be your team's or your own biggest fan?
Laura: I think it will mainly be the parents, as we do have a very young squad and their continued support is great.
SK: What is your home ground like and any tips for newbies turning up?
Laura: Our home ground Ystrad Mynach is a pretty decent pitch; it's 3G and has very good facilities.
SK: What can we expect to see from your team and why should SK readers get behind your team in the upcoming season?
Laura: A young ambitious team who are looking forward to the challenge ahead. We have a good mix within the team and each individual is willing to put in the hard work to compete.
SK: Where or how shall we follow you on social media, this season?
Laura: You can follow us on Twitter (@CardiffCityLFC) or Facebook (Cardiff City Ladies FC)
And now let's hear some of defender Chelsea Jumratie's thoughts…
First day in I think everyone was excited to see the new team and how we would gel as a team! I know I was nervous but excited to see how pre-season would go.
There's quite a lot of new faces, with our team being a real mixture, but quite young in comparison to other teams in the league.
The funniest in the team would definitely be Amina Vine. She's always the one making light out of any situation.
The first day back for the players was hard. We tend to always run in every session regardless, but this was our pre-season running then some light ball work to get the legs back and touches on the ball. We normally end with formation work of some kind, or small-sided game so everyone can get used to our philosophy.